Mini Skirts are cute and fun to wear, especially if you're a petite woman. However, it can be disastrous if it's not styled properly.
There are a lot of things that could go wrong with wearing a mini skirt. You can accidentally flash someone, wear it too tight or too loose, or choose the wrong color. For 2022 trends, here's how you can maximize using your miniskirts:
Match it With a Cropped Top!
Although it may seem unbalanced, a crop top with a mini skirt goes so well with an A-line mini skirt. You have several options.
Style #1: The Paris Hilton Look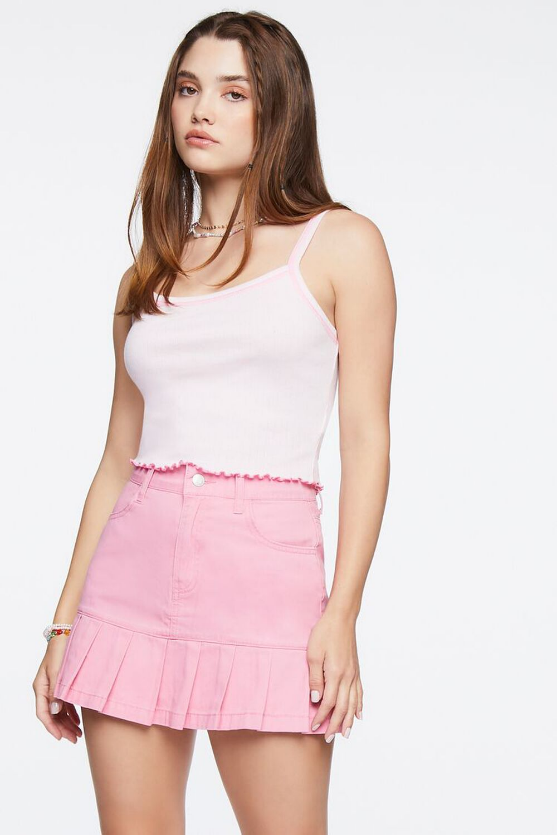 Basketwoven Open-Toe Stiletto Heels
Paris Hilton is known to be a fashion icon who can set the trend. Even though it has been many years, she`s known for her pink outfits including one where she`s wearing a mini skirt, a cropped tank top, and a pair of pink heels. This Paris Hilton look would make you look pretty and preppy!
Style #2: Prim and Pretty with a Cropped Crochet Top
If you want to wear a mini skirt in a more formal or luxurious environment, you can easily match a checkered mini skirt with a cropped crochet top and matching cardigan.
This gives off a schoolgirl look, and you can definitely wear a trendy chunky headband to complete your outfit.
Style #3: Summer-Ready
Make summer fun with a floral tiered mini skirt paired with a cropped tank top with "Santa Monica" written on it. This look is what you would often see in the advertisements of American Eagle and Hollister.
This outfit gives off a cool and youthful vibe that would make you feel young no matter your age. Add a cap and a pair of colorful sunglasses, and you`re ready for that impromptu road trip and beach vacation with your friends or family.
Oversized Sweater Balances the Mini Skirt
Believe it or not, no matter what the season is, you can maximize your mini skirts. For colder days, you can wear an oversized sweater and tuck it into your mini skirt.
One of the easiest ways to balance a mini skirt look is to ensure that the top isn`t too revealing. An oversized sweater with a cool print would give you a cute and fun look.
Jeans on Jeans
Denim Mini Skirt Peplum Denim Skirt
Jeans barely go out of style They`re as cool as ever. Jeans on top and jeans for your bottom aren`t so bad if you know how to play the fashion rules.
You can wear your jeans mini skirt with a jean jacket, with a crop top or a tucked-in plain shirt. Then match your accessories with the top.
However, you can definitely take advantage of a full-on jeans outfit with a peplum denim skirt which gives flare to your bottom, and a cute puffy sleeves jeans cropped top. This outfit gives off a cute vibe. You can wear this with a dainty necklace, or diamond-shaped dangling earrings for a statement look.
Leather Outfit
There`s something so inevitably sensual with a leather outfit. It could be the sheen of the leather, or it could be the norms associated with wearing luxurious leather. No matter the case, a bright fuchsia matching cropped top and leather skirt with a slit is the perfect outfit for friends' get-togethers, and night-outs.
A diversion from the normal tight and mini dresses, this look gives a whole new vibe. Wear this with a choker necklace, a pair of black pumps, and carry a mini shoulder purse, you`ll be ready for the party of the year.
Add a Blazer or Cardigan
Another easy way to style a mini skirt is to add a blazer or cardigan to any top. Being covered in the top makes up for the lack of fabric in your mini skirt.
You can also choose trench coats, and wear them with a pair of knee-high boots for balance.
Alexa Low Rise Side Slit Skirt
Lace Bustier with Matching Mini Skirt
Pair your mini skirt with a sexy lace bustier that will look absolutely stunning. The matching top and bottom will make it easy for you to accessorize and elongate your legs.
Check out this green lace bustier with a lace-covered mini jean skirt. You can accessorize with a white purse, a pair of matching green heels, and a gold necklace.
Pointy and High-Heeled Shoes for Elongation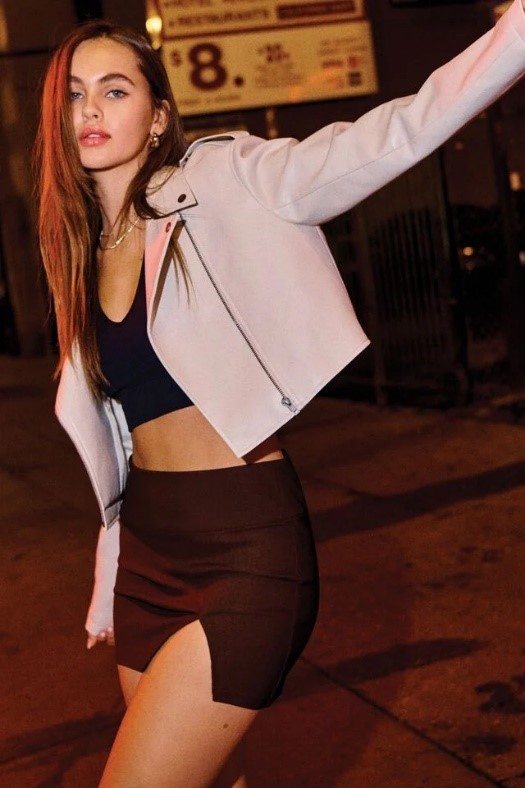 It is well-known that heels can make you look taller, at the same time elongate your legs. If you`re petite, wearing a pair of skin-toned pointy and high-heeled shoes will blend your shoes to your skin, giving the illusion of being taller.
When choosing the appropriate shoes, choose thin heels, pointy toes, and slim-looking ones.
Sassy in Sporty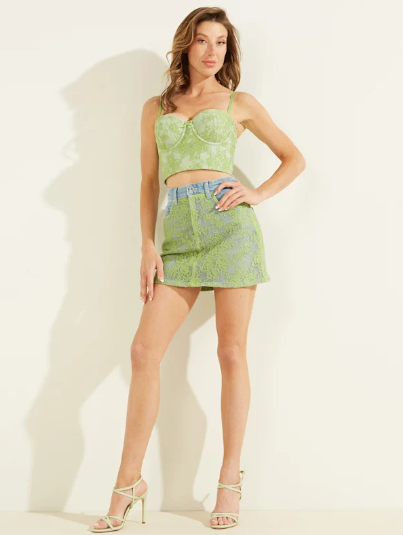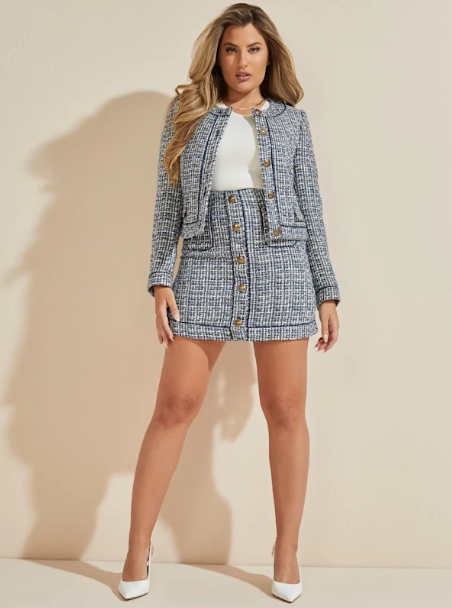 GILLY HICKS GO ENERGIZE SKORTIE GILLY HICKS QUILTED FLEECE
You can also look cool and sporty in a mini skort paired with a crop top, bralette, or sports bra. Then, add a bomber jacket for the final touch. Don`t forget the white pair of sneakers though!
This look is very appropriate for quick errands, athletic events, working out, and playing tennis, badminton, or volleyball. Wear your hair down with a few loose curls for a more well-dressed look, and wear your hair up for a casual look.
These tips will help you elongate your legs, make your mini skirt complement your body type, and empower you to be confident in what you're wearing.
Even if you`re a bit conservative, there are stylish ways to wear a mini skirt without showing a lot of skin such as wearing a pair of knee-high boots. There are many uses for a mini skirt, and it`s definitely one of the most versatile clothing pieces you can have. You can wear it as it, wear it with tights or leggings, and you can wear it at any season of the year with proper styling and accessorizing.