The best memories of summer are when you can spend time at the beach. However, it poses a skin challenge after having to stay under the sun. To protect you from the sun rays, you need to take precautions and avoid sunburns. Below we are going to give you tips and tricks to protect your skin and sand.
Before you head to the beach, carry a summer hat for a wee bit of shade. The best one should be made of straw of cotton fabric with a brim. Short women should go for a hat that is not wider than their shoulders to maintain proportion.
Pick Appropriate Sunscreen
When planning to spend a day at the beach, try to factor the risk that the sun can cause to your skin. Sunscreen should be part of sun protection. Pick the appropriate sunscreen with broad-spectrum, SPF 30+, water-resistant, physical, and a rub-on lotion such as badger SPF 35 sport sunscreen.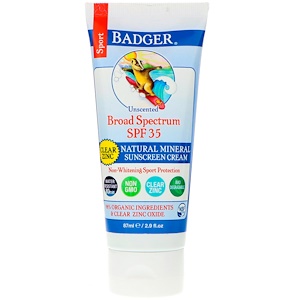 A perfect beach look should start with a strong SPF base. It helps your skin with superior sun protection and water damage. You can choose Neutrogena or Shiseido.
Wearing sunglasses at the beach is stylish and helps protect your eyes from direct sunlight and harmful rays. The sun rays can either damage your eyesight instantly or gradually. I prefer wooden sunglasses; they are unique, and the natural material makes it an excellent fit for the beach.
Cover Your Skin with the Right Clothing
The best barrier is the physical one. There is clothing in the market that protects against UV rays. They range from swimwear suits, dresses, pants, to t-shirts. Ensure you have the right clothes and pack an extra change of clothes.
More important, drink a lot of water to avoid dehydration from inside and out. Remember to rehydrate with plenty of fluids, especially if you are consuming alcohol. You could also be preventing a hangover if you are not good at remembering, setting up an alarm on your phone for water intake to keep yourself in check.