Paris is famous for its immaculate elegance and amazing sense of fashion. You can follow a few basic principles to be as fashionable as the real Parisians. It is feasible to put together ensembles that are both functional and stylish. We have listed a few outfit suggestions to look amazing in Paris.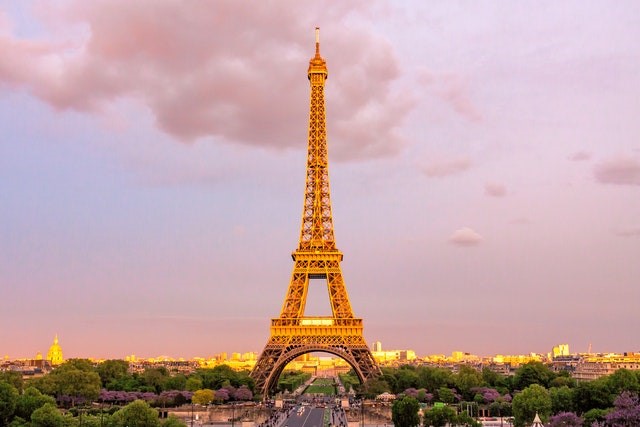 Outfit For Summer
In the summer in Paris, you would love to wear something airy and light. We advise you to use breathable textiles such as cotton and linen for better comfort. Light blouses or airy T-shirts are ideal for summer in Paris. Try to avoid more flamboyant clothing, particularly those made of polyester, because they are overly tight and can make you feel unpleasant.
A basic, non-skinny skirt or dress that makes you look good and confident is always a great choice. You will undoubtedly need a hat to beat the summer. Try selecting one that is woven out of straw-like materials that provides an area that is wide enough to shield your face from the direct sunlight. Also, don't forget to wear your sunglasses.
Outfit For Spring
Paris's spring season is extremely unpredictable. It can be scorching hot, or damp and freezing in the same season. Pants that are comfortable should be paired with derbies or sneakers.
Trench jackets, an umbrella, and a light scarf to protect from being too hot or chilly are all must-haves to wander freely while enjoying spring in Paris.
Outfit For Autumn
Year's last months in Paris can be wet and cold. If you are not sure about what to wear in Paris during the cooler months of October and November, we can help.
Packing different types of sweaters will suffice, both warm and light ones. Pack in a few scarves and a coat. Try packing a down wool coat because it will keep you warm and fashionable in the French streets.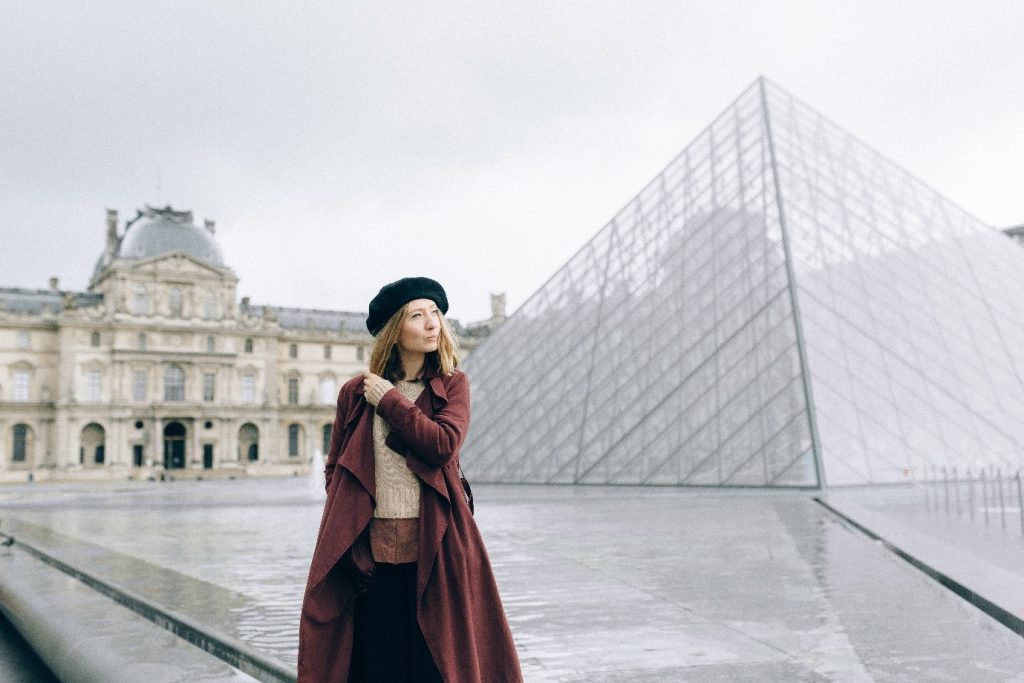 Outfit For Winter
Winter in Paris is extremely cold. But the snow is uncommon, so layering is the perfect option to dress for the winter season in Paris. Knee-length grey or black wool coats offers the most practicality and are a must-have in Paris. They are attractive and will keep you warm on those chilly days. IT is hard to see Parisians go out without a scarf, regardless of the season. Scarves are necessary for the winter season to keep you warm and let you enjoy Paris to the fullest.
A Few Tips for Men
In the Paris streets, men can be seen just as fashionable as women. We have listed below a few fundamental guidelines that a man must know before visiting Paris.
You will be surprised to know that a T-shirt is practically never worn by a Parisian beyond his twenties. But you can still rock a polo t-shirt if you feel it's terribly hot outside. It will be fine if you skip the tie as a tourist, but try to retain the shirt for the most part.
Jeans are mostly worn in the evening provided they offer a modest look. Instead of wearing a cap, try a straw hat. It is advised to never wear jeans and sneakers if you are planning to visit nightclubs in Paris because you won't be admitted to most of them.
Now that you know the basics, you are good to go. I hope this article has given you basic ideas for your next vacation to Paris.