During this year, we have all been and still are in quarantine. Unfortunately, this drastic change in habits is also reflected in our skin. The reasons are many: we are no longer used to spending a lot of time outdoors, some of us no longer go out to work, we may have changed our diet and lead a more sedentary life. Above all, the skincare routine we developed before the lockdown could no longer work perfectly. The skin can now be drier and duller by not spending a lot of time outdoors. So what can we do to help our skin? Use moisturizing masks more often, even every day. So let's go see the best hydrating masks currently on the market.
Summer Fridays R+R Mask
This is an oil-based mask. The formula consists of a thick transparent gel. Inside there are micro-pieces of rose petal and exfoliating micro-granules. Having these microgranules, it is a mask that should be massaged on the face to benefit from the exfoliating effect. If you want to take advantage of only the nourishing and moisturizing capabilities of the mask, simply apply it on the face without massaging it. I recommend this mask especially to those with dry or dull skin because it is really effective.
Pharmacy Honey Potion Mask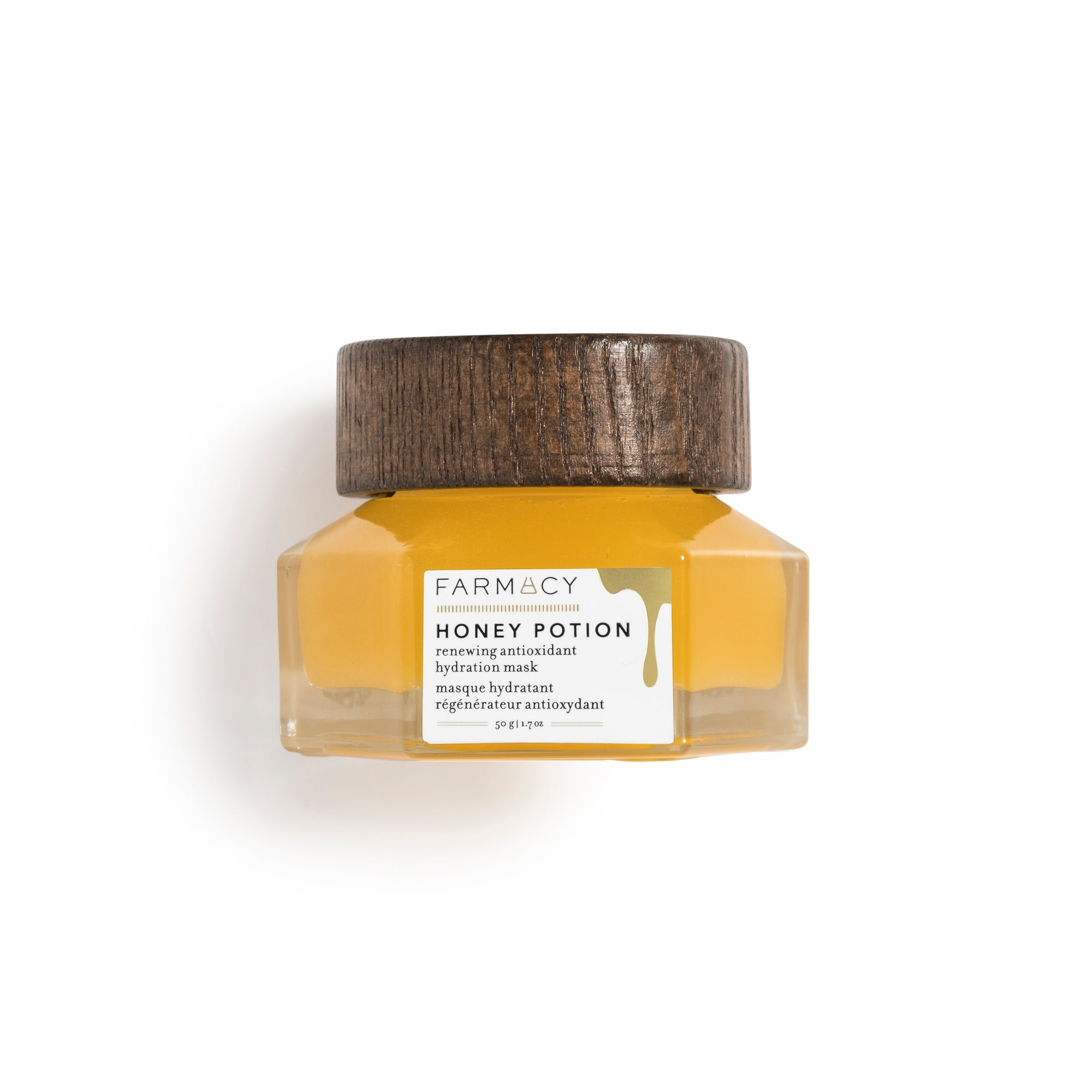 Honey-based mask, moisturizing, regenerating and antioxidant. The mask has the appearance and texture of honey. Take a generous amount with the spatula, deposit it on the palm of your hand and spread it on your face. This mask should be massaged for a couple of minutes, and you will immediately feel a very pleasant sensation of heat on your face, which will last for the first 5 minutes. Once processed, the consistency remains the same, creamy like honey. The mask should be kept on for 10-15 minutes. The skin will be super soft, smooth, plumped, and above all hydrated. It is also suitable for combination and oily skin because it leaves no greasy residue.
Dior Dreamskin 1 Minute Mask
This mask is anti-wrinkle, and perfect for mature skin or those struggling with the first signs of aging. It is enriched with citric acid and glycolic acid for a light exfoliation. Contains extracts of opilia and longoza with an anti-aging effect and nourishing jojoba oil. The shutter speed is very fast. Just a minute and then rinse with warm water.
Caudalìe Masque Instant Détox
It is a mask that is defined as detoxifying and purifying, based on pink clay which, among all the types of clay, is the one that dries the skin the least. It does not harden and does not have a terracotta mask effect! The processing time is about 5-10 minutes. Remove it with a damp sponge cloth. The skin will be very smooth, soft, and purified, with minimized pores. This is therefore definitely a mask suitable for all skins.
Youth to the People Superberry Hydrate + Glow Dream Mask
This mask gives a beautiful illuminating effect! It is vegan and free of phthalates, parabens, and silicones, but very rich in useful ingredients such as vitamin C to give energy and light to the skin. It is applied before going to bed, rinsed off in the morning, and is suitable for all skin types.