Most of us don't put much thought into what we wear while traveling, as we're more focused on choosing the perfect outfits for our final destination. However, unless you purposely plan to take a photo at the airport for social media before your flight (which, let's be honest, most of us do), your travel look is an afterthought. But when it's actually time to start the trek, you're probably frantically rummaging through your closet, hoping to find something that's both travel-appropriate and stylish. More often than not, that results in an ensemble that's comfy, sure, but nowhere near as chic as what you packed in your carry-on.
If you're looking for some outfit ideas for your next big vacation, we've gathered seven gorgeous outfits that will make you feel and look your best. From a floral maxi dress that's perfect for a summer getaway to a cozy sweater dress that will keep you warm on a winter escape, these looks will make packing a breeze. And the best part? Each one can easily be dressed up or down, depending on your plans.
So, the next time you're getting ready for a trip, don't forget to pack a few of these fashionable finds. Your fellow passengers will be green with envy, and you'll arrive at your final destination feeling refreshed and stylish.
The dress must follow the body of a woman, not the body following the shape of the dress. — Says Hubert de Givenchy
A Floral Maxi Dress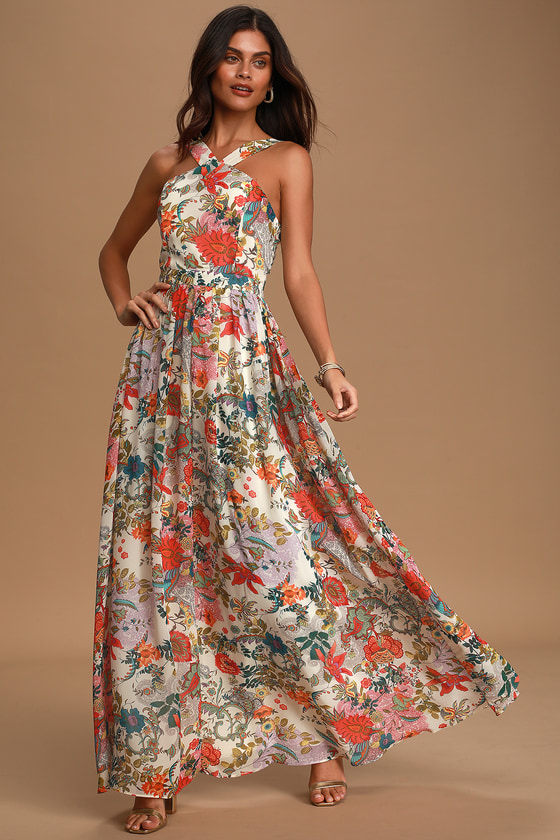 Whether you're jetting off to a tropical locale or taking a staycation in the city, a pretty floral maxi dress is always a good idea. We all know how uncomfortable it is to be crammed into a coach seat, so why not wear something that's both comfortable and stylish? This billowy silhouette will also keep you cool and collected if you're traveling during the colder months. Simply layer on a denim jacket or a cozy cardigan, and you'll be good to go.
Moon River Smocked Dress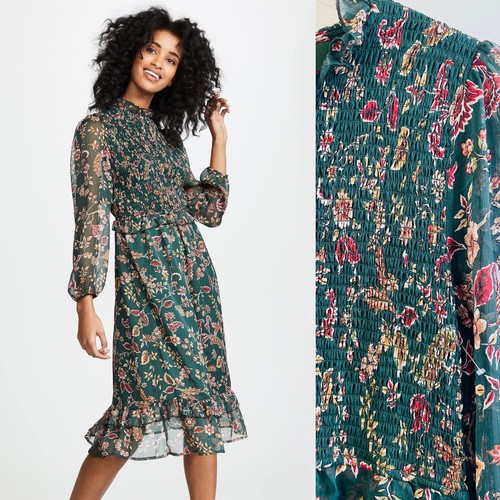 Aha moment: smocked dresses are not only insanely flattering but also super comfortable. This particular style from Moon River is perfect for any type of getaway, whether you're headed to the beach or exploring a new city. Along with its effortless silhouette, it also features ruffled sleeves and a pretty floral print. Dress it down with sandals and a straw bag, or dress it up with wedges and a statement earring.
Curve Knit Maxi Dress
Perhaps the most versatile dress on this list, a knit maxi dress, can be worn year-round. In the summer, pair it with espadrille sandals and a straw hat for a casual look. Or, in the winter, layer it over a turtleneck and slip into some knee-high boots. No matter how you style it, this curve-hugging dress will have you looking and feeling your best. A versatile dress like this is perfect for keeping in your suitcase when you are packing for a journey.
Cotton Shirt Dress
Nothing says "effortless" quite like a cotton shirtdress. Most outfits require at least a little bit of thought and planning, but with a shirtdress, you can just throw it on and go. Even better, this one comes with a detachable belt so you can cinch in your waist and create a more flattering silhouette. It's perfect for exploring a new city or going on a long hike. And when the weather turns chilly, all you need to do is throw on some tights and some boots, and you're ready to go.
Sleeveless Tank Bodycon Dress
To be completely honest, when we think about vacation attire, a bodycon dress is hardly the first thing that springs to mind. Most of us want something that's comfortable and doesn't require a lot of effort. But hear us out: this tank dress is actually quite versatile. It can be dressed up or down depending on your plans, and it's made from a stretchy material that won't wrinkle in your suitcase. Plus, it has pockets, which is always a bonus.
Hooded Zip Sweatshirt Dress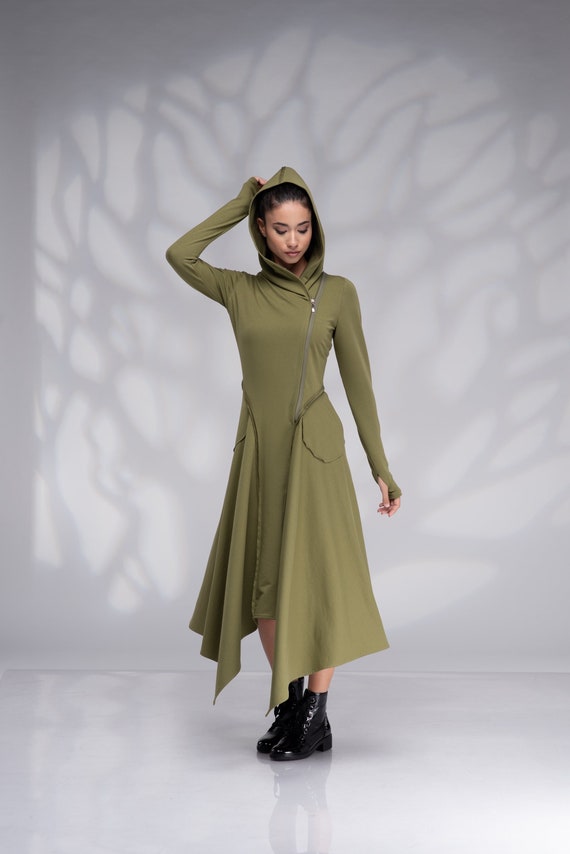 When you think of a sweatshirt dress, images of lazy Sundays and Netflix binges probably come to mind. But this hooded zip-up dress will make you rethink the way you travel. It's cozy and comfortable yet still stylish enough to wear out and about. And, if you get cold on the plane or in your hotel room, you can always zip up the hood for some extra warmth.
Faux Leather Slip Dress
Hear us out, even if this dress may be the most unexpected on the list. This faux leather slip dress can be worn by itself in the summertime with a pair of sandals. But in the winter, it's the ideal garment for layering. Put it on top of a turtleneck or long-sleeved tee to be warm without giving up fashion. This outfit will be useful whether you're going to the beach or the highlands.
So there you have it, seven travel dresses that will make packing for your next getaway a breeze. With comfort and style in mind, these dresses will have you feeling your best no matter where your journey takes you.