The COVID-19 pandemic has changed the way we work, with many people now considering remote work to be the new standard. While there are benefits to working from home, such as shorter commutes and a more laid-back atmosphere, it may be difficult to find the proper balance between comfort and professionalism. Having a work-from-home outfit that makes you feel confident and empowered is crucial because video conferencing and virtual meetings are increasingly becoming a part of our daily work lives. This post will discuss some fashionable and practical clothing suggestions that are ideal for working from home, enabling you to feel and look your best while getting things done in the convenience of your own home.
The Classic Blouse and Trousers Combo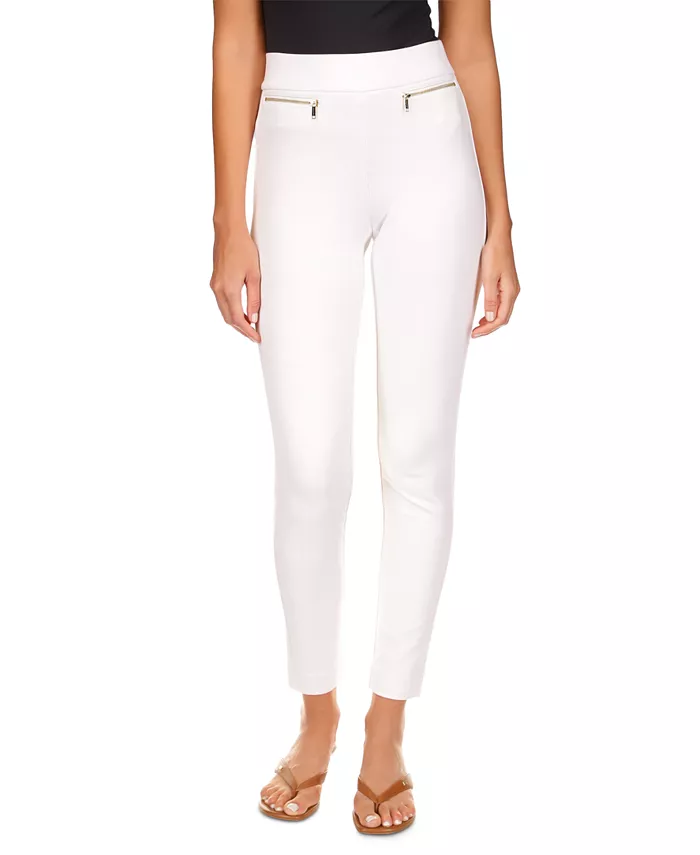 Chevron Sequin-Trim Top Women's Zip-Pocket Pull-On Trousers, Regular & Petite
Nothing conveys "I mean business" like a traditional top and pair of pants. Choose a fresh, light-colored, or white top, and wear it with a pair of fitted pants. This ensemble will not only give you a polished appearance, but it is also cozy enough to wear all day.
The Cozy Sweater and Leggings Look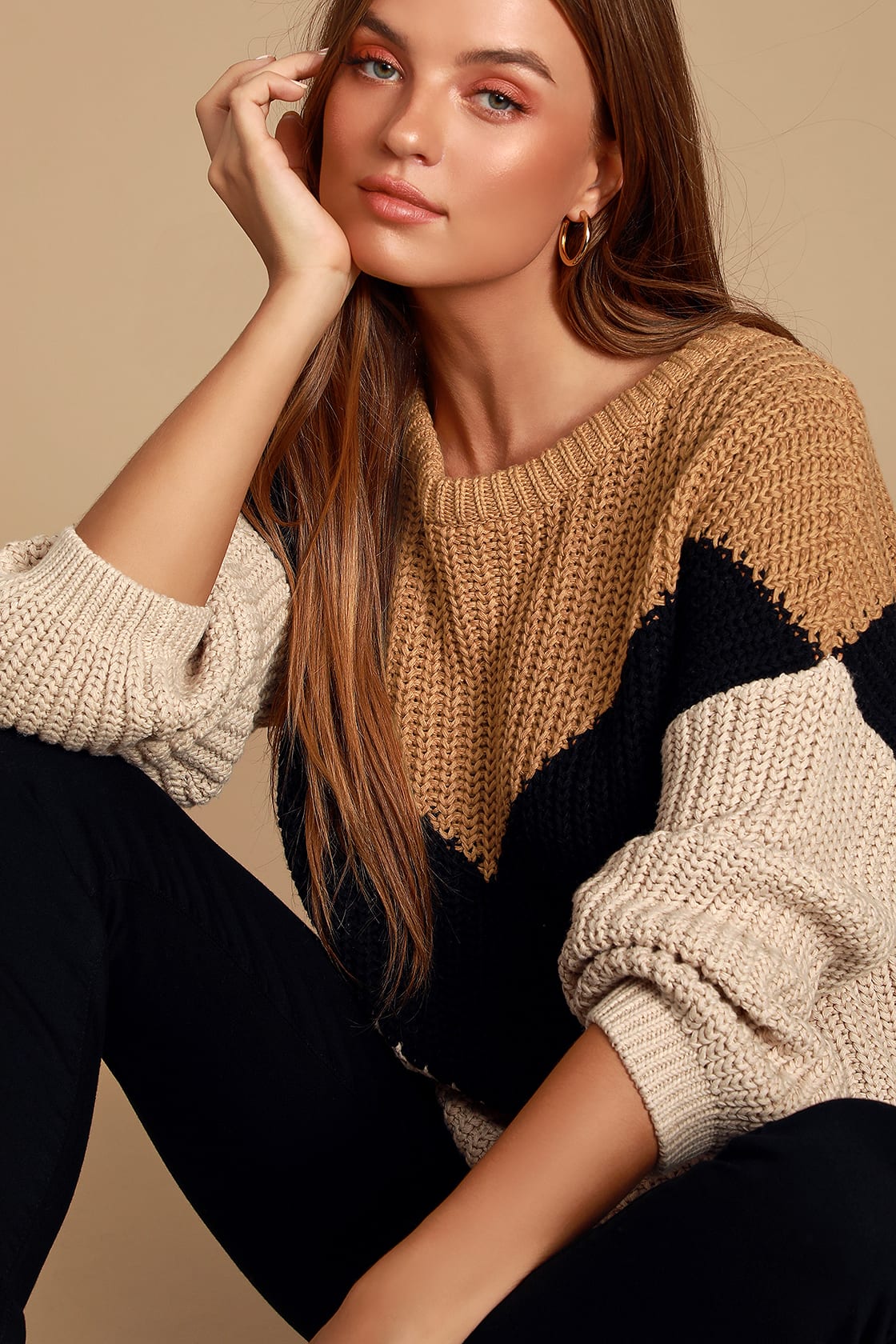 Autumn Leaves Tan Multi Chevron Stripe Knit Sweater Come Get Cozy Light Brown Ribbed Knit Lounge Pants
The comfy sweater and leggings outfit is ideal for you if comfort is your top priority. Choose your favorite pair of leggings and a comfortable, roomy sweater in a neutral color. You won't just feel cozy; you'll look fashionable and put together.
If you suddenly need to go on cam, this outfit is an easy way to look presentable. Getting nice sweaters not only makes you feel more dressed than usual, but it`s definitely comfortable to wear around the house.
The Professional Jumpsuit
Jumpsuits are the ideal fusion of ease and fashion. Choose a jumpsuit with a professional appearance in a muted hue like black or navy. It will make you feel assured and powerful all day long when worn with some striking earrings.
Nothing too fancy, a jumpsuit will make you feel like you`re wearing something corporate-appropriate without looking like you`re going to go somewhere fancy. This is also comfortable because it`s similar to wearing pajamas but more elegant.
The Bold Printed Top and Jeans Combo
Mesh Floral Print Cropped Tube Top Wide-Leg Drawstring Jeans
Try a bold printed blouse combined with your favorite jeans if you want to add some fun to your work-from-home wardrobe. You'll not only feel more assured, but the splash of color and design will also improve your mood and level of productivity. A tube top with a floral or bold print is a great way to feel comfortable but unique while working from home. You can add a sheer cardigan if it`s necessary for you to be on cam.
The Statement Blazer and T-Shirt Combo
Ruched Cropped Tee Double-breasted Jacket
If you`re wearing your basic tee at home, don`t worry! A blazer often makes a basic outfit look corporate-appropriate. Always have at least one or two blazers you can easily wear especially during impromptu meetings.
Wrap Dress
When working from home, a black wrap dress like this Wrap Pleated Dress is a terrific outfit option because it is cozy, adaptable, and fashionable. In addition to adding a touch of softness and elegance, the pleated features offer structure and routine while also giving the user a sense of empowerment. All things considered, it is a fashionable and polished garment that may make the wearer feel put together even when working from home.
Trendyol
Long Printed Skirt
The teal printed skirt from Zara is a terrific outfit option for working from home because it is cozy, fashionable, and eye-catching. The vivid print gives the ensemble flair and self-assurance, while the lightweight fabric and loose silhouette make it easy to move in. It is an attractive and fashionable option for working from home because of its length and flowy style, which evoke a feeling of structure and formality.
Due to the COVID-19 epidemic, remote work has become the new standard, and it is crucial to dress appropriately for virtual meetings and video conferencing. It might be difficult to strike the appropriate mix between comfort and professionalism, but the article offers some stylish and useful wardrobe suggestions that are perfect for working from home. The post has covered a wide range of attire appropriate for remote work, from traditional blouses and trousers to comfortable sweaters and leggings, and from striking blazers and jumpsuits to bold printed tops and jeans. Ultimately, whether it's a wrap dress or a long printed skirt, the idea is to wear clothing that makes you feel self-assured and ready to bring it on in the corporate world.