Summer is an incredible time to enjoy the fun colors of being under the heat of the sun. Whenever you think of summer, you`re probably thinking of the past happy memories you had lounging by the pool, having a good time with your family and friends, and going to different vacations and tourist spots.
Summer is often a good time to relax and enjoy the warm weather, and dress like one! During this season, you`ll most likely notice online shops and retailers advertise bright and sunny clothing pieces, and it`s to feel the vibes of the heat.
It`s the same in almost anything and anywhere. You`ll find places putting up bright decorations, and it`s no different with home, pets, and even nail products.
Though this season is supposed to be about bold and bright colors, you can still feel the vibe of this enjoyable time through nail styles that look very gentle but gorgeous.
PINK AND GOLDEN FRENCH MANICURE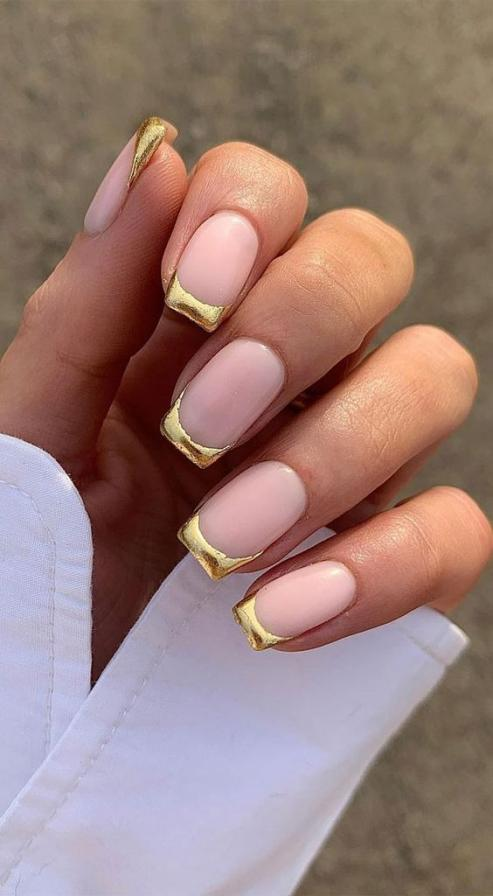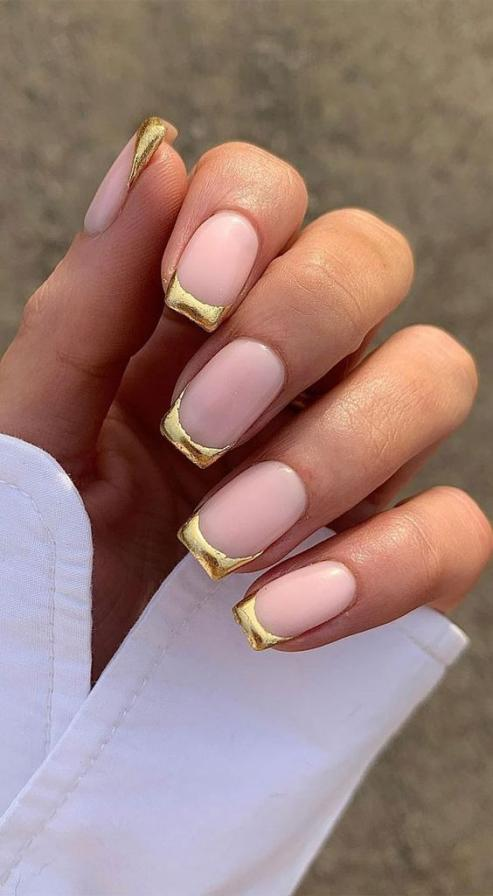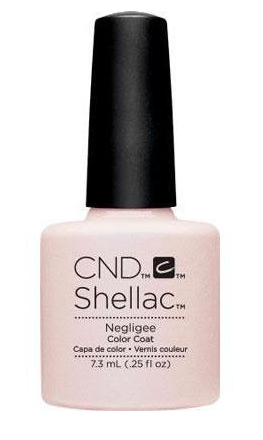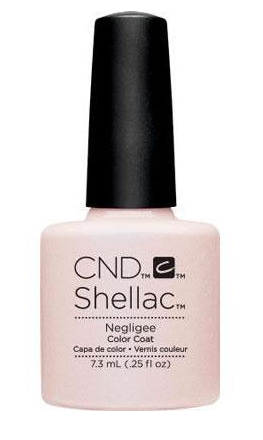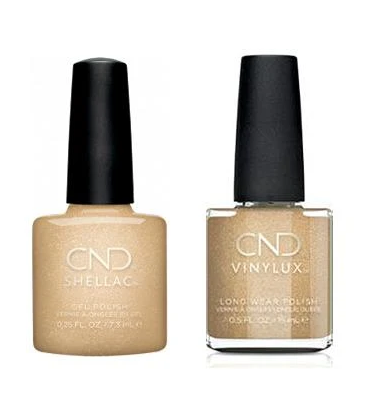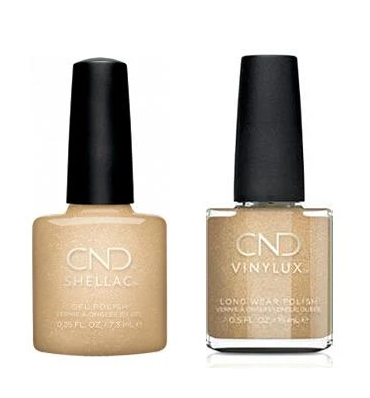 This pink and gold French manicure is a modern twist to the common white nail tip. The gold is very reminiscent of the sun rays, which is fitting for the hot weather.
You can get your nails done by showing your nail technician this inspiration photo, or you can do it yourself to save money and be able to redo your nails whenever you want. You can check out Beyond Polish` websites for similar colors like Shellac Negligee and Shellac & Vinylux Combo – Get The Gold.
If you don`t want to bother with the hassle of getting your nails done or doing it yourself, there are fake nail stickers that you can easily stick on to get your nails looking pretty faster. You need to ensure you`re getting a good quality set, so it doesn`t peel off easily.
PASTEL OF ELEGANCE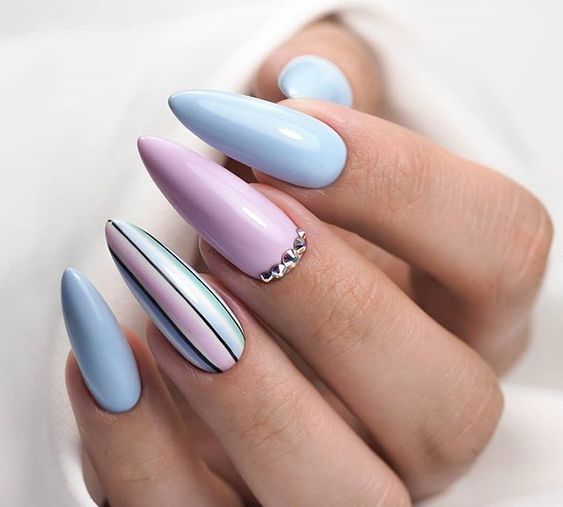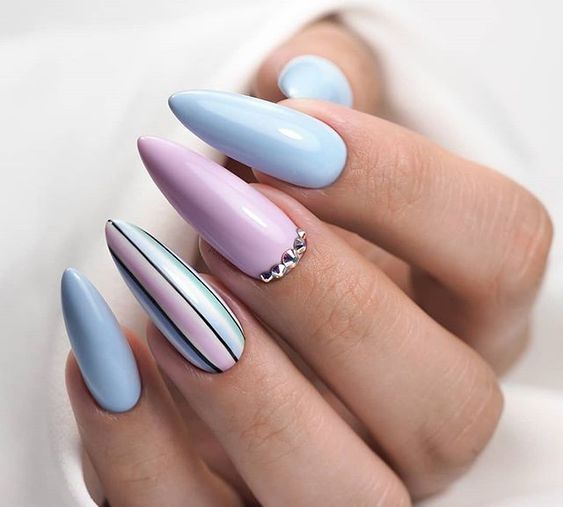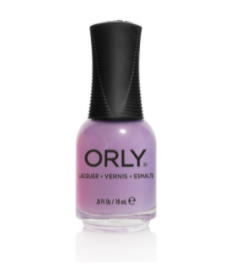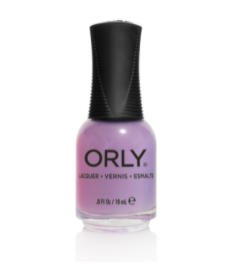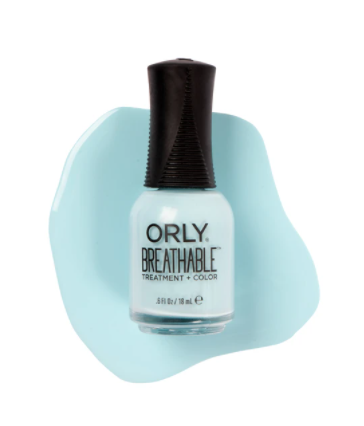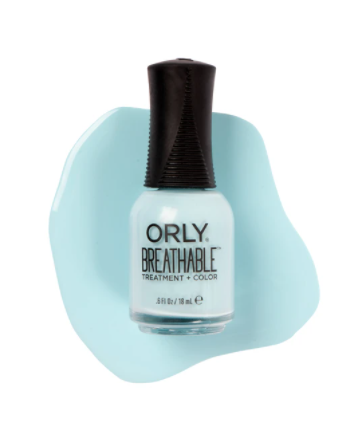 You can have fun with colors but still keep it looking minimalist, gentle and cool like the waters of the ocean through cool-toned pastel colors. You`ll only need three nail polishes that you can get from Orly`s official online store. Pastel purple, serenity, and black are all you need for the primary colors. You can find the little sticker gems on eBay, Amazon, or Sally`s.
You can rock this nail design even if you don`t have long nails, but if you want long nails with this style, getting acrylic nails might be a good option. This nail look is a charming combination of colors that`s bright but calm.
GORGEOUS IN GRAY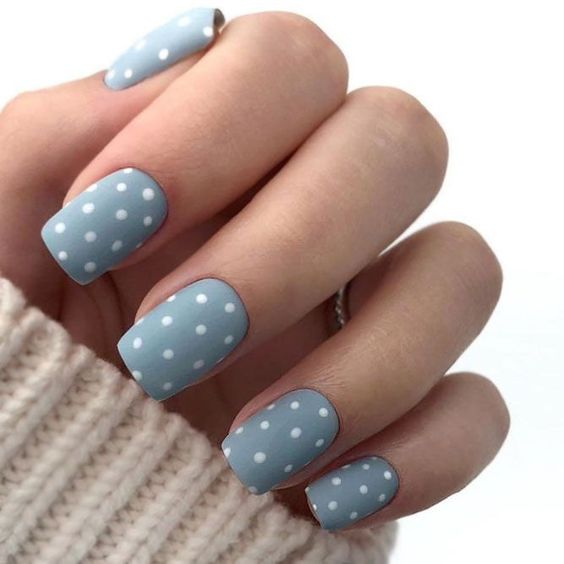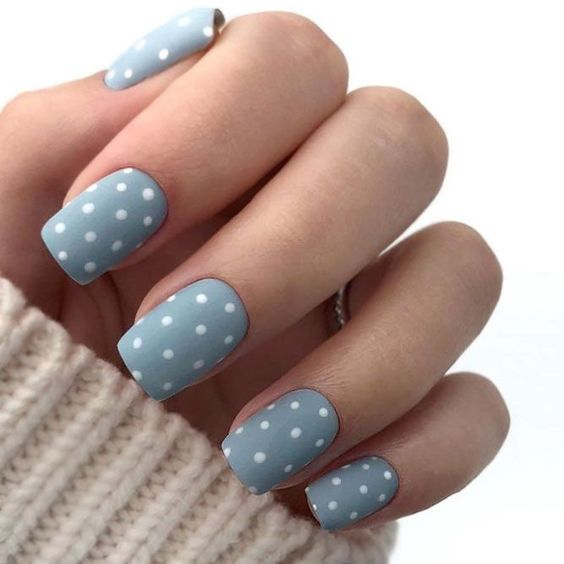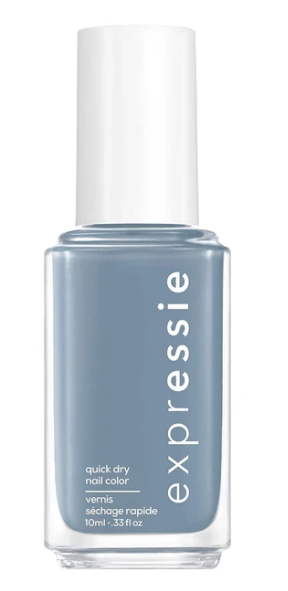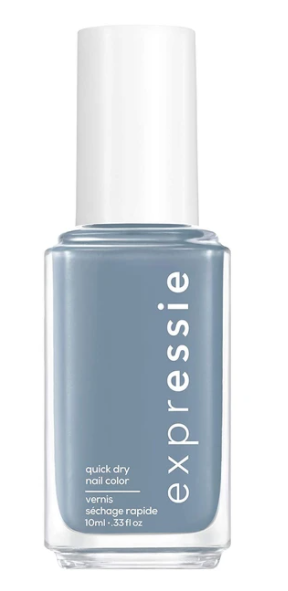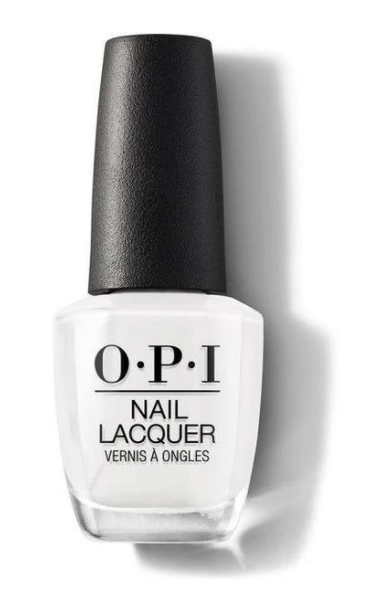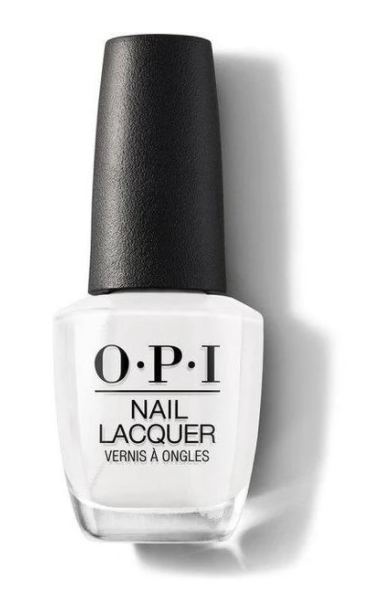 If you`re going somewhere formal, wearing bright colors might not be a good idea. Hence, gray is always a safe color because of its neutrality. You can still have cute nails by adding little twists like white polka dots or painting white in one or two of your fingernails.
The combination of gray and white often give gorgeous and classy results. For the first gray and white nail design, choose matte polished. On the other hand, you can select glossy polishes for the second design.
You can find high-quality nail polishes at Beyond Polish, where you can also find an array of colors and shades.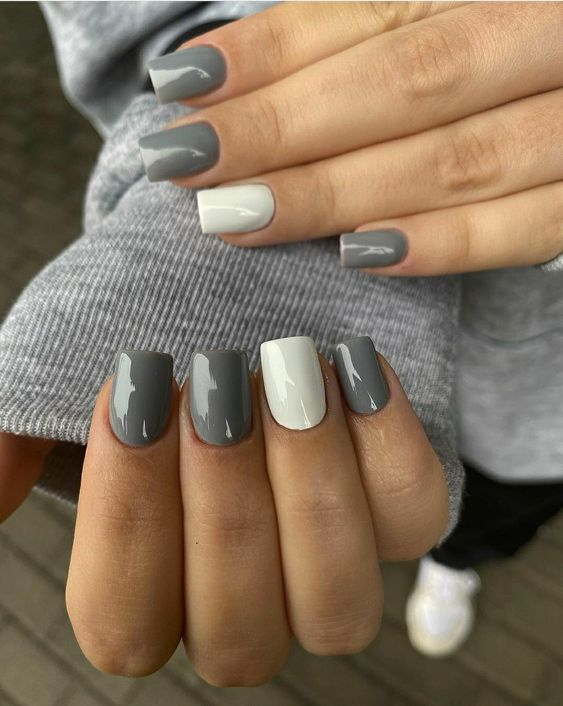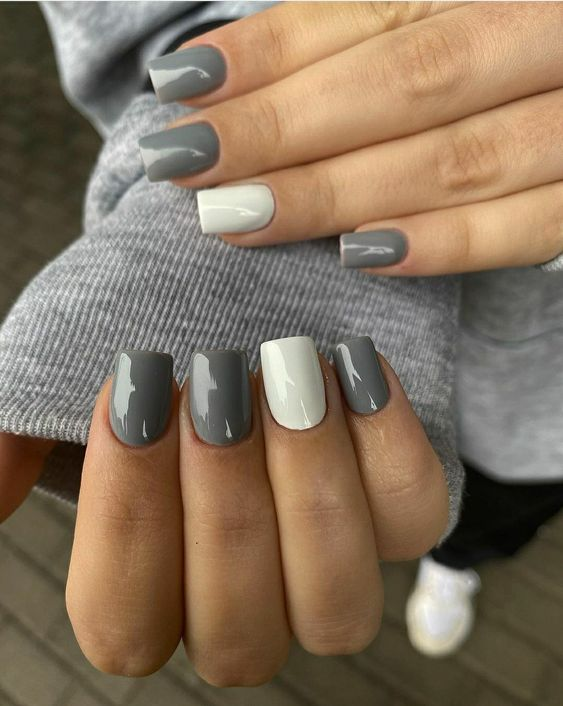 PRETTY IN PINK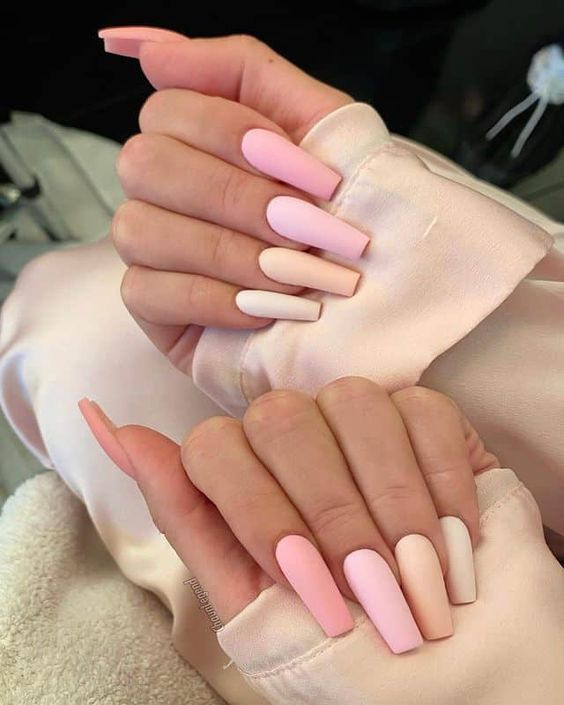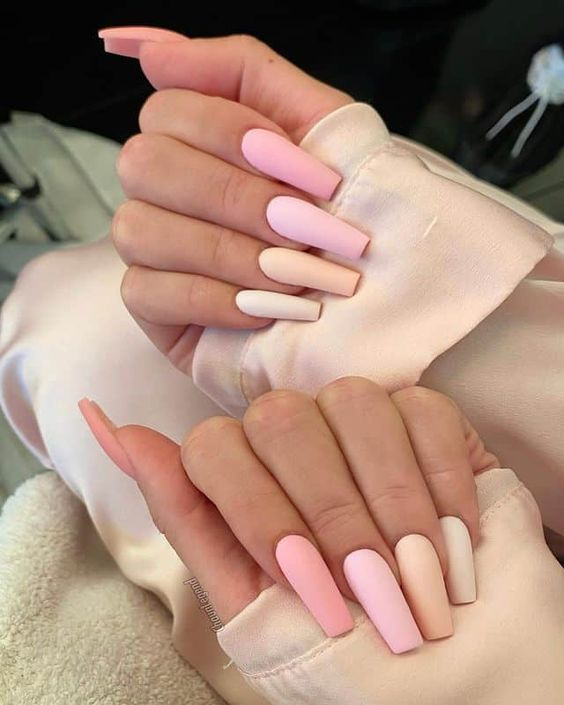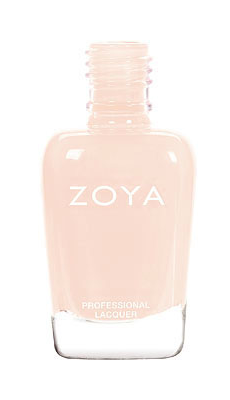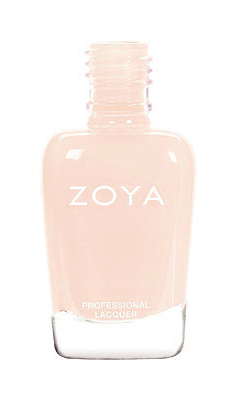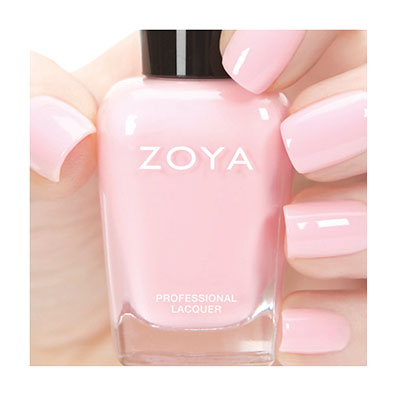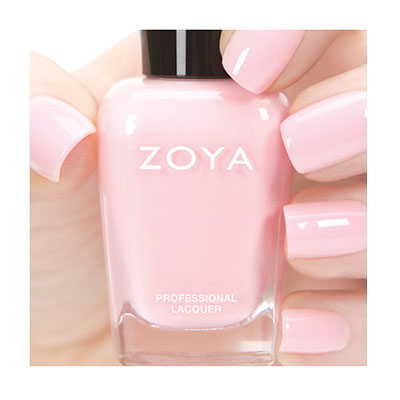 One of the most popular nail styles nowadays is having your nails painted in different but similar shades. The pink color with similar shades of baby pink, beige and dirty white seems like a stunning nail design that you can do yourself.
BROWN FRENCH MANICURE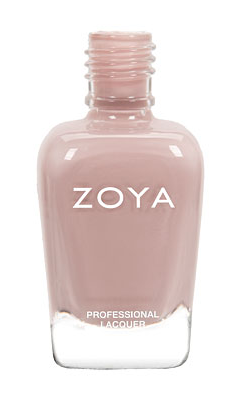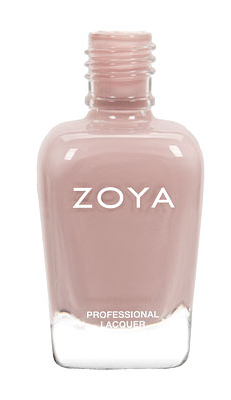 Another modern version of the French tip is the brown French manicure, where you use similar shades to create a beautiful nail design. The lighter brown goes on the nail bed while the darker shade goes onto the tips. This style is natural-looking that`s perfect for you if you don`t want color-pop nails.
These nail designs are all lovely and easy to do yourself using high-quality nail polishes you can buy online.