Sometimes we often think if this waist trainer is enough or not for us. If this waist trainer works or not? Some common questions that we always asked ourselves. Despite that, we are still buying more and more body shapers even if we are not sure about them. In the end, what you only got are regrets and a waste of money.
So don't ever try your luck randomly and think that you will get the right fit body shaper for you. That will never happen. Well, possibly yes, but the risk is too high. You can spend some hundreds of dollars, yet you're still unable to get your right fit shapewear. Trust us!
But don't fret. We have listed our top of the best waist trainers in plus size that you can count on—looking for high-quality shapewear at an affordable price? Consider yourself lucky today!
1) ZIPPER AND HOOK LATEX WAIST TRAINER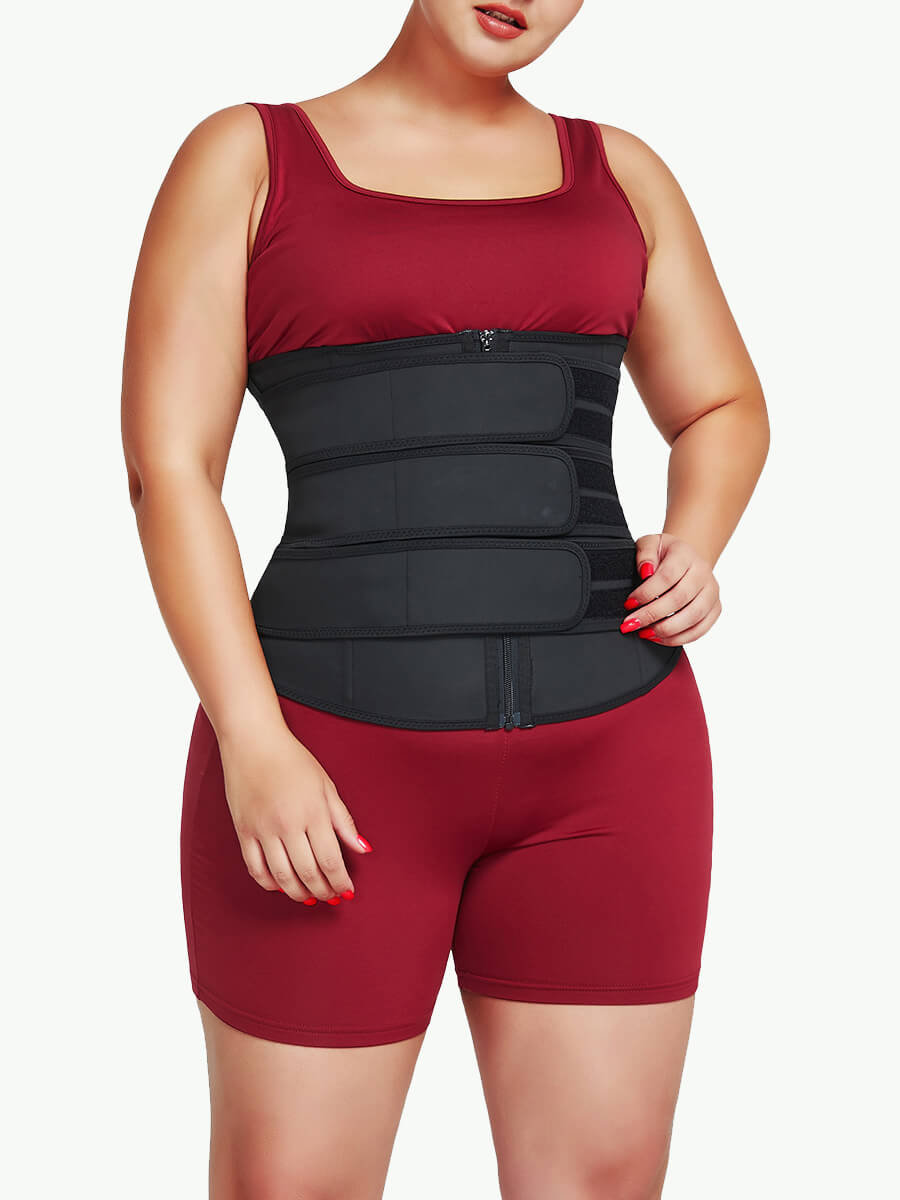 If you're looking for multiple compression from your bust down to your waistline, then this zipper hook latex waist trainer will give you that sensation. It has a solid and firm grip over your stomach and abdomen to keep those unwanted muffin tops at bay.
Since it is 96% cotton and 4% spandex lining, you can count that it is comfortable and breathable at the same time. You may also want to use it as a corset to get a smooth and clear silhouette with your dress or tops.
2) PLUS-SIZE COMPRESSION WAIST TRAINER WITH 7- STEELBONES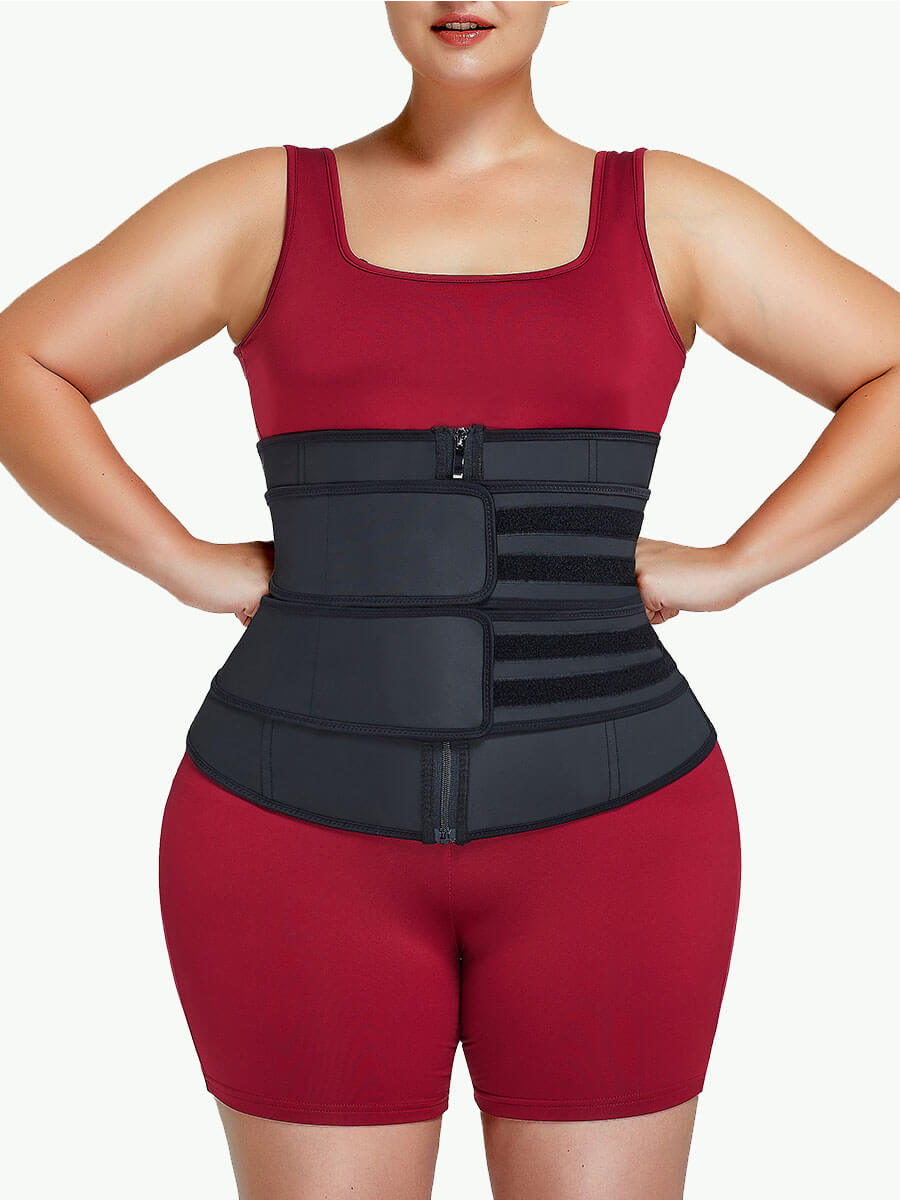 Unlike any other best waist trainer for plus-size women, this seven steel bones firm compression waist trainer has an upgraded durable zipper to hold your stomach fats tightly. The kind of compression it brings will reshape your body to an hourglass figure.
With the help of its double waistband, you can get a firm and tight control level at your waist which you can adjust anytime.
3) HIGH WAIST BODY SHAPER AND WAIST TRAINER WITH BUTTLIFTER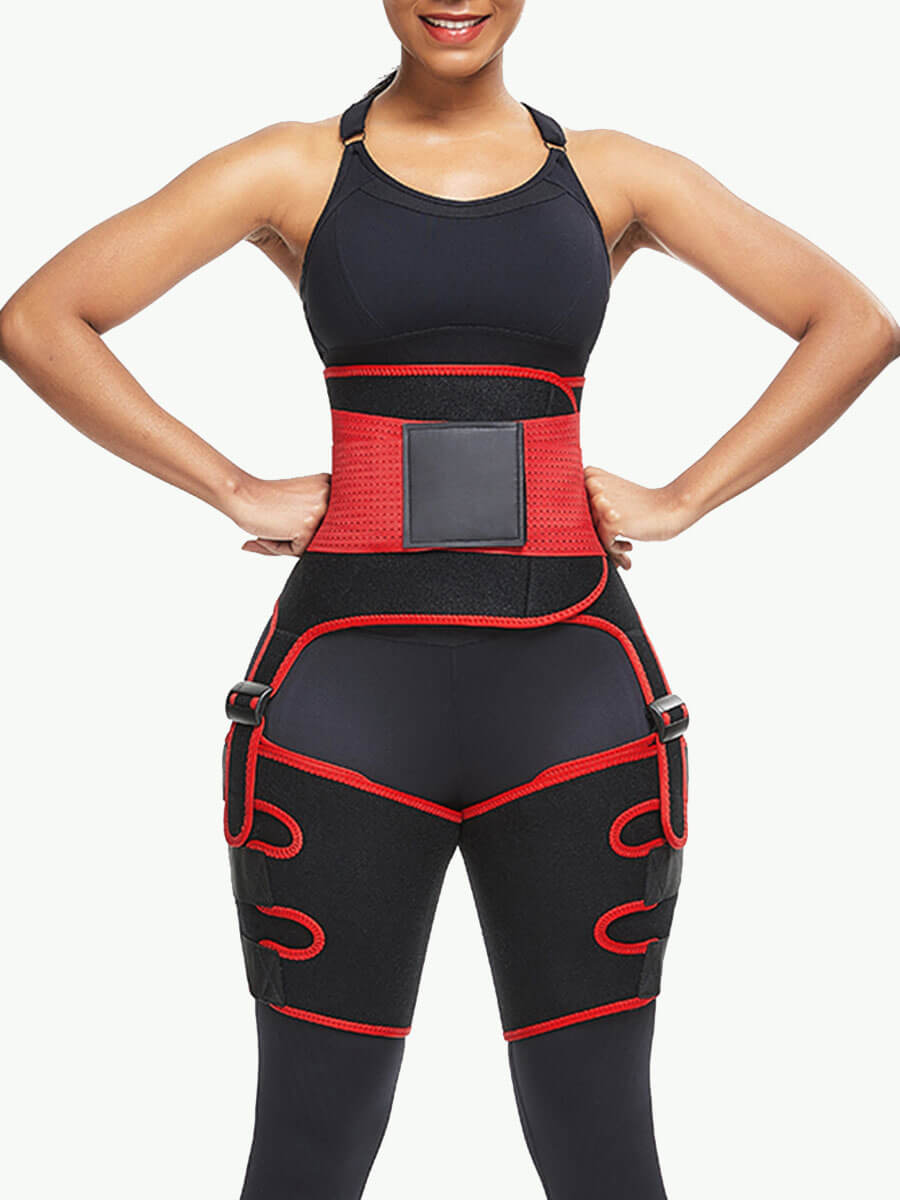 It is not your ordinary shaper short because of its high-waist design that levels up to your bust. That means that the compression is not limited only to your bottom but up to the waist and bust. So you can get enough body shaping that you want to hide all your belly fats.
Aside from that, you can also get an additional butt lifting effect with these shaper shorts.
The high-waist body shaper and waist trainer work well together. You can use the shapewear with butt-lifting feature to ensure that you`ll go through your day with sass and class!
On the other hand, the high-waist waist trainer with thigh trimmer will help support your body form during exercises for a curvier figure.
4) SEAMLESS ADJUSTABLE STRAPS BODYSUIT WORKS WELL WITH A WAIST TRAINERVEST!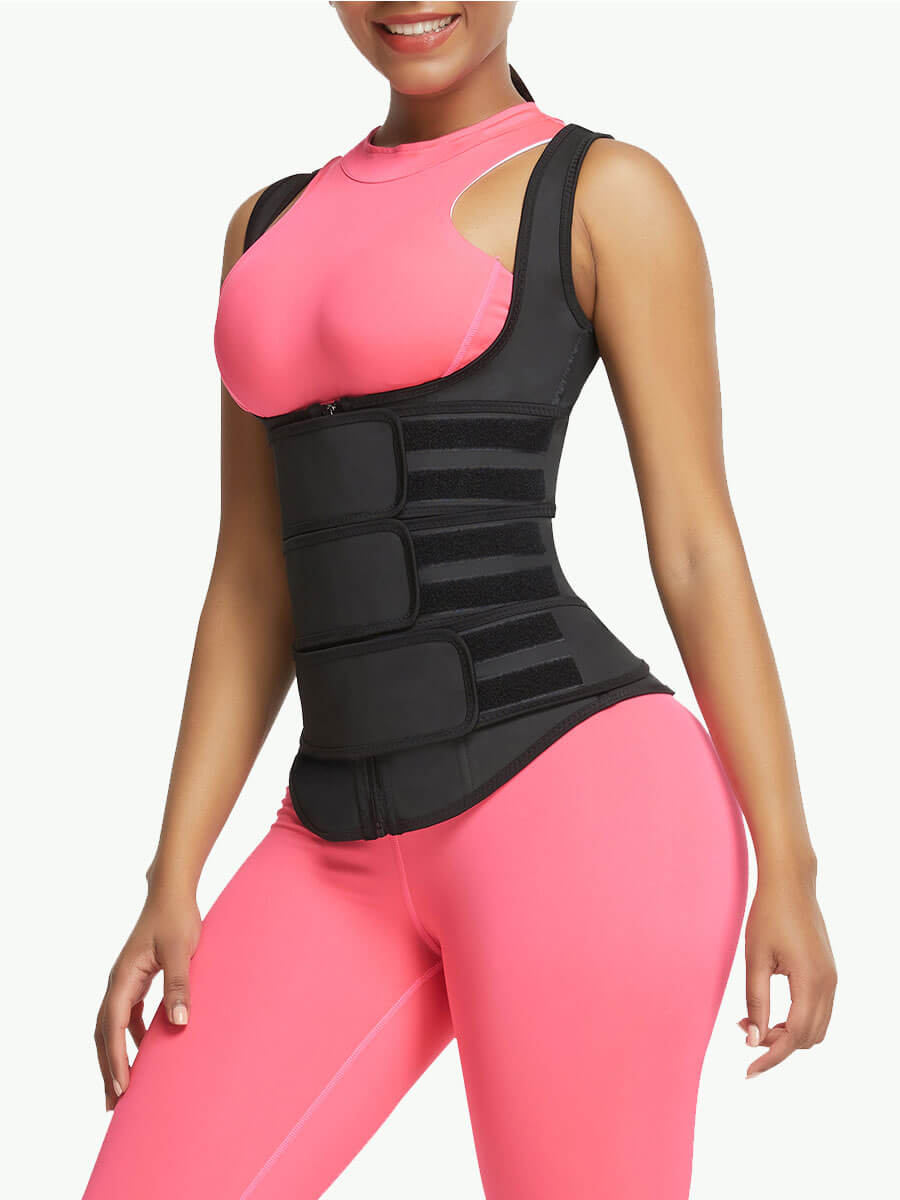 A perfect way to be discreet that you're using shapewear bodysuits is to find a body shaper with a seamless design. The fabric of this seamless adjustable strap bodysuit is proficiently invisible under your dress. This shapewear is perfect for a surprise party invitation if you're not that yet confident with your body shape.
What good about this is its adjustable straps. It gives you so much leeway to move or adjust them as per your preference to avoid unnecessary tension at your shoulder while wearing it.
Wearing a vest waist trainer on a regular basis can supplement your workouts by helping improve your body posture. It also goes so well with wearing your bodysuits because it can help shape your body in the best form possible for your current figure.
5) LATEX DOUBLE BELTS SPORT CORSETWAIST TRAINER
This latex waist trainer features steel bone support for good posture. It has a zipper closure and double belts for easy sizing. It has a latex fabric known to be durable and elastic, so you'll have your freedom to move around and do your exercises without limiting your movement.