In the minds of fashionable people, down jackets are really fashionable insulators. The cutest evaluation is probably like a ball, in short, it is not a good word.
However, it is also one of the must-haves for everyone's wardrobe. After all, there are not many things that are more frost-resistant and lighter than down jackets in wind and snow.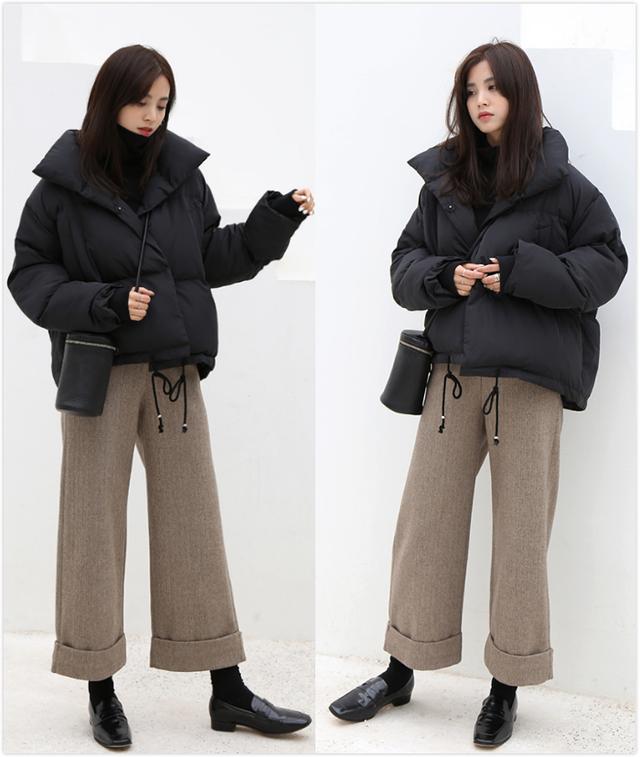 In the past few days, it has started to snow in many areas. I think many girls have already sent out down jackets. Today I will talk about how to wear down jackets without being bloated, and how to wear them to keep warm while taking care of a little beauty.
Tight pants are the best match for down jackets
Whether it is long or short, down jackets are more fluffy than other clothes, so there are not many choices for pants. It is best to be cautious with narrow pants-plus fleece. Even if it's a short down jacket, it's best to match it with tight-fitting narrow-leg pants
Try to weaken the presence of shoes
The only avoidance of down jackets is bloat, but I don't know why. Many people wear down jackets and love to match a variety of super heavy shoes, which makes the whole person more swollen. Shoes with a strong sense of presence will completely turn the down jacket, which is already insulated from fashion, into a fashion disaster. It is best to match boots with the same color as the pants to lengthen the proportion of the whole person. Again, the little black boots are really versatile.
Keep your hairstyle as simple as possible
I know that you who love beauty must not be reconciled to just dressing without mistakes, or hope to take into account the fashion. So, let me introduce a few small things that are improved in the down jacket collocation:
1. Woolen cap
This is also a popular comeback, and I believe everyone has it. He also has the visual effect of increasing his height. Remember to wear it loosely on your head when you wear it, leaving at least 1/3 of the tip of the cap to be optimistic.
2. Nice bag
Sometimes, a beautiful bag can enhance the texture of the whole style. The right choice of a bag can instantly enhance your temperament
So how to choose a down jacket that is versatile?
1. The medium and long style is the most practical. Although many down jacket topics recommend buying short styles, I still want to say: if you want to buy it, buy medium and long styles (10-15 cm above the knee), which is the most prominent, most versatile, and also The best looking length.
2. Short down jackets are easy to wear lively and playful, so you can choose colors and fabrics that are a bit exaggerated