When it comes to attending weddings, being an exceptionally well-dressed guest is not just about showing off your sartorial prowess; it's also a way to honor the couple's special day. Whether you're attending a rustic countryside affair or a glamorous city soirée, your outfit should strike the perfect balance between style and respect for the occasion. This comprehensive guide will delve into six wedding styling tips that will help you make a lasting impression without overshadowing the bride and groom. From understanding dress codes to selecting the right accessories, we'll cover it all to ensure you're the best-dressed guest at any wedding you attend.
Tip #1: Follow the Dress Code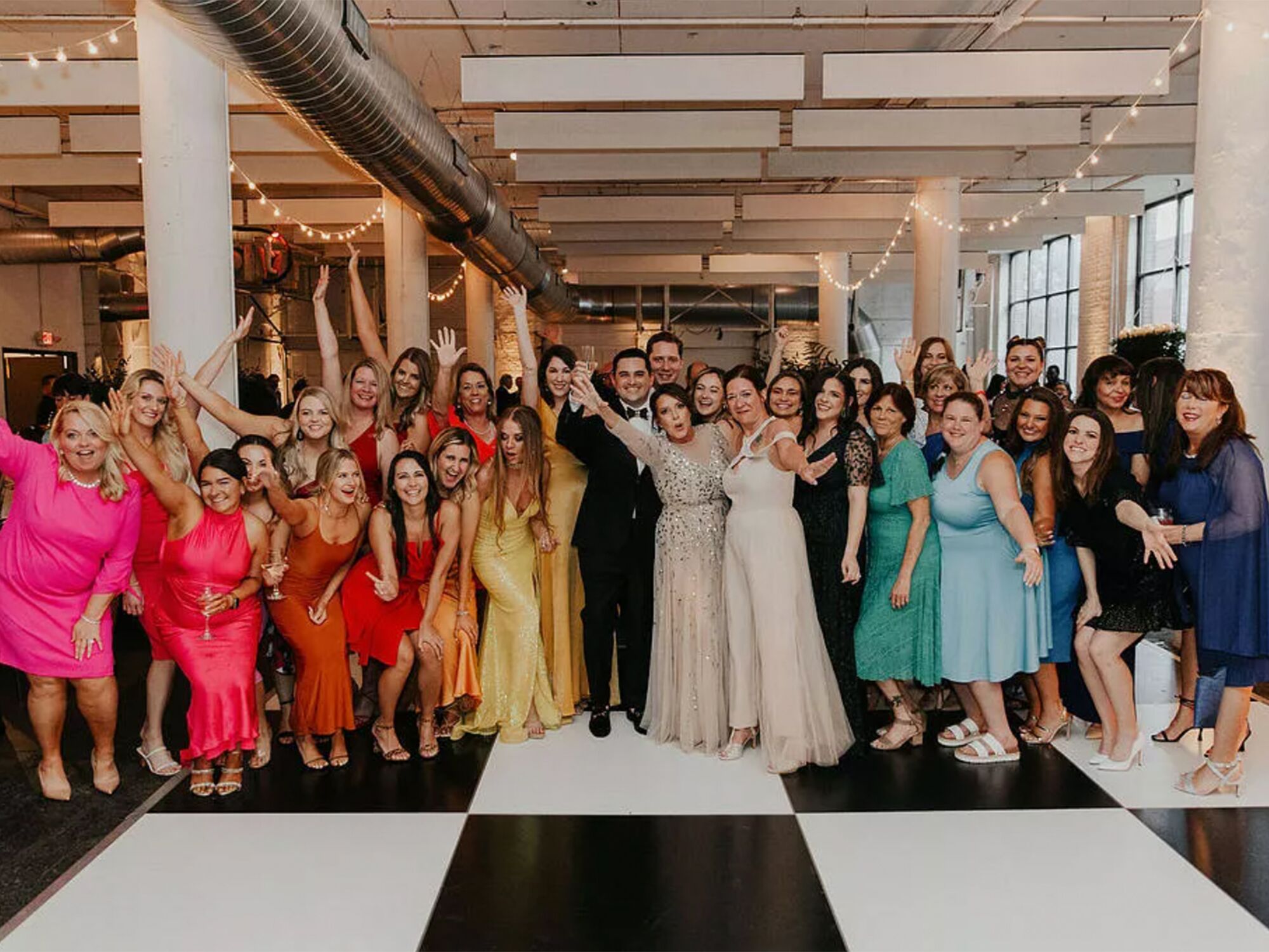 The dress code is a vital piece of information that you should never overlook when preparing for a wedding. Different weddings may require different styles, from formal eveningwear to smart casual day outfits. It's important to take the time to understand what each type of attire entails so you don't wind up committing any fashion faux pas. When in doubt, it's always best to err on caution and dress more formally than required; you can never go wrong with a timeless classic look.
Tip #2: Avoid Wearing White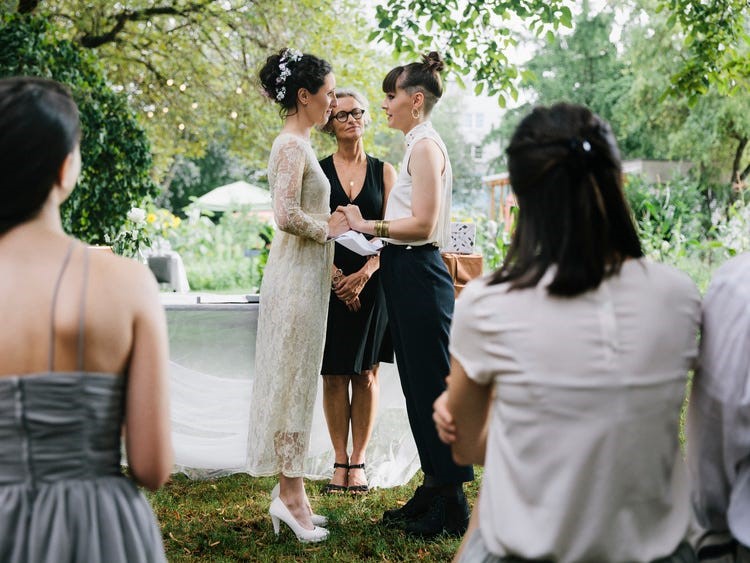 When it comes to wedding guest attire, the golden rule is crystal clear: keep white outfits at bay unless the invite says otherwise. "No shades of white unless mentioned." A white dress shirt under a suit works, and a touch of white on dresses or jumpsuits is cool –don't make it the main show. When choosing your outfit, rely on your instincts and opt for non-white ensembles. And for an extra style boost, steer clear of overly casual choices like tees, jeans, and sneakers.
Tip #3: Accessorize Your Outfit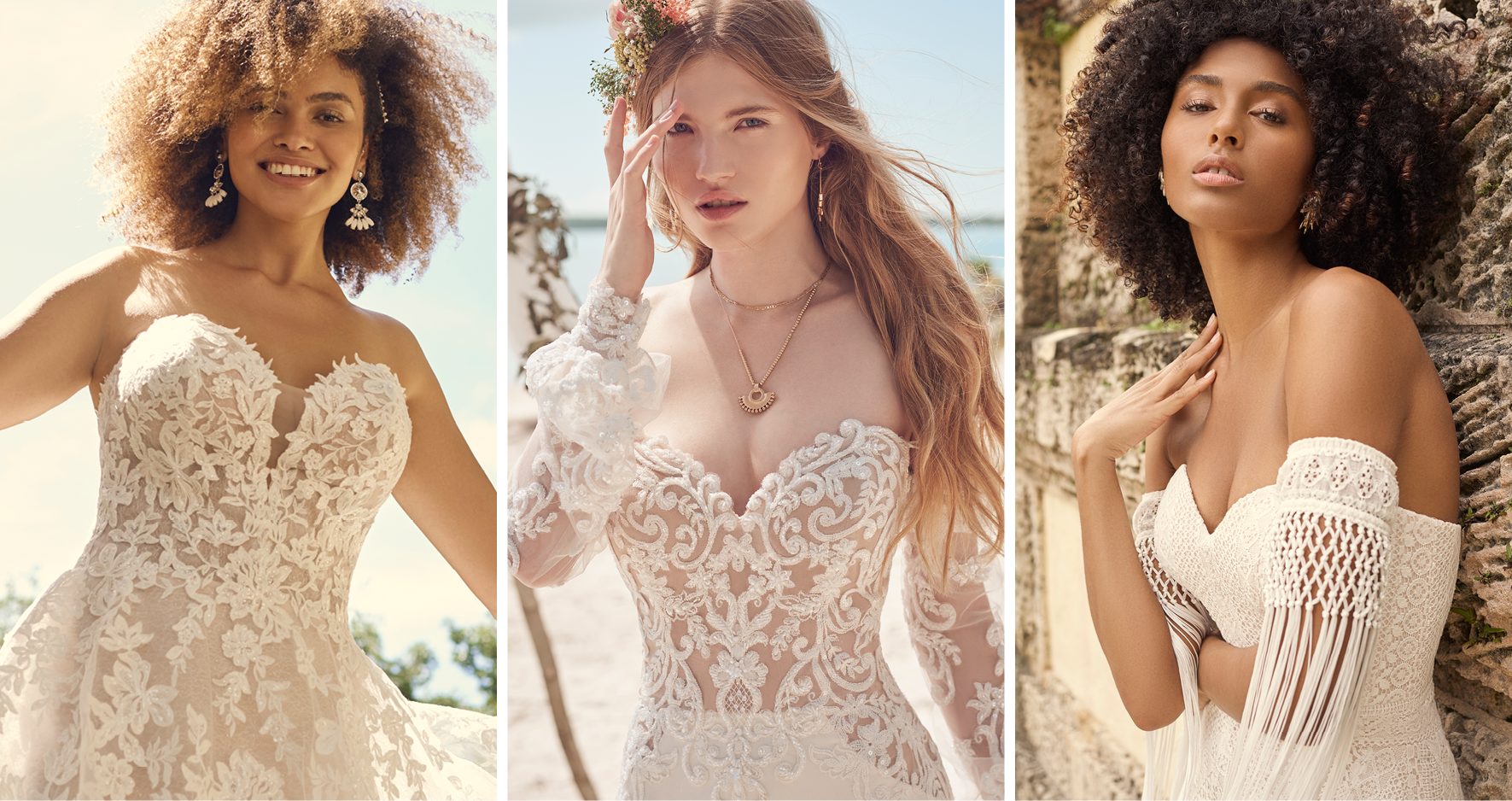 Beyond just the clothes, accessories are the secret sauce for a standout wedding guest ensemble. From luxe bags and jewelry to exquisite hats and statement shoes, adding a few key pieces can take your look from simple to sophisticated in no time. When selecting accessories, try to pick colors that complement the wedding color scheme; you want your ensemble to blend harmoniously with the event's overall theme.
Tip #4: Balance Formal Elements With Casual Touches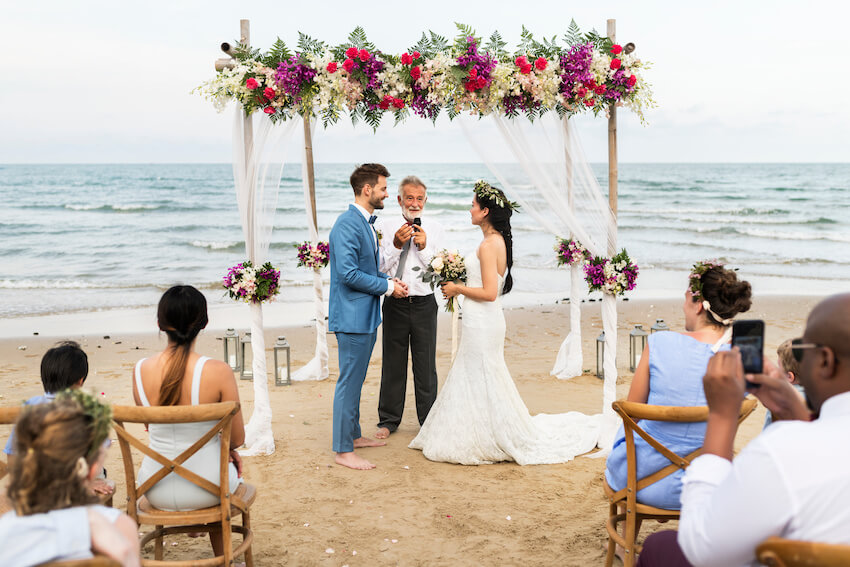 It's easy to go overboard when deciding what to wear for a wedding. To prevent your outfit from looking too stuffy, you can break up the formality by incorporating casual elements. For example, if you opt for a dress or trousers and shirt combo, you could pair it with metallic slip-on sneakers or even sandals if the wedding dress code allows it. And if you're wearing a suit, switch up your usual necktie with an unexpected patterned pocket square or a unique lapel pin for a more laid-back touch.
Tip #5: Consider Your Fabrics Carefully
Fabrics play a key role in staying stylish at weddings – opt for lightweight, breathable materials like linen, cotton, silk, and chiffon for a polished yet comfortable look. Avoid fabrics that crease easily or are too heavy; you want to feel good and look great throughout the event. When in doubt, choose something wrinkle-resistant that won't show any signs of wear after a long day.
Tip #6: Alter Pieces You Already Own
If you're looking to save some money or don't have the time to shop for a new outfit, there are plenty of creative ways to use pieces you already own. For instance, if your go-to dress is too short, try adding an underskirt with a lace hemline for coverage. You can also get creative with your footwear – try pairing a statement necklace with a pair of bejeweled sandals for an unexpected look. With a few simple tweaks, it's easy to upgrade any outfit.
Final Thoughts
Your wedding guest attire should always reflect your style and the occasion. Whether you prefer traditional or modern looks, it's important to be mindful of the occasion when selecting an outfit. Following these simple tips lets you stay stylish and comfortable throughout your event – and perhaps even become the most well-dressed guest there!