Have you ever felt so wrapped up in so many layers of clothes, yet it feels like it's not enough? You may be wearing a lot of layers, but not all types of clothes can help you keep warm unless you're wearing a ton of them-which you probably wouldn't want! Not only layering feels heavy, but they're also quite tricky to style as well unless you want to look like an over-filled burrito!
A down jacket, a garment used originally to trap heat or warm air through the tiny air pockets inside, will help you with your clothing costs and possible medical costs by keeping you from freezing! It keeps you warm, and it enables you to dress well since it's only one layer of clothing. You can wear it with a red sweater underneath to bring a pop of color to your entire look. Check out these great down jackets paired with stylish sweaters to keep you looking fabulous!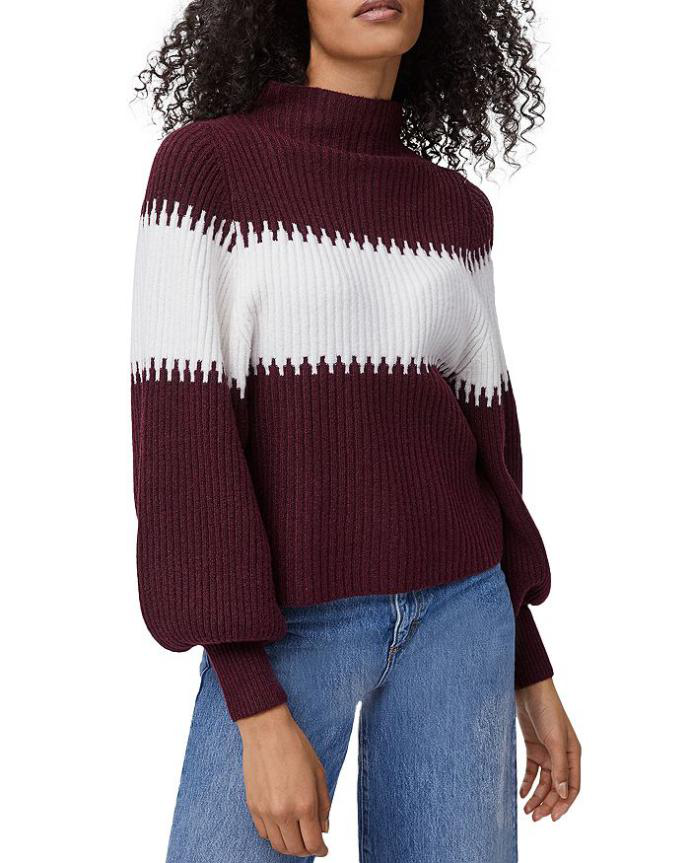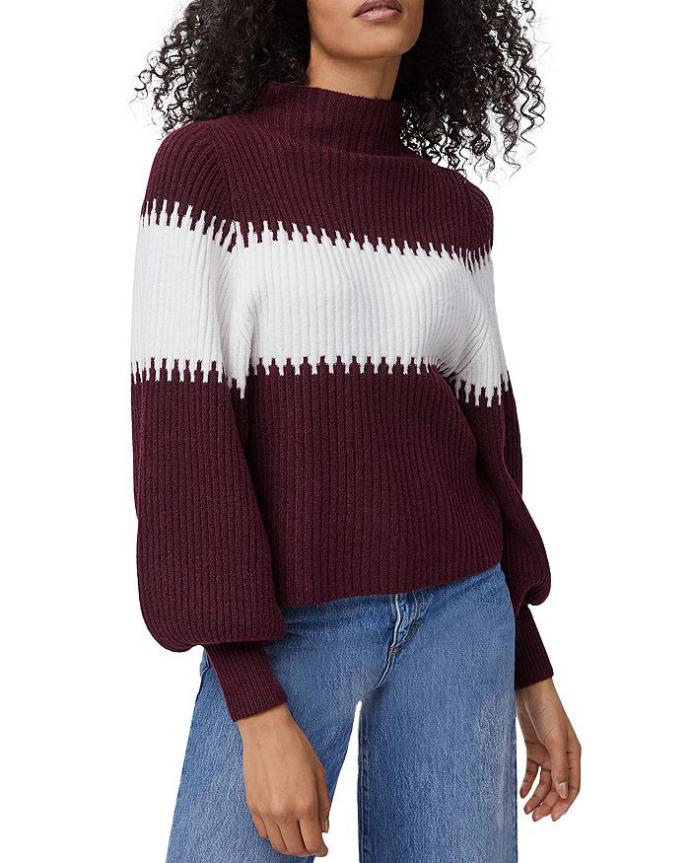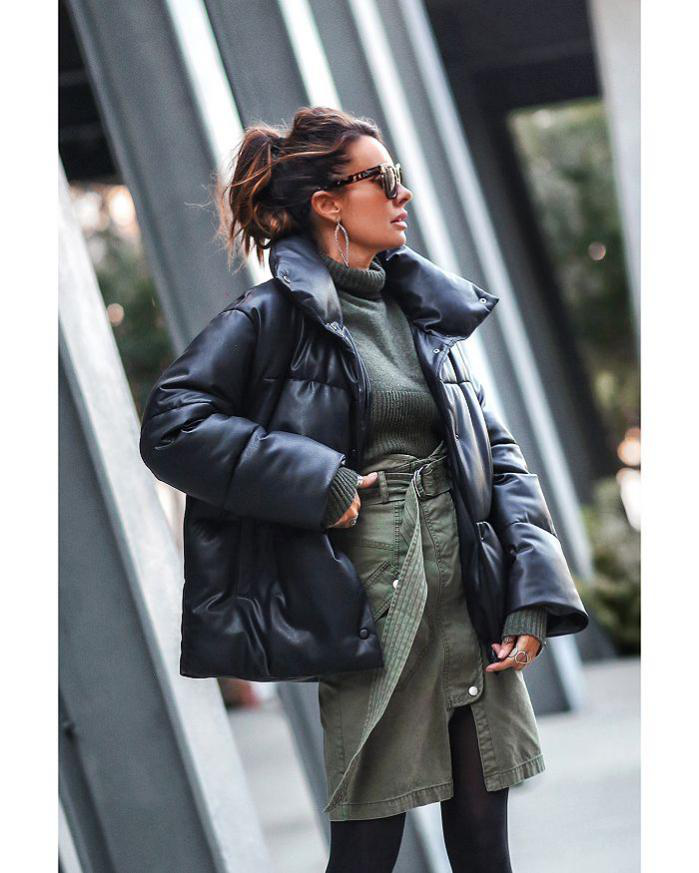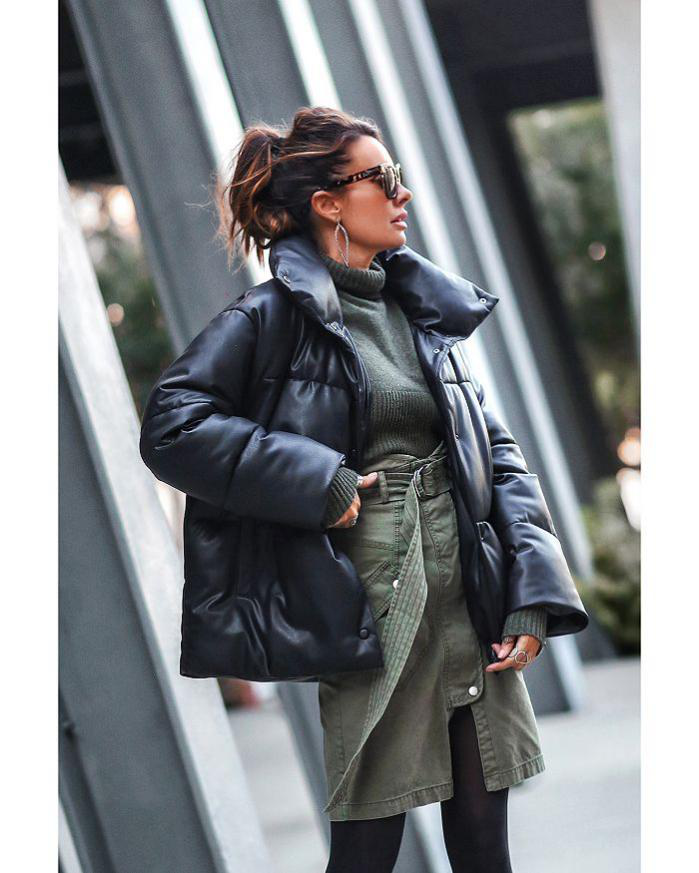 .
FRENCH CONNECTION BAGATELLE.NYC
Sophia Color-Blocked Sweater Oversize Faux Leather Puffer Jacket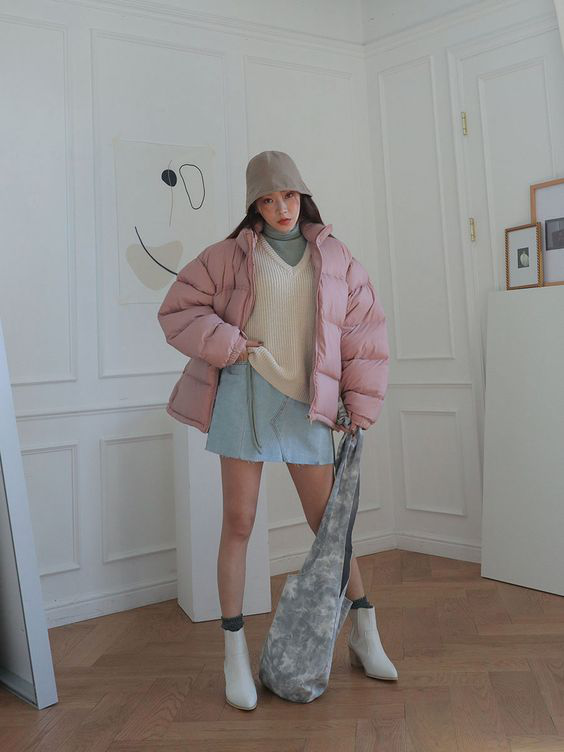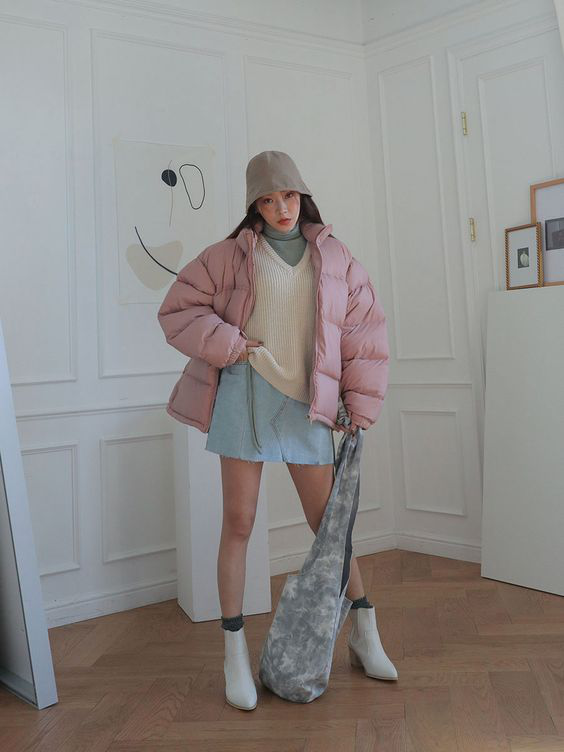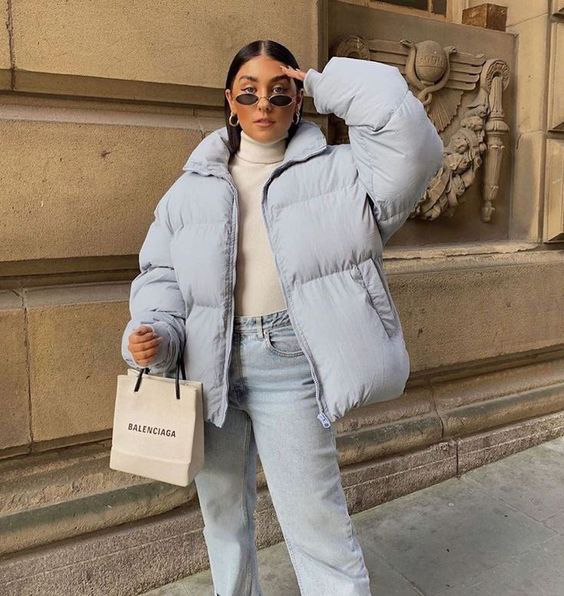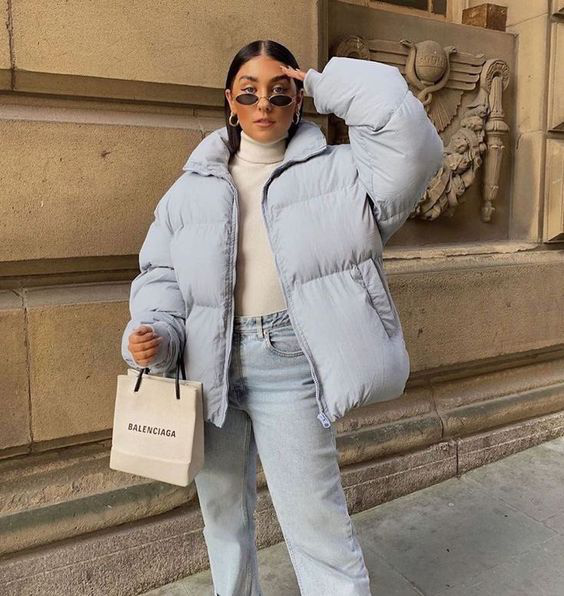 Down Jackets Stylish in Winter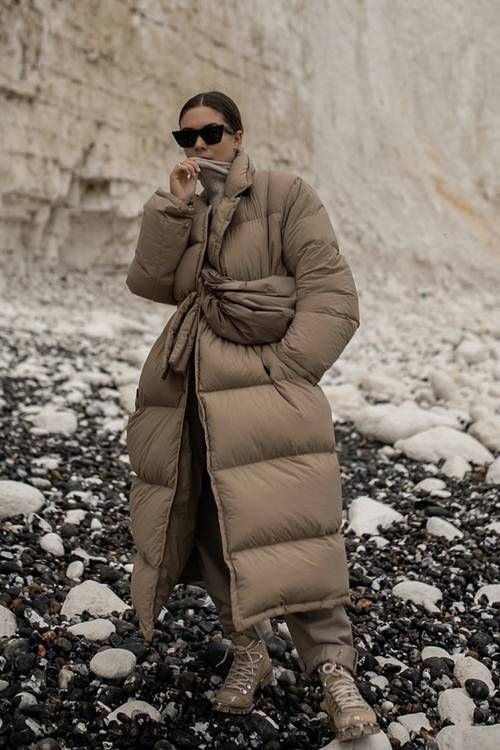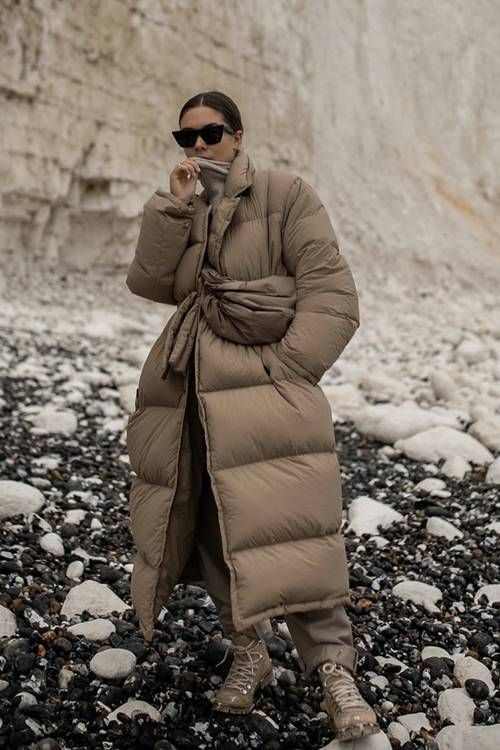 Contrary to popular belief, down jackets aren't just all black and dark blue. You can look cute and cozy with pastel colors or neutral colors like brown or white. Be ready to look like a winter angel by styling your down jacket with matching accessories and clothes.
Who knew you could wear a down jacket with a lovely dress or skirt? Wear it with a pair of chic-looking white boots for a sexy and modern touch.
You can get unique styles of down jackets at your local thrift store for an excellent deal if you're on a budget! Brands like The North Face, Canada Goose, Moncler, Uniqlo, and Moose Knuckles are famous for selling some of the chicest and high-quality down jackets in the market.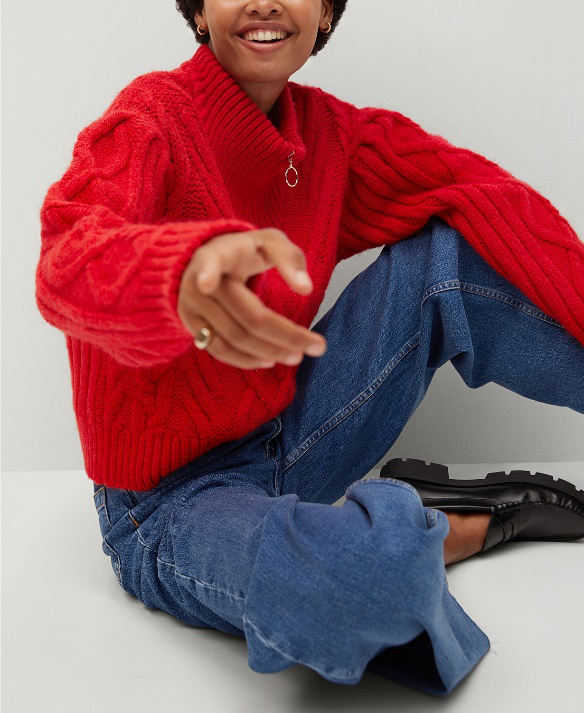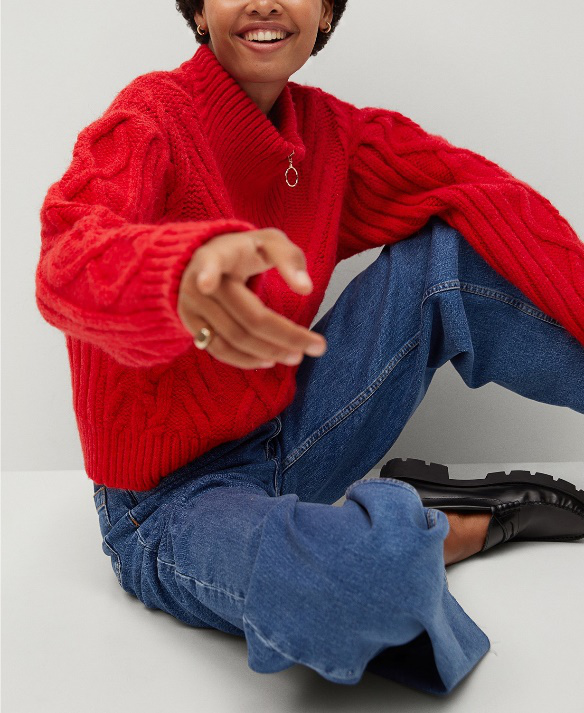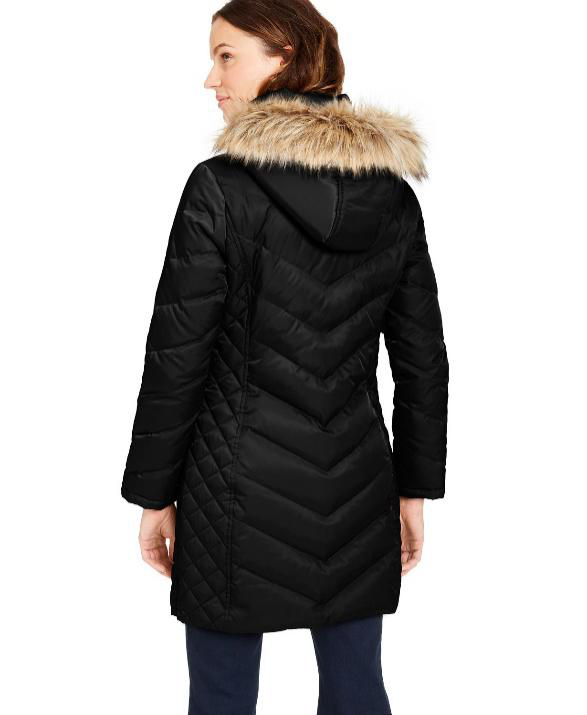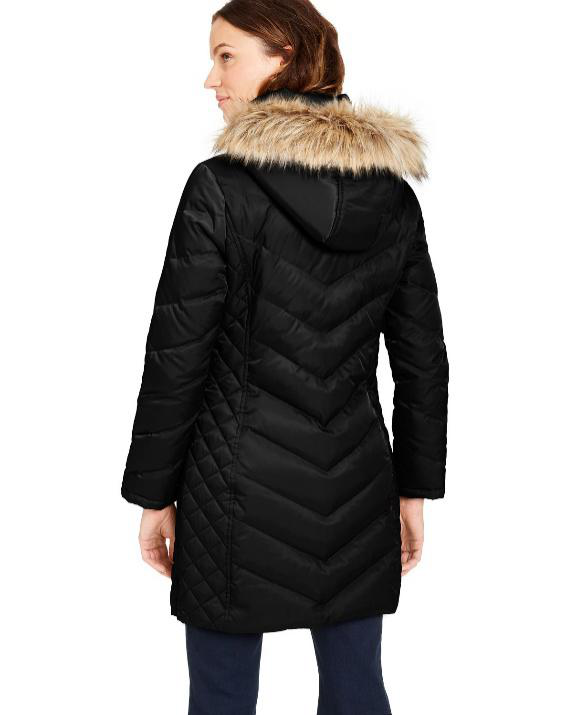 Women's Zip Knit Sweater Faux-Fur-Trim Hooded Down Puffer Coat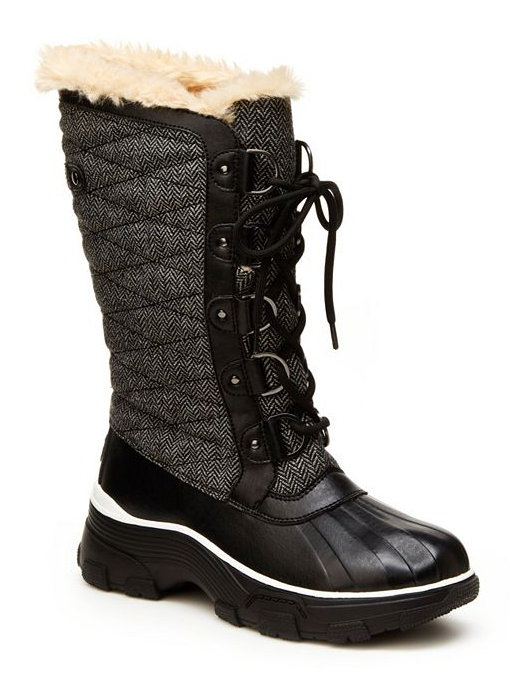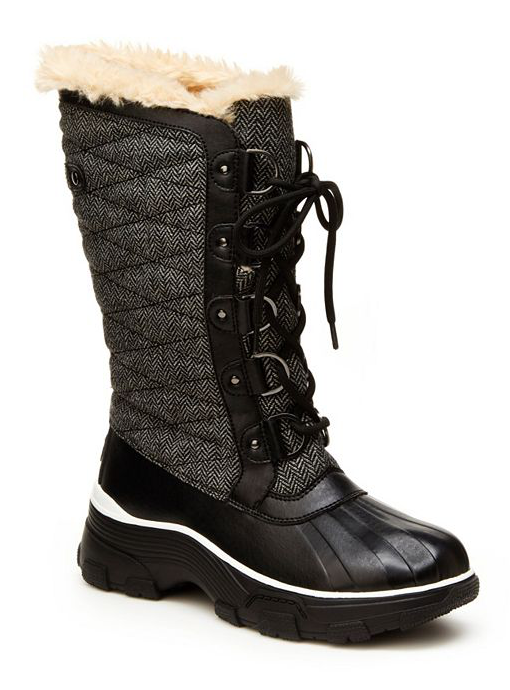 Be the color that brightens the season with Mango's red zip knit sweater, layered with Kenneth Cole's Faux-fur trim puffer coat. Don't forget to match it with a pair of winter boots with fur lining. You can accessorize it with statement necklaces to give a personal touch to your look. You can even add a bright red faux-fur bucket hat or beret!
You can wear a black skirt or tuck in your sweatshirt under high-waist wide-leg pants for your bottoms. Don't forget your cute black earmuffs as an alternative to keep you warm!
Women's Lorina Mid-Calf Winter Boot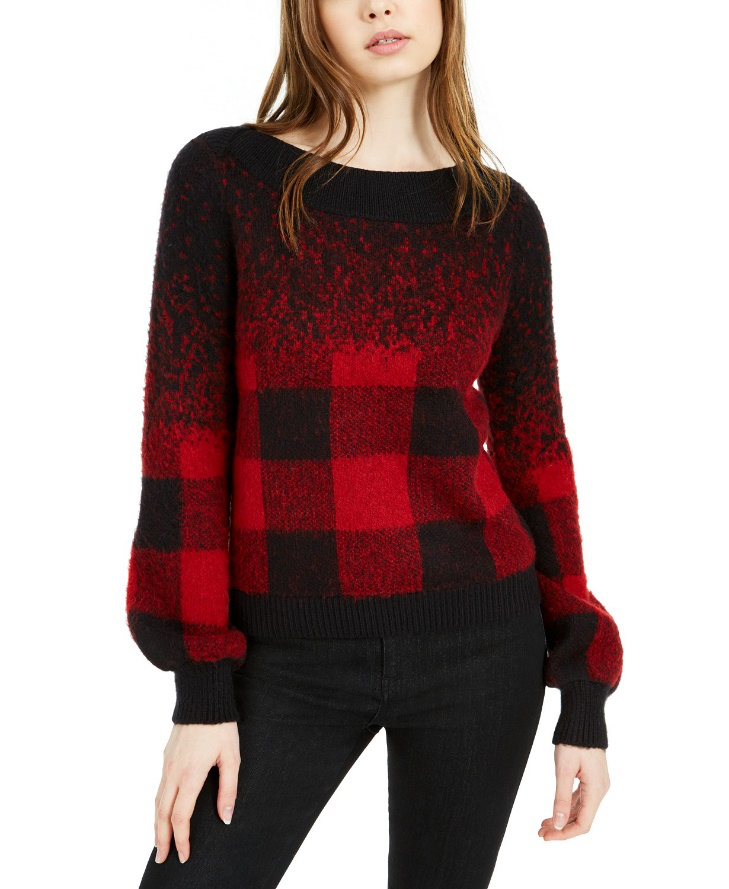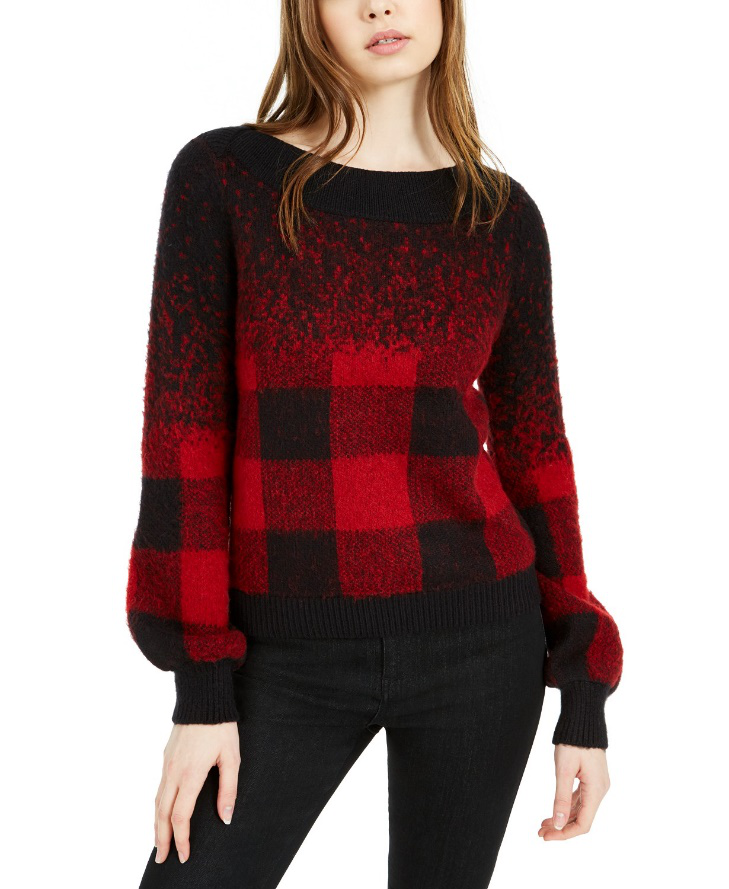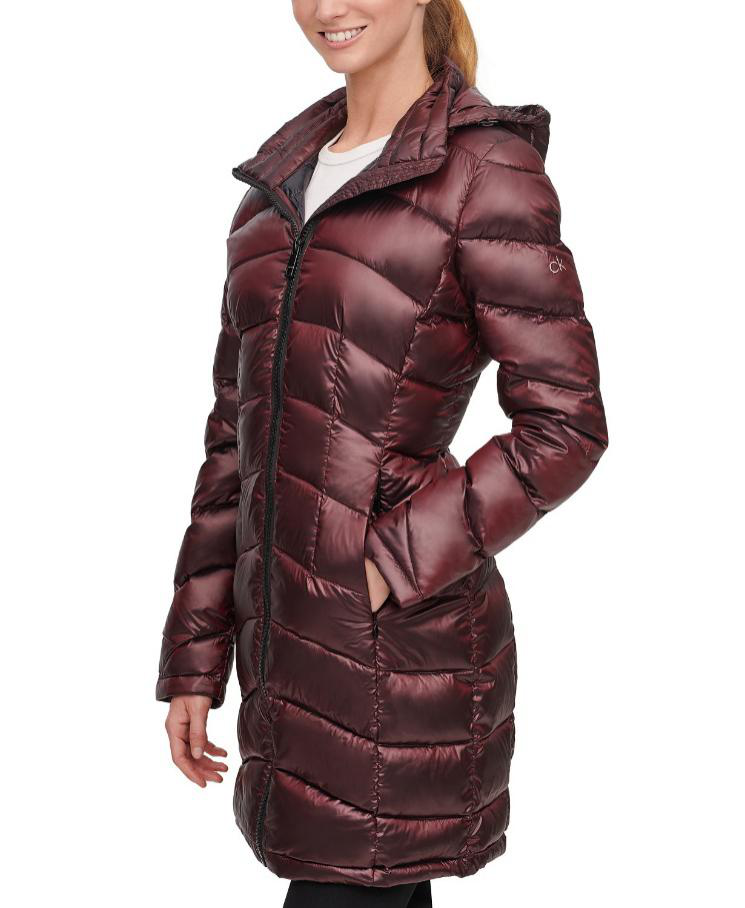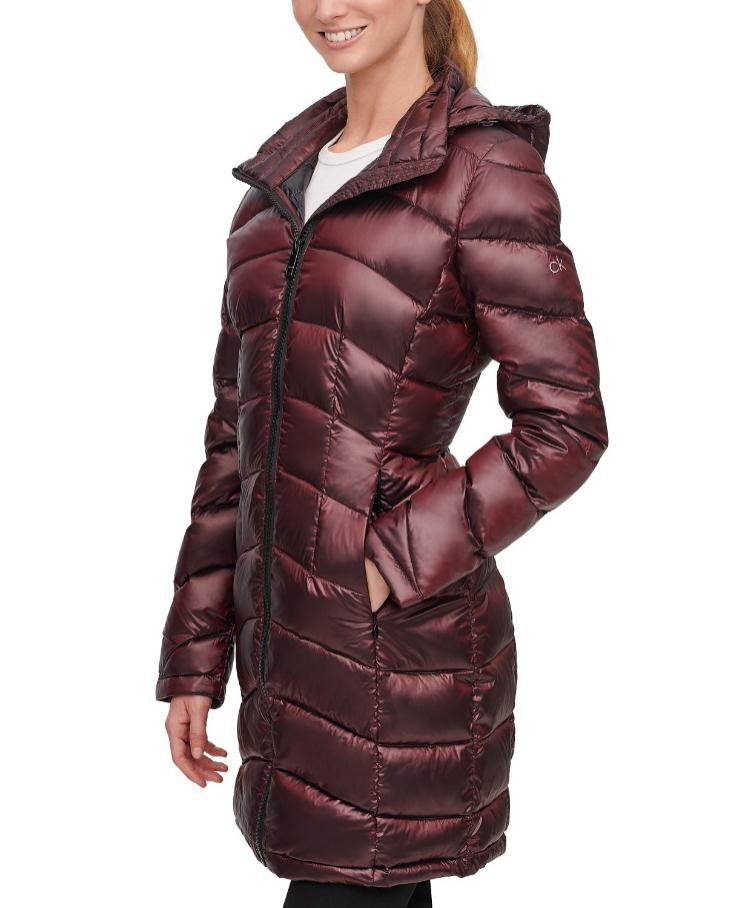 Buffalo Check Pullover Sweater, Created for Macy's Shine Hooded Packable Down Puffer Coat, Created for Macy's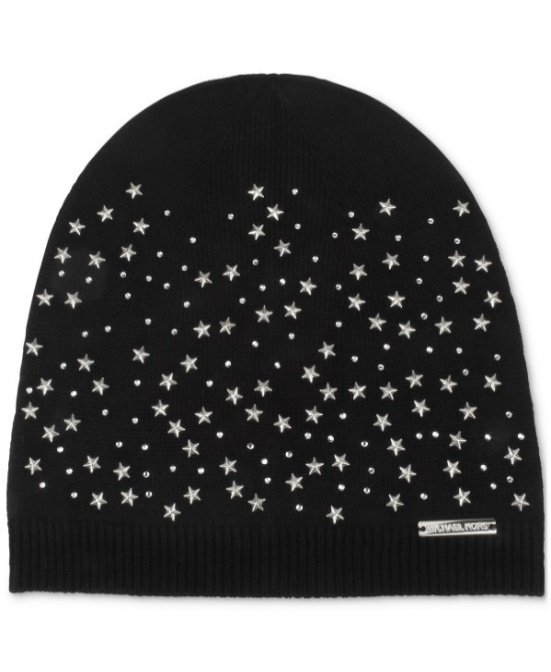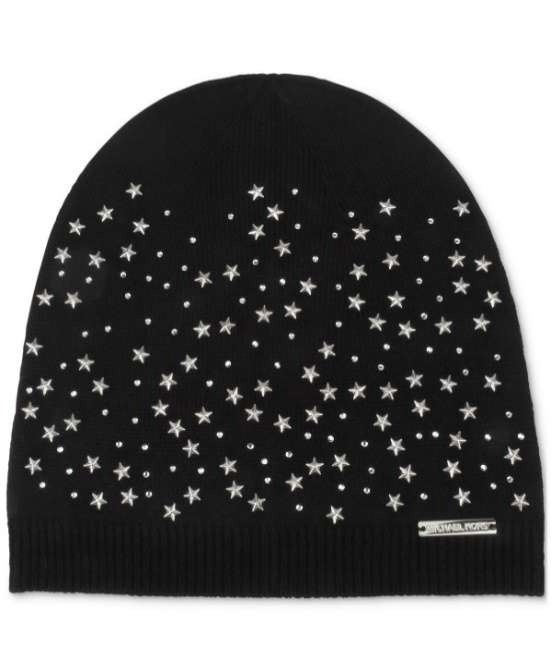 Be lovely in the luxurious color of wine red down puffer coat with a bright red check pullover sweater underneath Macy's. Shine bright like the stars of the night with matching star-embellished beanies from Michael Kors.
Doesn't the color of the down jacket look unique and wearable even to a formal event? Don't compromise your style just because of the weather! It's time to express yourself with the coolest and cutest clothing pieces for winter!
Using simple accessories like a cute pair of earrings and layered necklaces will help complement your outfit.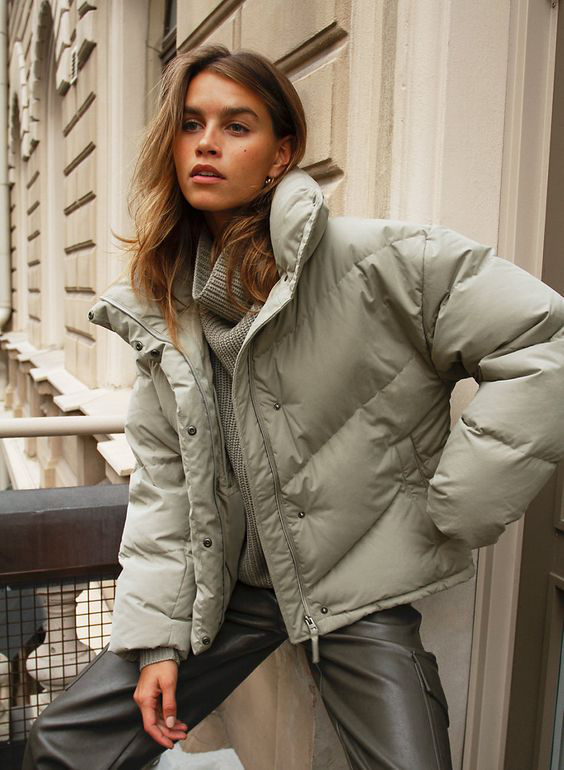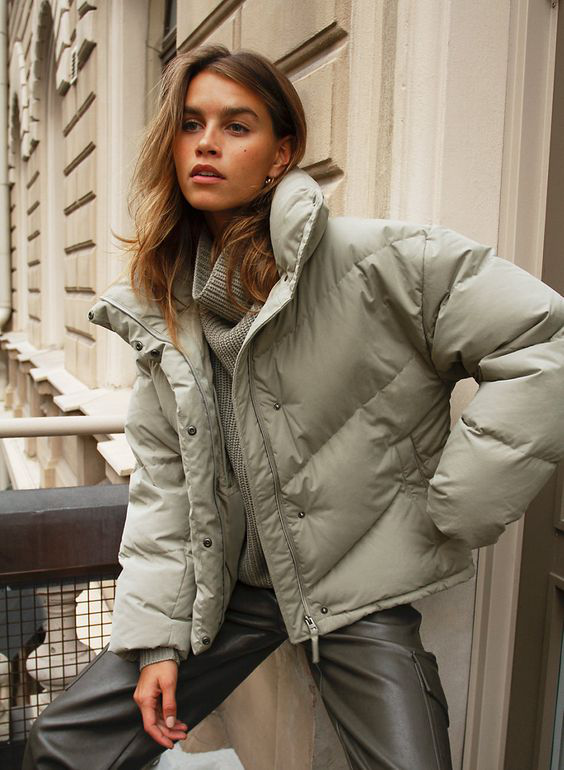 There are down jackets with stylish touches like fur linings, pockets, and forms. Always be on the lookout for the trendiest winter jacket! Looking up style inspirations from this blog or even Pinterest will help you transform your wardrobe into the one you want to show the world!
In accessorizing your down jackets and sweaters, it's essential to ensure that the jewelries, belts, hats, and your shoes complement the dominant color of your outfit. If you're wearing a pastel green down jacket, you can match it with accessories of similar shades of green or colors like blue and yellow.

Investing in a high-quality down jacket can initially hurt your pockets, but looking and feeling good comes at a cost. You'll reap off the benefits during fall and winter, and you can keep using your jacket for a long time too! Down jackets can last you for many years if you take great care of them. Wearing a red sweater plus a down jacket is an everyday look, but finding jackets and sweaters with cool or edgy designs will help you look outstanding among the rest