Leather jackets often make people feel too imposing and difficult to wear, but as long as you choose the basic black, it will become very easy to wear. This is also one of the charms of black leather jackets. Whether you want to go wild or cute, just a black leather jacket can satisfy your hope. And it is also very suitable for wearing fashionable lady style!
Black leather jackets are one of the jackets that are loved by many women regardless of age! Don't know how to wear the popular outfits this year? The editor selected 9 styles of wearing black leather jackets and introduced them to everyone.
Black leather jacket + dress
Wearing a gentle dress with a black leather jacket, the overall feeling is not too strong, exuding a mature feminine charm. Even with a high-necked dress, as long as the hair is tied up, not only can the face look refreshed, but also the overall style will be more balanced!
The matching of patterned dresses and black leather jackets will not give people too sweet feeling. It is recommended to choose fur jackets to create a feminine feel, and fur jackets are not only warm, but also good in all kinds of wear!
②Black leather jacket + black and white striped T-shirt + gauze skirt
A black leather jacket, black and white striped T-shirt, and gauze skirt are used to match cuttie style. The monotonous black and white striped T-shirt is paired with a fluffy and full-weight gauze skirt, creating a lovely girly feel! Wearing a black leather jacket with black stripes on the top makes it look more unified. The fluffy skirt is also very suitable for this style. After putting on a black leather jacket, the outfit is completed.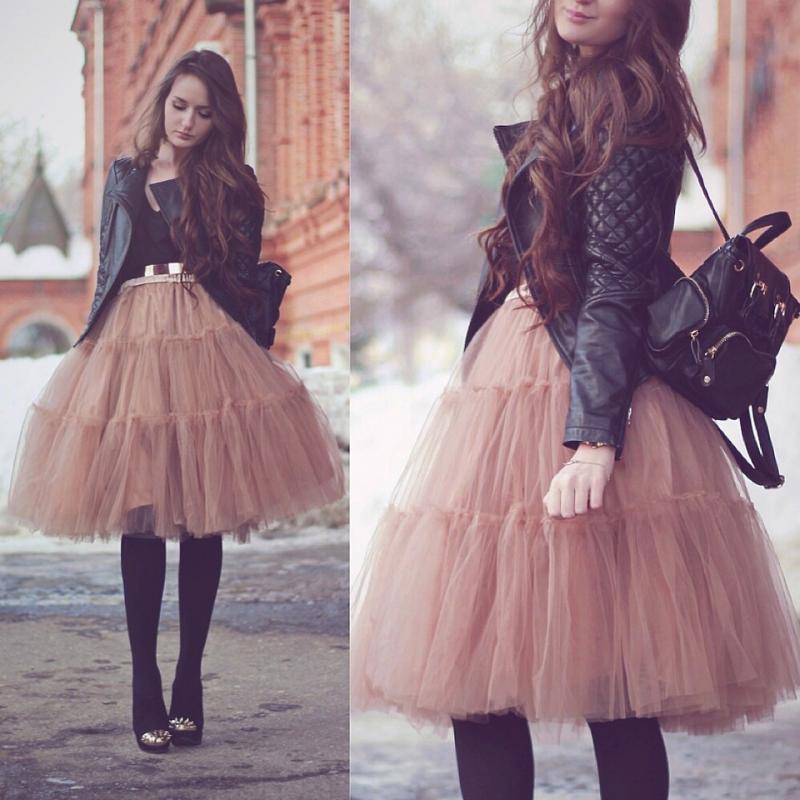 ③Black leather jacket + short dress + casual shoes
The black plain short dress is paired with casual shoes of the same color to create a natural and casual girly style. Wear it with a black leather jacket to make the overall look more balanced. You can also make your figure look slimmer by using a black leather jacket.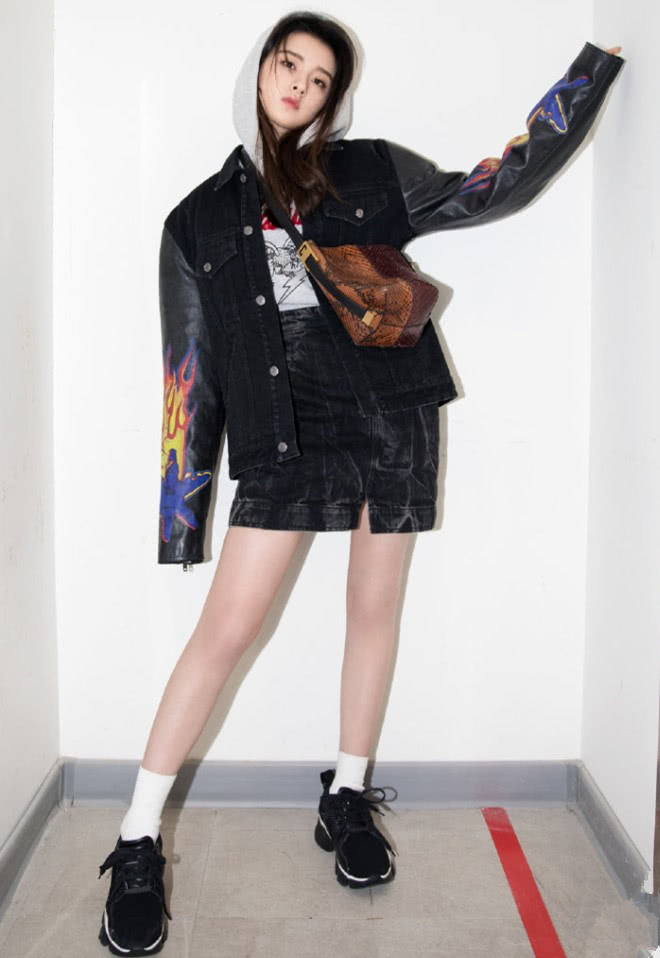 ④Long skirt
The cool and wild black leather jacket is matched with the light skirt to show a mature femininity. The length is about a long skirt with an ankle faintly visible.
Tie the top into the skirt to make the clothes on the upper body look close to the body, and you can create a good visual effect! The black leather jacket is even more eye-catching with bright colors. If you use the color of mustard yellow as a match, you can create a contrast color that is casual and yet elegant!