The coronavirus has created havoc in the entire world since 2019. The virus has been named COVID-19.   As it goes on spreading in all regions of the world and none of the countries could be able to avoid its impact on their soils.
The Centre of Disease Control & Prevention of World Health Organization (WHO), based on worldwide studies, carried out by many health institutions, have earmarked that the coughing or sneezing or in conversation individual without mouth & nose covering, can spray his microdroplets up to the distance of eight feet. So, under such circumstances, chances of virus dispersion in the environment will be high.
WHO has issued guidelines from time to time in routine daily life besides maintaining social distancing? These guidelines include wearing of face mask while
Visiting crowded streets, markets, worship places
Entertaining unknown guests, friends, relatives, strangers, etc
Roaming in the area suspected of hosting corona patients
Where social distancing is not possible to maintain.
Since then, keeping in view the enormous requirement of world markets, a number of face mask brands had been introduced the world over, either by companies already engaged in such types of businesses or by a handful of newly evolved companies in various countries.
As a result, a large variety of face masks were launched by many internationally recognized brands.
The branded mask available in the global markets by companies have their own design & fabrication parameters which is based on their own in-house research to provide comfort and safety to its users cost-effectively.
A good mask is generally one that helps in slowing down the spread of COVID-19 and its most transmissible variant that is circulating around the globe these days. It also complies with the guidelines issued by WHO. Further qualities of a good mask are:
Cover both nose and mouth completely.
Soft & comfortable.
User friendly.
Is reusable /washable.
Cost-effective.
Poses no threat to the breathing of user both in slow as well as in fast motion during window shopping or buying groceries.
The weave should be tight enough to prevent entering any virus into the body.
The brands, I like are as follow:
1 – American Eagle Active Knit Mask
The jersey knitting face mask has a pocket for a removable filter and is made of two layers of fabric providing a cushion for easy breathing.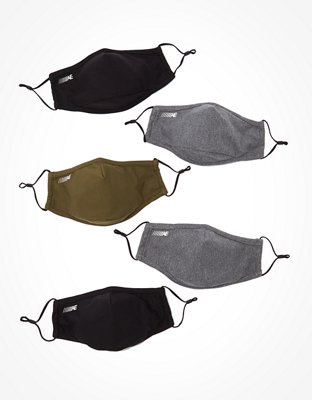 2 – Kitsch Cotton Face Mask
The mask is very soft, comfortable & certainly on-trend. It is made up of 100% cotton.
3 – Everlane Face Mask
The mask is easy to wear and represents the company's experience and expertise in fabrication. It is available in solid & striped options in different colors.e., yellow, blue, and Gray color.
4 – Levi's Bandana Reusable & Reversible Print Face Mask
These types of masks are very popular among people of the globe and are attractive due to being reusable with both print and solid sides as per the requirement of the occasion.
5 – Aerie Reusable Face Mask
It is a water-resistant mask with antimicrobial finish properties to block bacterial growth.
6 – Vera Bradley Non-Medical Face Mask
It's very soft and comfortable with space for a disposable filter. It has users friendly mode.
7 – DS Health Products China
The face mask produced by Chinese companies has multiple styles, good adaptability, and fine material are designed for people of various faces of different ages in the world. The products manufactured are compliant with international quality standards and have nice finishing.
The masks are soft, non-woven material, ultrasonic welding, multilayers with ear loops, comfortable anti-virus breath, hygienic, safe & convenient in use along with cost economy in prices.
The company has products which had been well received by the international community. The Face Mask section of the company produces the following products.
Surgical face mask
Medical face mask
N95 & N99 mask
P1, P2 masks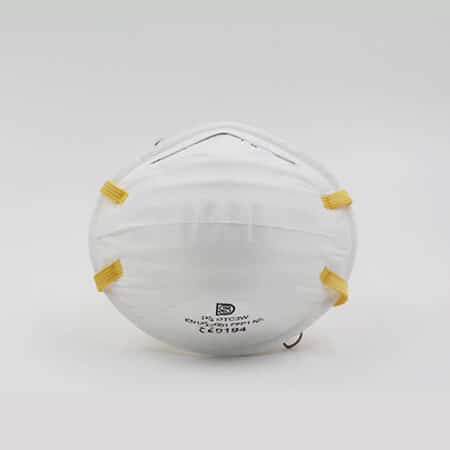 The purpose of a face mask is to curtail the aerosol type of emission from the nose & mouth of disease-affected individuals on one hand while saving the healthy human from the virus transmission on the other hand.
The face mask is prepared & sold by various brands keeping in view the needs of worldwide communities like health workers, common people, high-value clients, or for ceremonial use.
One should wear Masks, irrespective of the brand, not for the safety of himself/herself but also for others. This prevailing situation of Pandemic is temporary and by observing different safety protocols like wearing masks, whatever brand u like, we can come out of this situation.
But remember to wear masks, stay safe and secure.