Summers bring with them a lot of things on their arrival. With the arrival of summer, the Necklines also start to vary. And so for each and every one of those necklines you need to have a bra to match it whether it be off shoulders or backless tops. So Today We present to you a wonderful guide on which Bra you should wear under deep necklines.
Push Up Bra
For all of those who want their bra to stay hidden and also wish to have a deep plunging bra that goes extremely well with their outfit – A push-up bra is an option. Push up bra can be your first choice whenever you have to attend any occasion. It is always fun to wear this with deep necklines.  This type of bra has a wrap front that plunges deep. Now that if you wear any normal bra without pushups what happens is that the front easily glides between your bust and can cover up your breasts. But on the other hand, if you choose to wear a push-up bra it can help you show off a little extra volume. Trust me you would love the final outcome.  Just as you decide to dress your hair every day you can also choose how to shape and decorate your breasts. And if you want to go for a  full, cleavage-bearing look then you should definitely go with a push-up bra. Besides this, you can also choose to wear a deep-front bra which is seen as an alternative to push-up bras which are specifically made for very deep-front dresses and tops.
Camisole Bra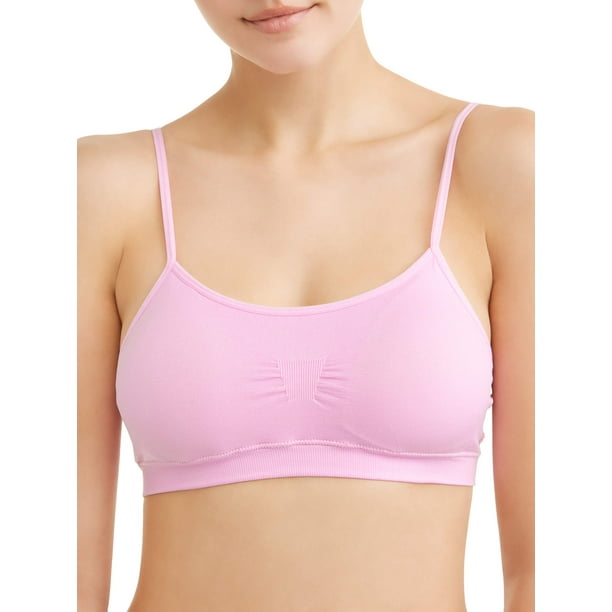 Camisole bras have emerged as the favorite option for wearing underneath a deep neckline.  Millions of women often choose to cover up their bra or breasts by wearing a  simple tank top over it. Alternatively many choose to wear a camisole that has a built-in shelf bra in place of a bra entirely. All those looking for a stylish way to cover up can go with a lace camisole bra. This type of bra has a high neck that makes it look extremely wonderful.
High Neck Bra
A high neck bra along with decorative front bras have become a trend in the present day. We can easily find many of these as the trend trickles through the lingerie and fashion industries. High neck bras can be said to be the basic bra that has a detachable, decorative element. Basically, these bras are those typical bras that have a lace overlay on their front. Most of the time it appears to be like a  camisole peeking out. There are various types of simple and complex  High neck bras found in the market. Because of the reason that many women like to show off the front panel of the bra, these bras are made stylish and may have designs in those parts. The best thing one can do to own the best bra to wear under deep necklines is to give high-neck bras a chance and try them out. It will surely enhance your wardrobe.
Bandeau Bra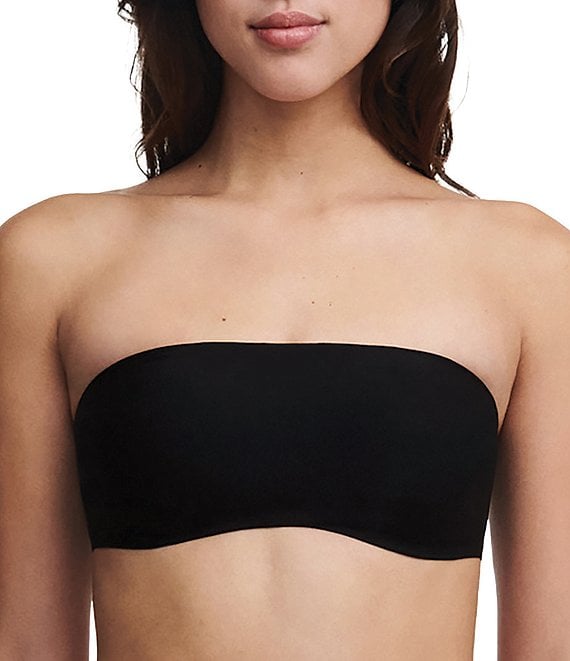 Bandeau bras are usually very simple and stretchy and have the shape of a tube that goes well around the body. Many bandeau bras may also go over the head but still stay in place because of their excellent elastic stretch. The front part of the bra covers the bust and is usually seen straight across the shape. These bras serve as a great choice for all those who wish to cover up the v-neck which may become a little too deep when it comes to comfort.  A bright color bandeau with a pretty lace is highly attractive and much demanded. Other suggestions can be to go with a smooth bra which may be of some t-shirt-like material as it may look similar to a tube top. Bandeau bras are always a great option to be worn under deep necklines also many women prefer to wear this type of bra in place of wearing an entire camisole which lets you cover just the front and sides of a bra.
Lace Bralettes
Bralettes can be said to be the bra of modern days as these bras are highly in demand all across the world.  Most women prefer wearing a lace bralette bra as an alternative to wearing any molded bra. To wear this in place of a camisole is also seen to be a better option. Some of these come with pretty lace edges and sometimes with a  higher front or maybe a bit wide with its side coverage. These bras are very beautiful and always a better choice than any basic bra one may choose.
So here we presented to you a list of the top 5 types of bras that can be worn under deep necklines. All of these are very beautiful and so are much better options than any basic bra that always peeks out of your outfit to say Hello!