A woman's wardrobe has one less piece of clothing. We all know the truth. However, sometimes the dressing fee is not that much. At this time, how to "buy smart" becomes a very important thing. In the choice of coat, I would suggest that you start with all-match styles. The five jackets recommended below are the classic styles that every girl's wardrobe must have. You are not afraid of going out of fashion no matter how you wear them!
Leather jacket
Wear that leather jacket when you need momentum! Whether it is a sweet dress or a simple plain dress, after putting on a leather jacket, people will be impressed with your outfit. The classic is unbeaten and will never go out of fashion. This is why some people will spend money on real leather jackets.
Denim jacket
Every few years, denim jackets will return to the street in different forms. All styles such as oversize, nostalgia, and embroidery have been used. They come with a sense of unrestrained chic, and they can be easily integrated into various styles of collocations for you to wear. There will be a sense of youthful age.
Trench coat
A khaki trench coat exudes British fashion charm, especially in the spring and autumn seasons with large temperature differences. You will definitely find that there are more figures of girls in trench coats on the street, and there is a classic and elegant femininity hidden in every gesture. With the flowing clothes when walking, anyone would look back at her.
Suit jacket
Since a lot of plaid suit jackets appeared in the street shooting of Fashion Week in a certain year, girls all over the world suddenly understood the charm of this micro formal jacket. Combining the imposing, European, and American styles, it is not restricted by the seasons besides modifying the figure. Spending money to buy a suit jacket that sets off your figure is enough to save many years of dressing costs.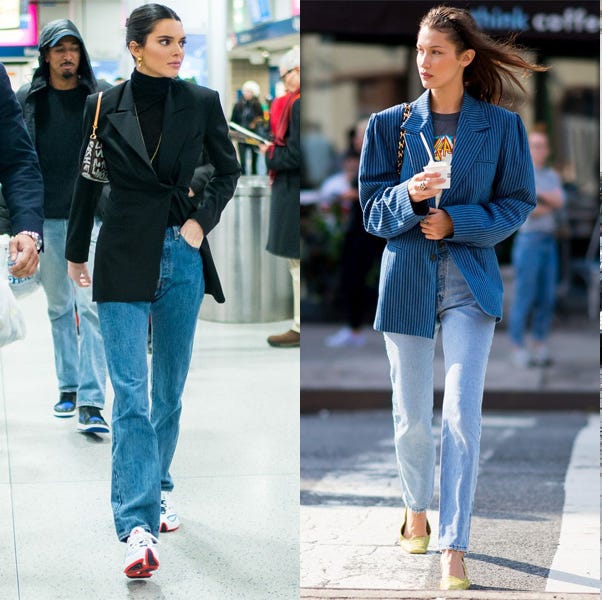 Knitted coat
When the temperature difference between day and night is large, especially when the weather is uncertain, hot or cold, and when the season changes, the knitted jacket can help you solve the confusion of dressing. With the gentle temperament of tweed, girls wearing knitted jackets will make people want to hug it tightly and take good care of it. The slightly fluffy material can blur the real body shape and wear a sweet slender feeling. The selection of styles can start from the plain style of the basic color.