Have you heard of a skater skirt but have absolutely no idea what it is? Then you're in the right place! The skater is a high-waisted skirt that flares towards the bottom forming the outline of an inverted corolla. This particular shape might suggest that it is not suitable for those with slightly more abundant hips, however, thanks to the very tight waist, it still creates a proportion that enhances all types of body. The only thing to consider is your height: the shape of the skater skirt tends to slightly lower the figure, so if you are not very tall, it is better to wear it with a pair of shoes with heels.
In recent years it has become a real must-have item to have in the wardrobe and we have found it declined in many lengths, fabrics, and patterns both in the winter collections and in those proposed for the warm season. The skater skirt is a skirt that can be combined in many ways and is suitable for all occasions: with the right accessories, it can be a suitable garment for an important evening or worn every day, even for the office.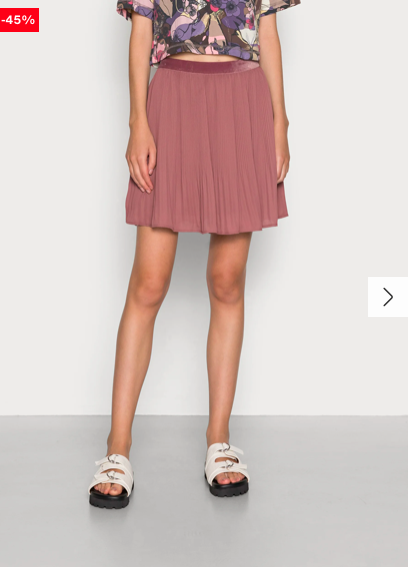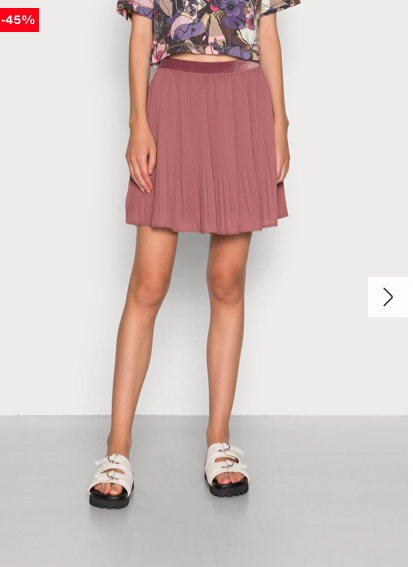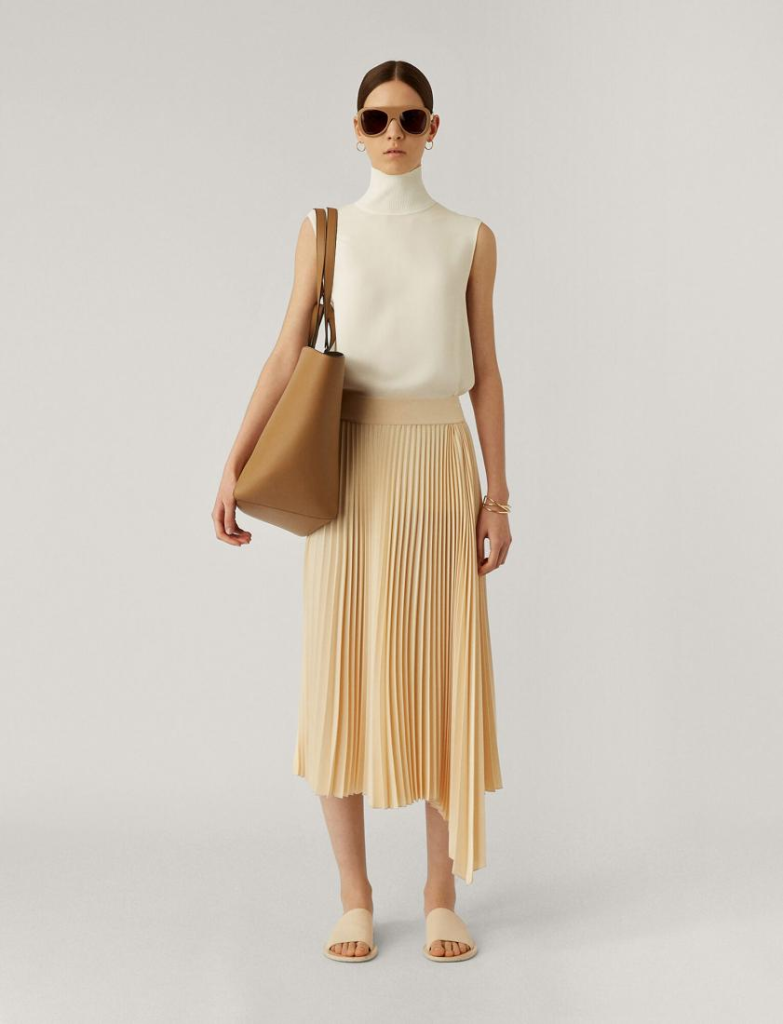 The skater skirt has certainly been brought into vogue by the street style that has long ago elected it as one of the most versatile skirts for creating the most diverse outfits. For a rock style look it is perfect with a leather jacket and biker ankle boots, for the colder days it can be worn with a pair of heavy tights or Parisian boots or with cuissardes boots, completing the look with a medium-length coat and scarf to the neck. During the summer months, the skater skirt goes well with the crop top, as it highlights the waistline well, and on the feet a pair of high sandals if you have an important dinner or sneakers, slippers, or low sandals for the day.
Skater skirt, ideas to wear it with style: short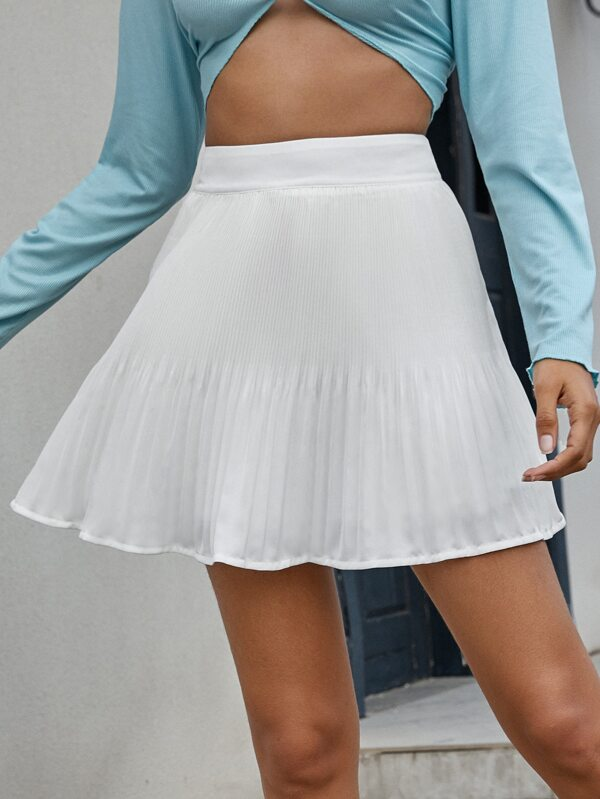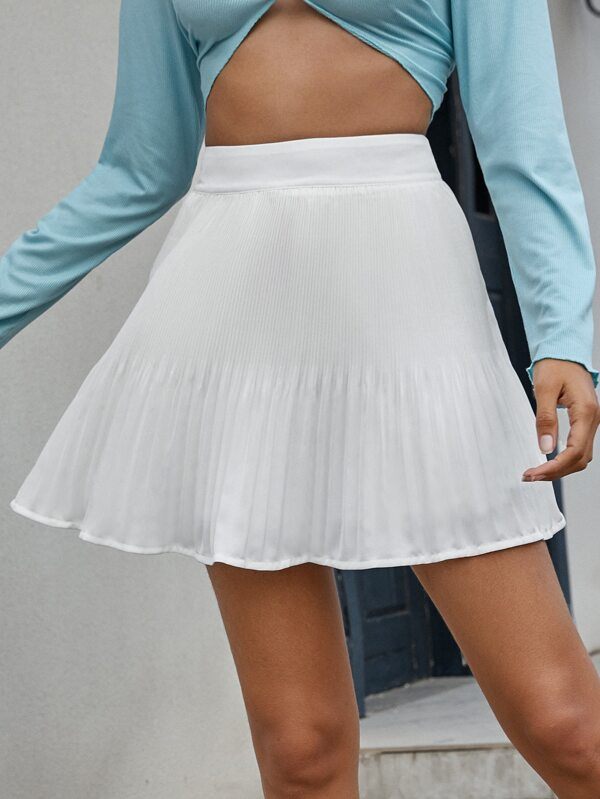 Definitely for teenagers or for those with perfect legs. To be worn with sweatshirts and sneakers for a more casual look or with shirts and pullovers for an old-school effect. In this case, the skirt is better to choose it in solid color in shades of blue or black, or in a tweed or Prince of Wales version, which always gives a very classy touch. On the feet, amphibians, ankle boots, or Chelsea boots.
Skater skirt, ideas to wear it with style: midi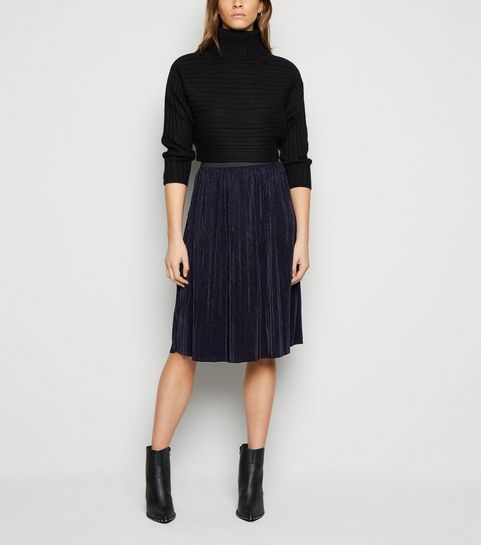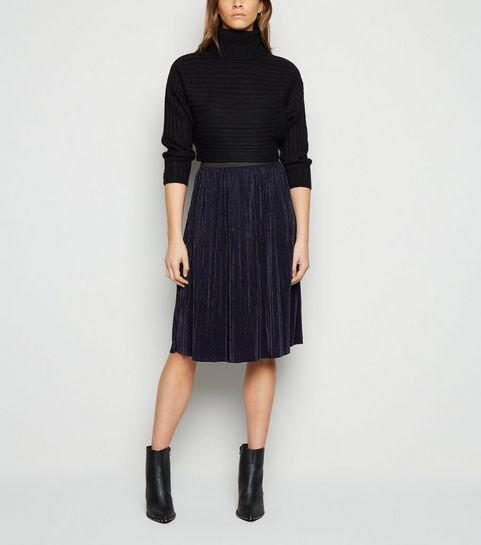 I like it midi because it adapts well to many different types of body. If worn at a high waist then, it elongates the figure and breaks it in the right way, especially in the case of hourglass physicists. In autumn-winter, you can complete it with an oversized knitted pullover, or with a nice unstructured coat. With the summer, on the other hand, green light for the garments in the figure, then with crop tops or sweaters that leave the waistline uncovered.
Skater skirt, ideas to wear it with style: long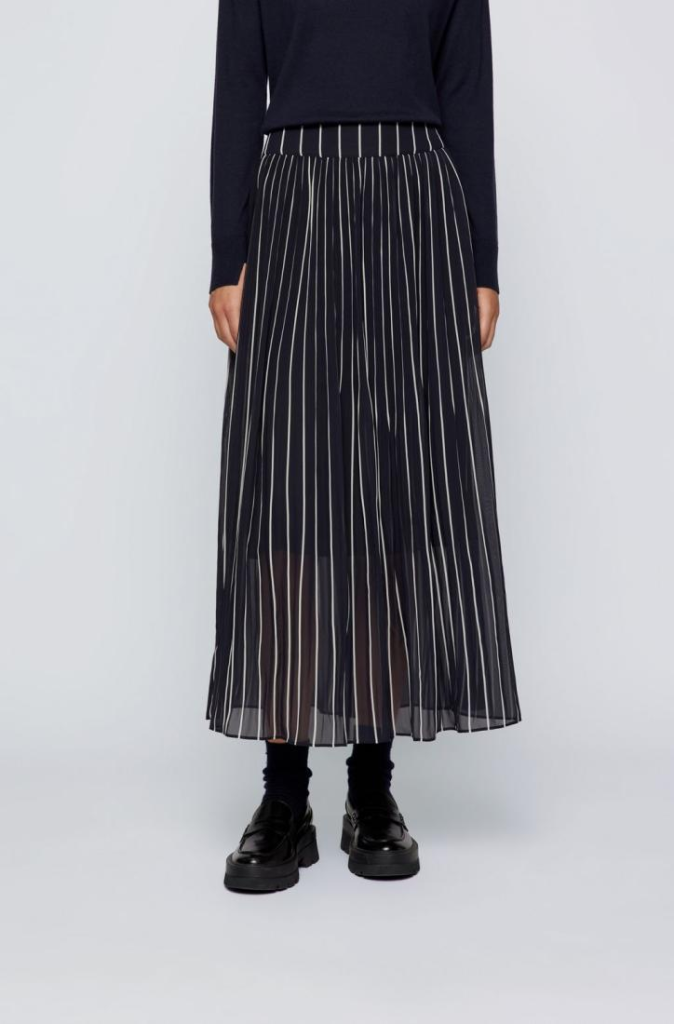 The long pleated skirt is super if worn in a casual version, in order to play it down. So combine it with cotton sweatshirts, even with hoods, sneakers, and flat shoes. In the summer, however, the green light for sandals, even with bare feet. They will be perfect. As for the color, depending on the season, prefer it clear, in shades of gray, beige, pink, or metal for spring-summer. Dark, then blue, forest green, burgundy, or brown for the cold months.
The pleated skirt has now become a wardrobe must. It is a garment that can be declined in all colors, patterns, heaviness, which can really be combined in a thousand different ways and in all seasons. Don't miss one!