If in the early 2000s, and even late 2010s phone cases had a single function of protecting your phone from dust and water, nowadays, they have more than one job. The modern mobile phone cases are meant to emphasize your personality, showing your inner self to the world. Of course, a good-quality case is a must-have for everyone, but the real fashionistas won't miss a chance to use them as an accessory. So, what about these oil painting mobile phone cases? Don't they look very artistic? Pick the one, or more, of your choice, and take your style to the next level.
A spring-ready phone case with three gorgeous oil painted daisies is going to be a great addition to your look. Light blue, yellow, and white colors are going to fit your gentle casual look, while a drop-resistant silicone case protects your phone from a young spring rain.
If you aren't a fan of floral motives on your clothes and accessories, maybe you will like the next phone case. It features abstract, chunky bubblegum pink and turquoise green oil strokes. Fit your manicure of the day to this vivid mobile phone case. This little detail will accomplish your look.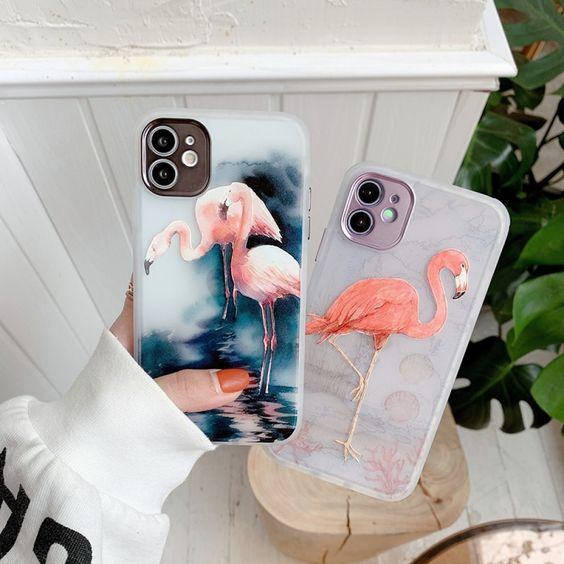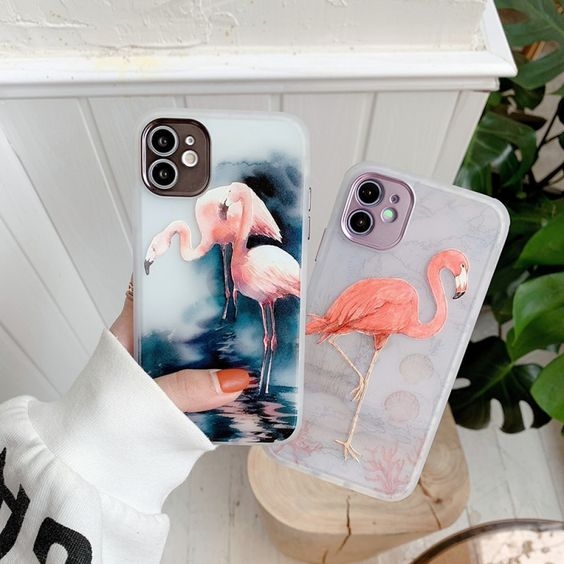 Did you know that flamingo gets their beautiful pink color from beta carotene, which is found in tiny shrimps, that they consume daily? These two oi paint phone cases aren't colored with the same pink pigment, in fact, these graceful birds are simply printed on silicone cases, yet this doesn't make them less breathtaking.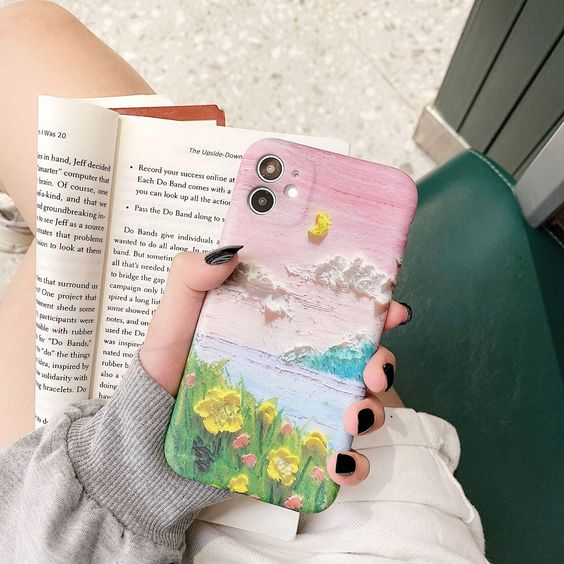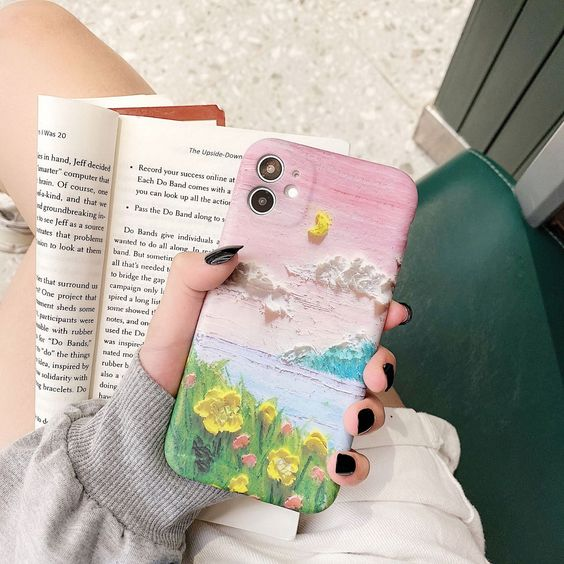 Rest your tired eyes on this stunning phone case, which is decorated with a picturesque landscape. A picture of a distant mountain, fluffy white clouds, and a green meadow with yellow dandelions are exactly what every dreamer wants to see on their phone case.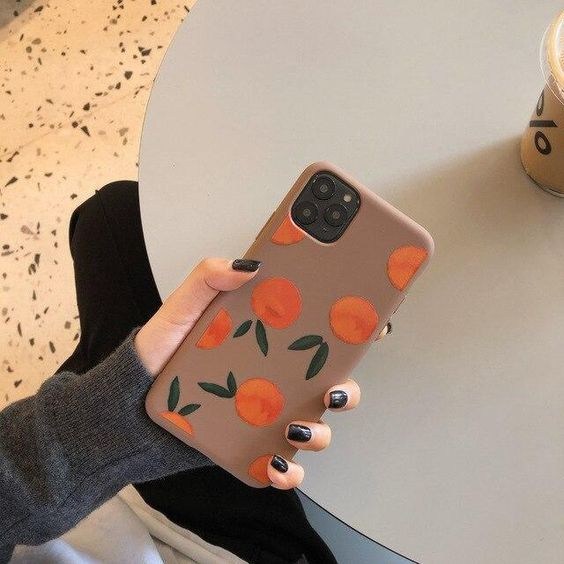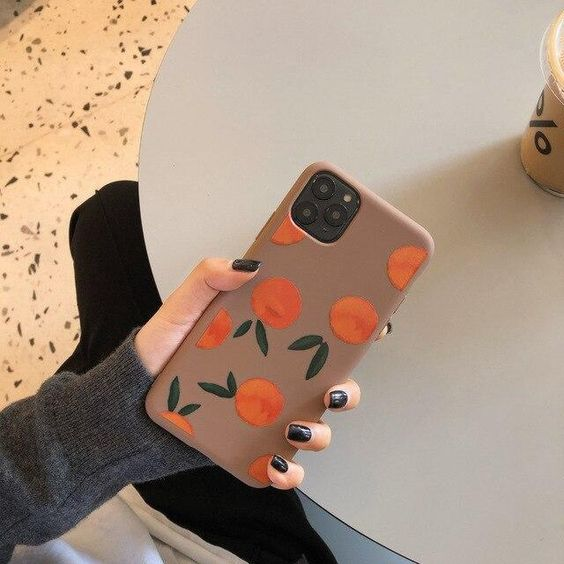 Sometimes a few delicious oranges are everything you need, especially if orange is your favorite color. This phone case is definitely meant to boost up your mood in winter when the weather is less than promising, and you still need some motivation to keep up with your daily routine.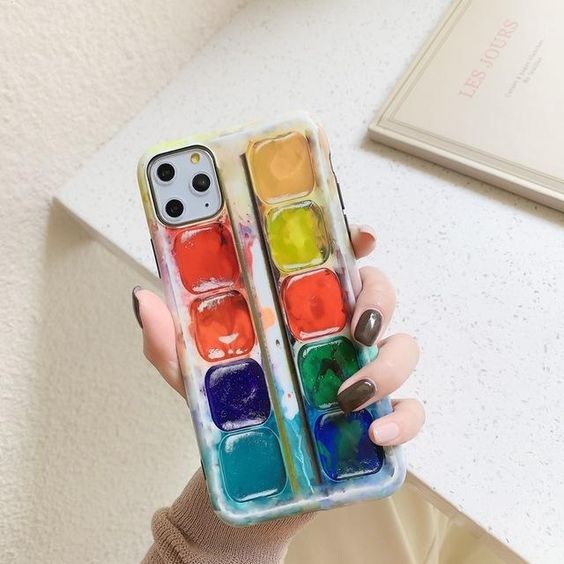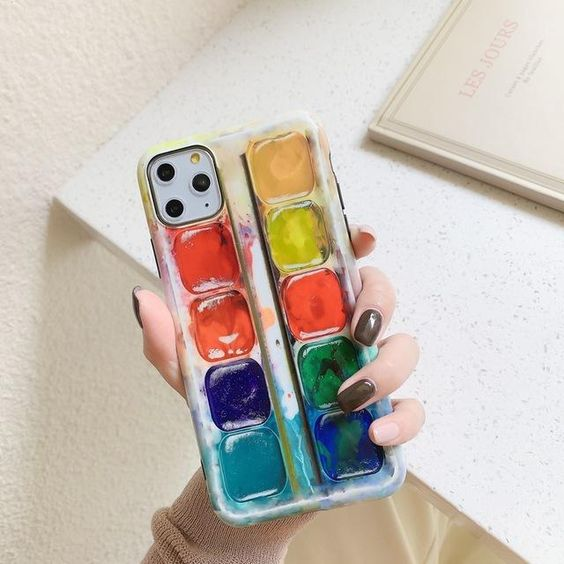 What about some actual oil paints on your phone? This mobile phone case will reveal your artistic soul, allowing you to demonstrate to the world your uniqueness. And you won't believe how realistic this paint design looks in real life! People around you including yourself, won't be able to look away from this beauty.