Leather has an inherent charm that has drawn fashion fans in for years. Its classic style and edgy sophistication make it a versatile option for bringing a dash of mystery to any ensemble. But perfecting the art of wearing leather correctly calls for dexterity and an understanding of how to strike the ideal chord between audacity and grace. This guide will give you useful advice on how to wear leather items to make a striking and lasting impression, whether you're wearing a leather jacket, skirt, pants, or accessories. Let's explore the world of leather with poise and confidence while maintaining your individual style, from daytime stylish to nighttime magnificence.
1. Invest in Quality
The best leather is the highest quality. Invest in quality leather items that will last for a long time and look wonderful. In addition to feeling sumptuous, high-quality leather also drapes better and keeps its shape after years of use.
Choose genuine leather or premium synthetic leather that closely resembles the feel and appearance of the real thing. These accessories will add flair to your ensembles and leave a lasting impact.
BLANKNYC
2. Start with a Statement Jacket
A leather jacket is the quintessential representation of a cool, carefree style. It may drastically change the way you look and give even the most basic outfit a bit of edge.
Advice For a traditional and timeless look, wear a black leather jacket with a white T-shirt, slim jeans, and ankle boots. Rugged leather and simple essentials juxtapose intriguingly, creating a striking contrast.
3. Embrace Leather Skirts
Depending on the situation, leather skirts are a versatile option that may be dressed up or down. Leather skirts give your outfit a hint of refinement and sexuality. They go well with pencil skirts and A-line styles.
Advice For an ensemble acceptable for the office, select a knee-length leather pencil skirt and team it with a silk shirt. For a sophisticated look, add pointed-toe shoes and bold jewelry.
FAUX LEATHER SKIRT WITH POCKETS
4. Opt for Leather Pants
A daring outfit choice that communicates attitude and confidence is leather pants. They may be highly flexible, flitting between daytime casual and nighttime glam with ease.
Advice For a warm yet stylish outfit, pair black leather leggings with an oversized knit sweater and ankle boots. To finish the look, add a wide-brimmed hat and a crossbody bag.
5. Mix and Match Textures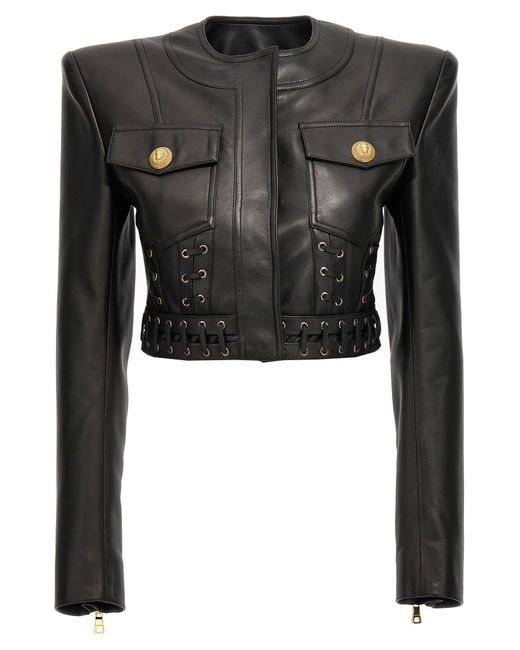 The rich texture of leather contrasts wonderfully with other textiles. To create an outfit with depth and character, combine leather items with softer materials like silk, lace, or knit.
For a hint of femininity, wear a leather skirt with a sheer blouse. Your outfit gains interest from the juxtaposition of the delicate cloth and the polished leather.
Balmain
Women's Black Lace-up Cropped Blazer
6. Create Contrast with Neutrals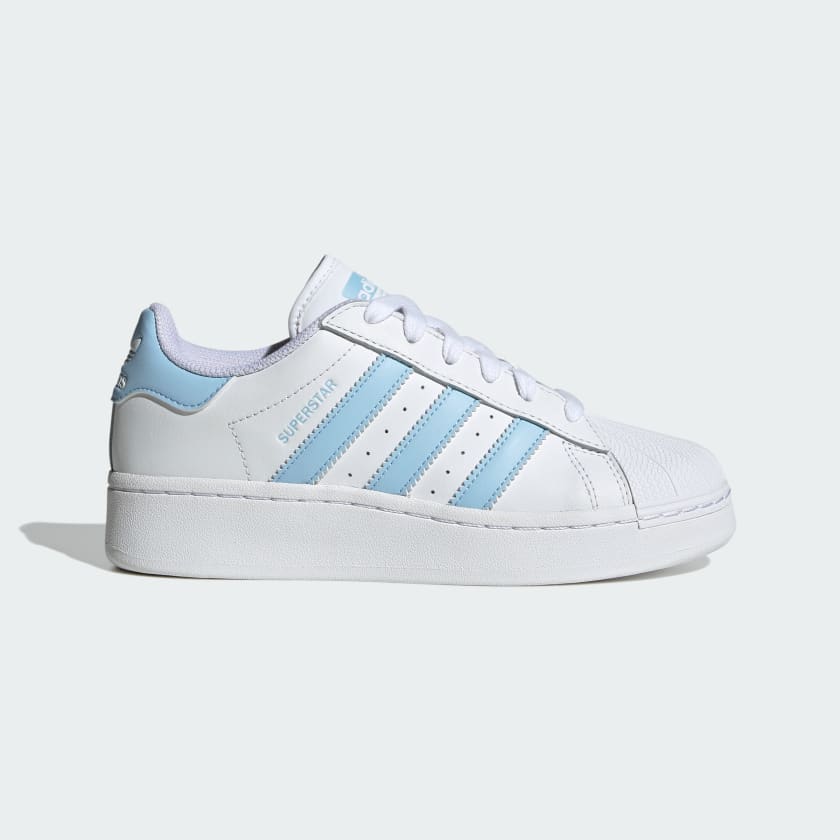 To achieve a cohesive appearance, balance the aggressiveness of leather with neutral tones. White, beige, and gray neutrals offer a chic backdrop for leather accessories to flourish.
Advice For a relaxed yet put-together midday style, pair a leather jacket with a white T-shirt, gray tailored pants, and white sneakers.
7. Be Intention with your Accessories
The secret to completing your leather-inspired style is accessories. Your attire can be improved and given a personality boost with the addition of a statement belt, striking earrings, or a stylish handbag.
Advice Wear a tucked-in blouse with leather slacks and a striking belt. For a sophisticated look, add heeled ankle boots and a structured handbag.
Elongated Curved Hobo Bag – White
When it comes to women's leather apparel, the proper accessories may transform your look and leave a lasting impression. Here are some suggestions for bold-looking accessories that go with your leather outfit:
Statement Belt: A wide or ornate belt can draw attention to your waist and give your leather clothing a tough edge.
Chunky Jewelry: To contrast the sleekness of leather, choose big, chunky jewelry such as striking necklaces or enormous cuffs.
Studded Accessories: To play up the rock-inspired atmosphere of leather clothes, choose studded belts, cuffs, or earrings.
Ankle Boots: To further the edgy look, wear ankle boots with your leather clothing, whether they have heels or not.
Carry a structured handbag that enhances the sophistication of your clothing and gives it a polished finish.
Bold Sunglasses: Choose cat-eye or large sunglasses to give your outfit a dash of glitz and mystique.
Layered Chains: To give your ensemble more texture and dimension, experiment with layering chain necklaces.
If the weather is suitable, leather gloves can be a stylish touch that goes well with the entire leather concept.
Hats: A wide-brimmed hat or a leather cap can provide a fashionable and assured edge to your ensemble.
Minimalist Jewelry: To provide contrast, wear delicate, minimalist jewelry, such as thin bracelets and tiny stud earrings, with leather clothing.
Metallic Accessories: To make a striking contrast with the leather, use metallic accessories like silver or gold.
Clutch with Hardware: For a hint of industrial style, choose a clutch with chains or metal elements.
8. Play with Colors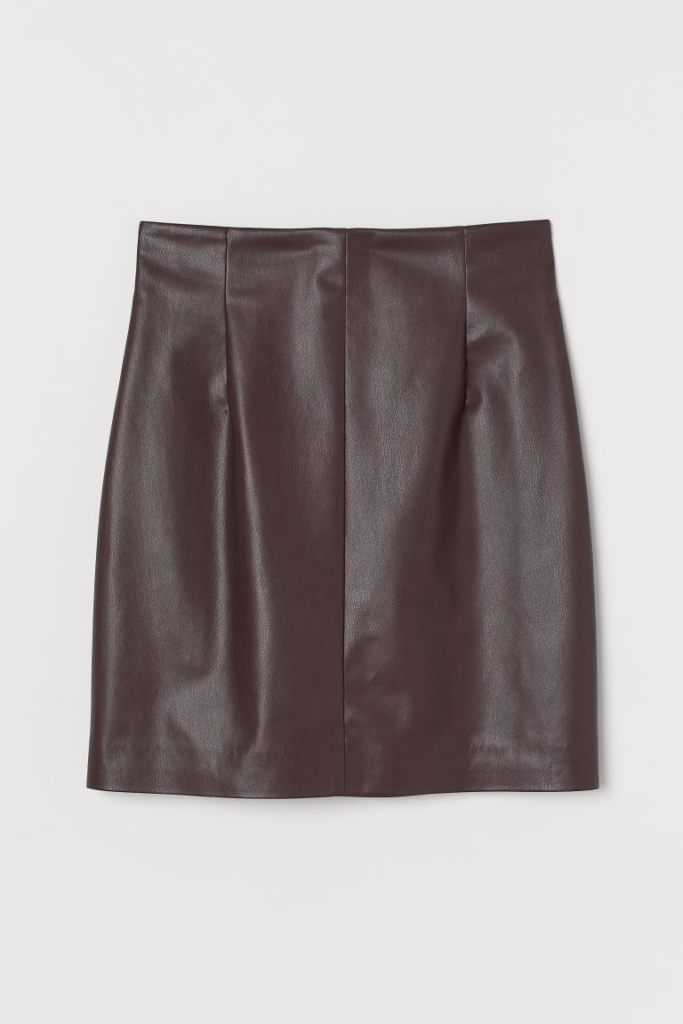 While black is the traditional color for leather, don't be afraid to experiment with various hues. Dark colors like burgundy, navy, or forest green can give your leather goods a distinctive edge.
Advice For a rich and sophisticated look, choose a burgundy leather skirt and mix it with a black turtleneck. Knee-high black boots will finish the look.
9. Layer with Leather
Layering with leather elements can give your outfit depth and aesthetic intrigue. As a layering piece, think about including a leather vest or jacket.
Tip For an outfit that blends rigidity and softness, layer a leather vest over a silk shirt and fitted jeans. A crossbody bag and loafers complete a sophisticated afternoon ensemble.
The art of wearing leather objects with startling sophistication calls for a careful balancing act between aggressiveness and elegance. You may put together looks that are memorable by investing in high-quality clothing, picking the appropriate leather accessories, blending textures, and accessorizing with care. These pointers can help you learn how to master the art of leather elegance, whether you're adding a leather jacket to a casual outfit or going all out with leather pants. So, enter the world of leather with confidence and let your individual flair shine through as you design edgy yet classic clothes.