Every year there comes a new trend, new colors, new designs; and new styles in handbags. But have you ever given a thought to the right style of handbag according to your skin tone? Probably the answer would be No! Yes, there is a way to choose the right style handbag that compliments your skin tone. Usually, we ignore our skin tone while picking up accessories and buy whatever appeals to our eyes.
Keeping a skin tone in mind there are a few styles in handbags that compliment perfectly with every type of skin tone. Today let's throw light upon these handbag styles.
Neutral Colors:
Neutral or nude makeup might go wrong with every skin tone but it is perfect for every skin tone. Investing in neutral color handbags is a great choice as they are forever colors. They were, are, and will remain in trend for ages. Skin tone is no bar for these colors.
Shoulder Bags:
Shoulder Bag is a class in itself. It is suitable for every skin tone, embracing the style; and personality of a person. It is the most comfortable and easy to wear style on daily basis. The long and medium size strap fits well in the arm and makes it comfortable to wear.
Crossbody Bag:
Carrying a bag in your hands for a long day can make you feel tired and uncomfortable at times. Feel free and look adorable with cross-body bags. Put it around your body and forget. You don't need to worry to carry it in your hands, forgetting at someplace, and taking help from others to carry your bag. It is secure and protected on your body. It is easy and convenient to carry.
Top handle Bag:
Look stylish, elegant, and feminine with the adorable and luxurious-looking Top-handle bag. It is both glamorous and graceful. It is perfect to ear for every skin tone and event. Whether you are going for a casual day out or any party event it is the right style to wear. It is available in medium, small and large sizes in numerous colors and styles. . Every lady should buy a Top-handle Bag to add class to her beauty and style.
Tote bag:
Tote Bags are booming high and high among all the handbag styles. It is one of the fashion statement bags that looks unique and eye-appealing. It suits every body type and skin tone. They are perfect for traveling, shopping, and versatile looking. Want to flaunt and slay your personality? This is the best accessory to wear and slay your personality.
Back-pack Bag:
When there is talk about handbags how can someone forget about backpacks? Yes! They have next-level lovers. Every girl is crazy about this style. Nowadays, backpacks are ideal for adults too. They are convenient for traveling, shopping, casual day out, colleges, and offices too. The sophisticated and elegant backpack bags look perfect in every skin tone and give you an elegant and smart look.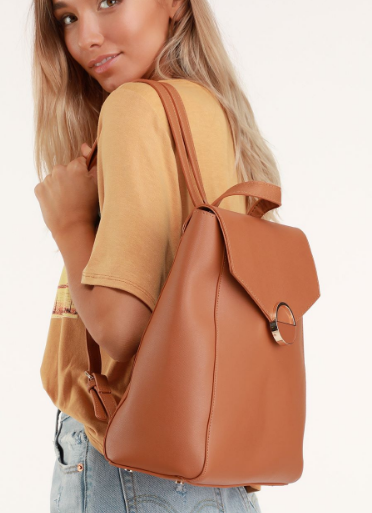 Wrapping up all the above with an overall verdict regarding the perfect style of handbags for every skin tone. The above-mentioned styles are great, feminine, unique, and best for all skin tones. These styles are a must-have and essential accessories for every woman. Do not delay to buy your favorite handbag style.