Trench coats are definitely a staple this season and will continue to be worn during these upcoming cold seasons. Trench coats don`t only keep you warm but also make sure that you`re cozy and stylish.
The color of your trench coat can make or break your outfit. There are a variety of styles, colors and looks a trench coat can have. Just take a look at the online stores offering trench coats, you would even find uniquely-designed trench coats.
1. Chic in Chocolate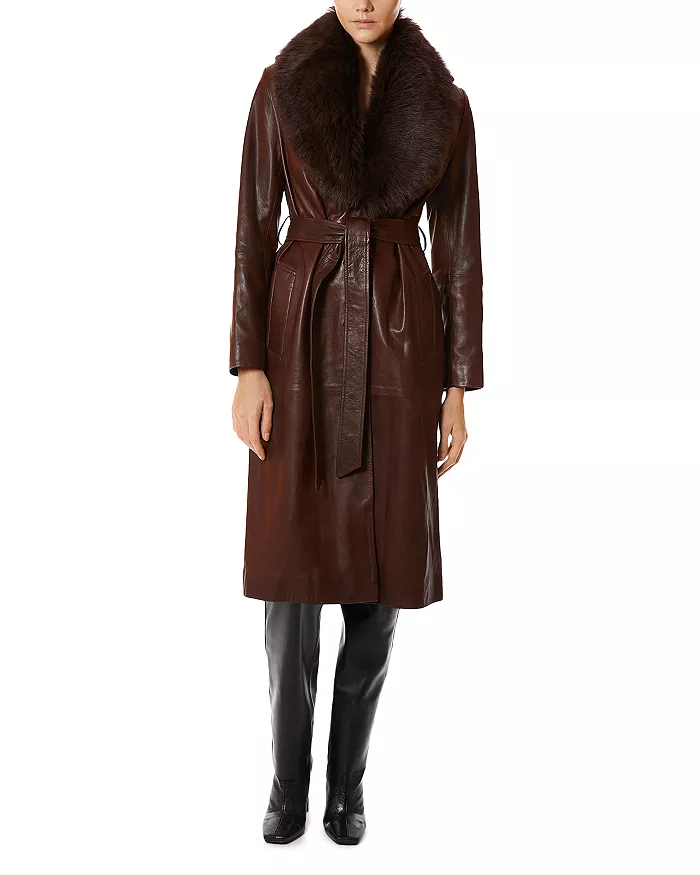 Chocolate brown is probably one the least colors you`d think in getting when buying a new trench coat but chocolate brown is actually a really nice color with its deep and dark brown. This is perfect to pair with a long or knee-high boots. You can choose a trench coat with a chocolate brown color and fur around the neck to keep you warm. This will definitely help you stand out compared to those wearing regular brown trench coats.
2. Mysterious in Olive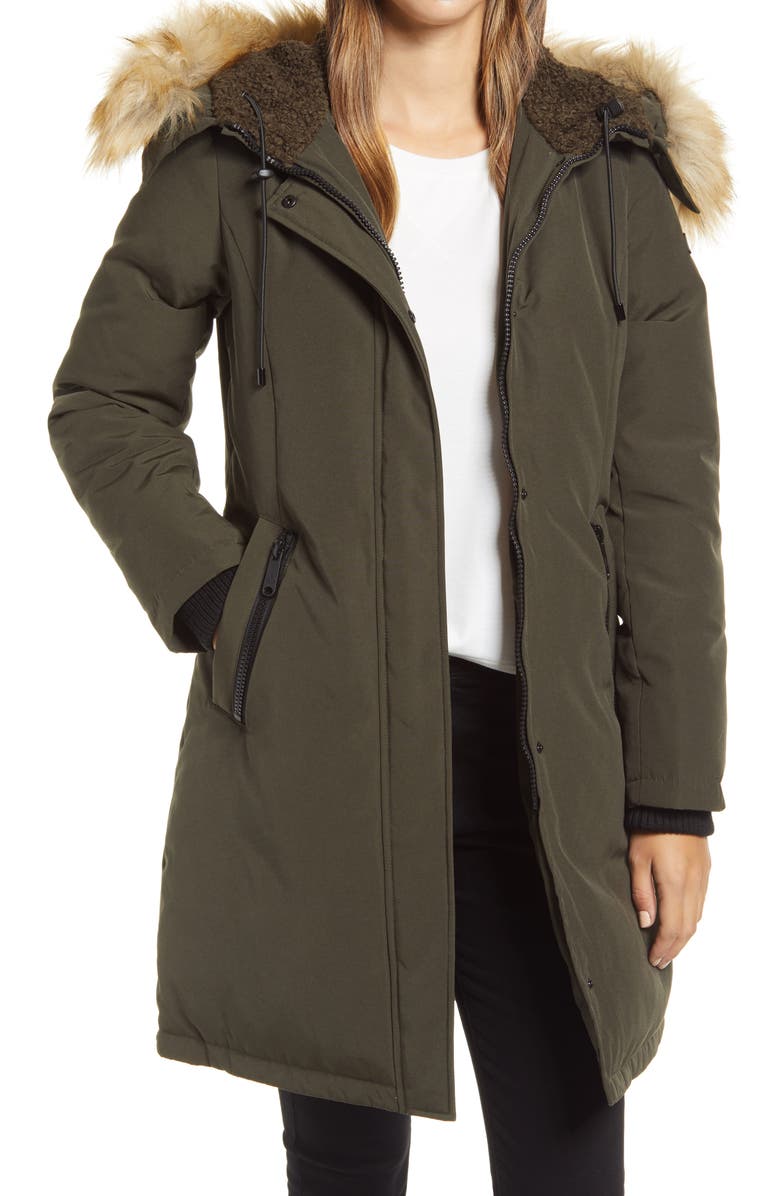 A classic trench coat doesn`t simply mean a black or brown coat, you can also opt for an olive trench coat which would be a chic and uncommon color. You can rock your coat confidently with a pair of black or blue jeans for a timeless look.
3. Modern in Steel Blue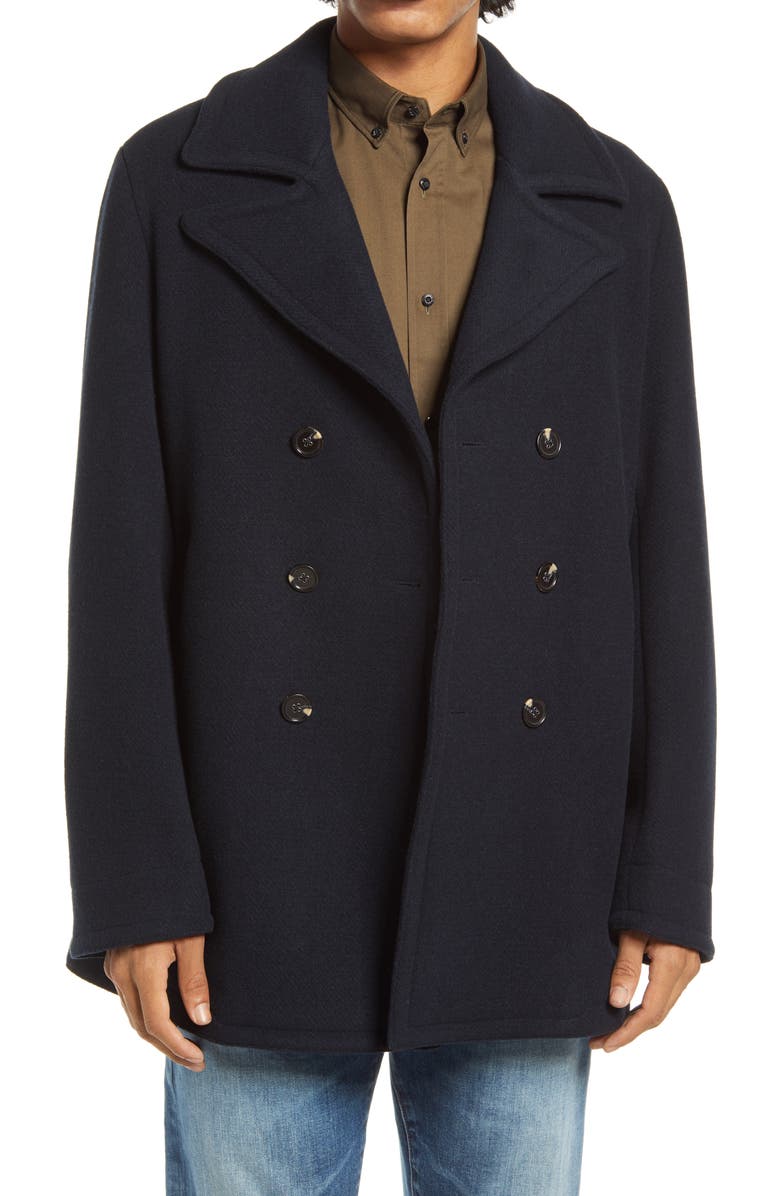 If you`d like a pop of color but still look chic and classy, you can opt for a blue steel trench coat. You can wear this with a pair of white pants, and a pair of black boots or sneakers. You can simply accessorize this with a silver pouch for an elegant look.
4. Go with a Combination of Colors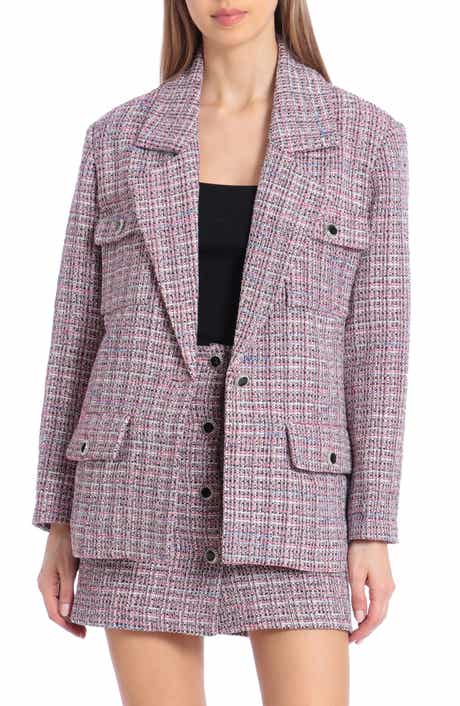 If you`re unsure what to get when it comes to your trench coat, go for one with a combination of colors through a checkered or stripes design. This way, you can have some colors on your trench coat and still be able to match it with almost any outfit.
5. Ethereal in Emerald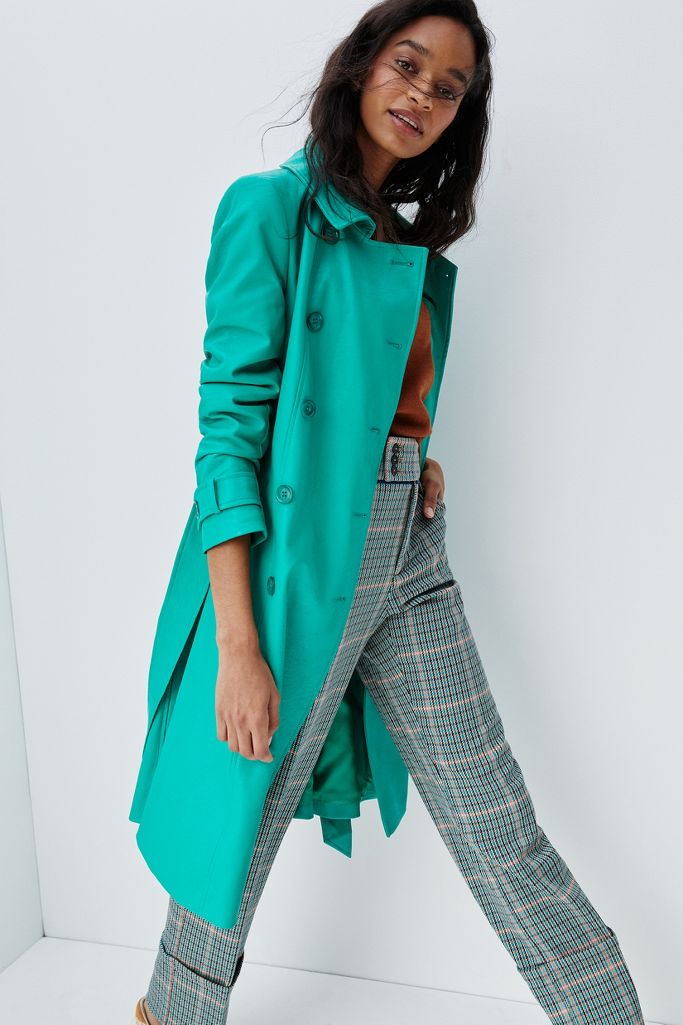 A lovely color to wear this cold season especially for the upcoming winter season is emerald. Emerald represents growth, balance and peace. Hence, despite the craziness 2020 brought us, the fall season is an excellent time to shed the bad vibes away and start anew. This color is absolutely amazing as a pop of color to your outfit because it just fits right into the weather with its cool yet vibrant hue.
6. Lovely in Lavender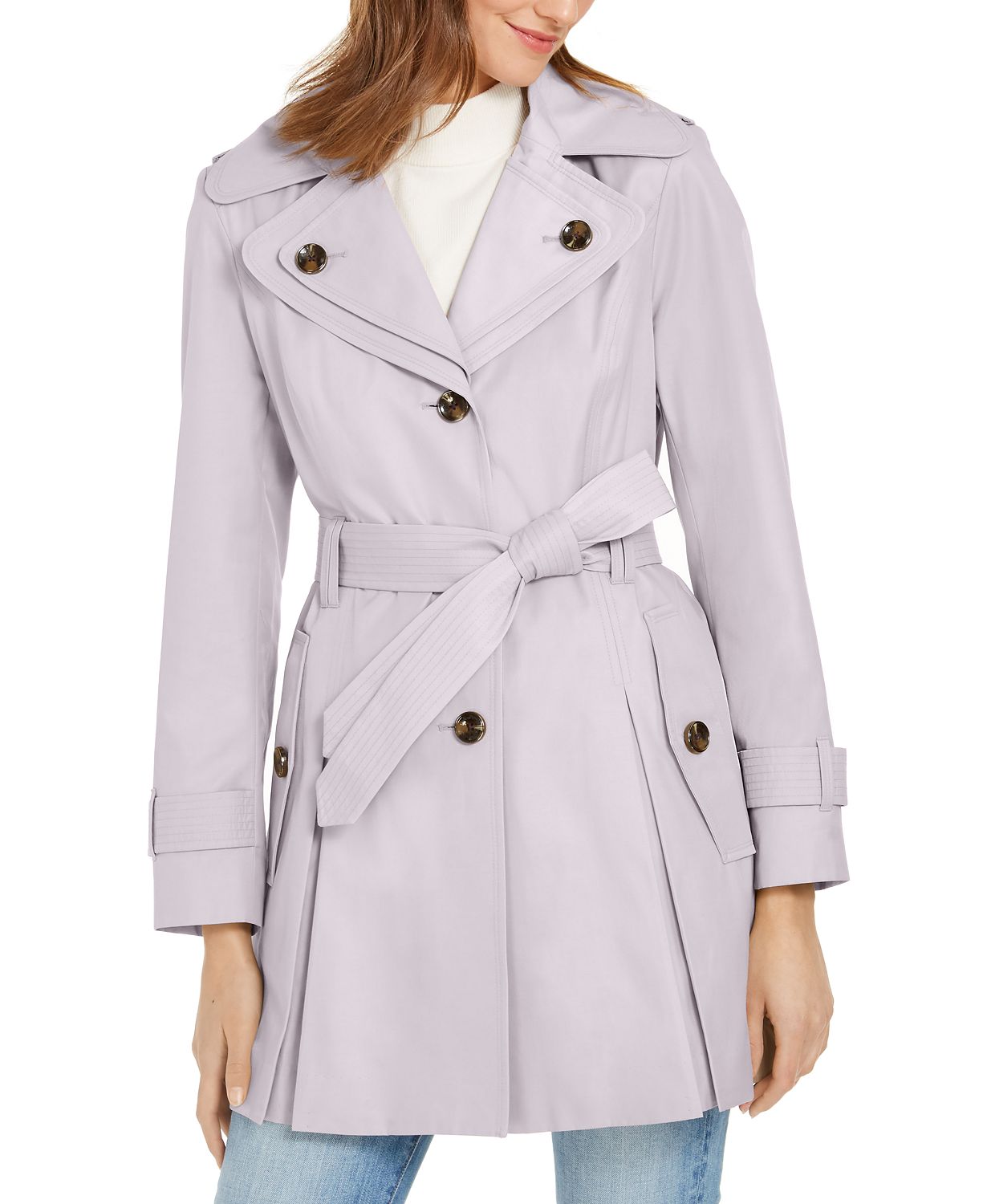 If you`re wanting some color in your outfit, one of the safest color to wear is lavender. Lavender tend to have a muted hue which makes it absolutely lovely as a trench coat because it won`t look too overwhelming and goes well with classic and neutral colors.
The color of your trench coat can help you achieve the look you`re going for. If you want to go for a timeless and classic look, opt for dark colors like black, brown and olive. If you want to be bolder and have a pop of color in your outfit, you can opt for a steel blue, emerald or lavender as these are elegant colors which can complement your other clothing items. Making sure that you choose a color of trench coat you can wear with the clothes you already own can be the first step in deciding which new trench coat you can buy.