The old days when you used to get pearly studs or dangling silvers for your ears are over. Now, college girls are looking for colors and simple alternatives that will bring a smile on people's faces. While you move from one class to another, your earring choices should leave a pleasant impact on others. These Cartoon earrings do exactly that!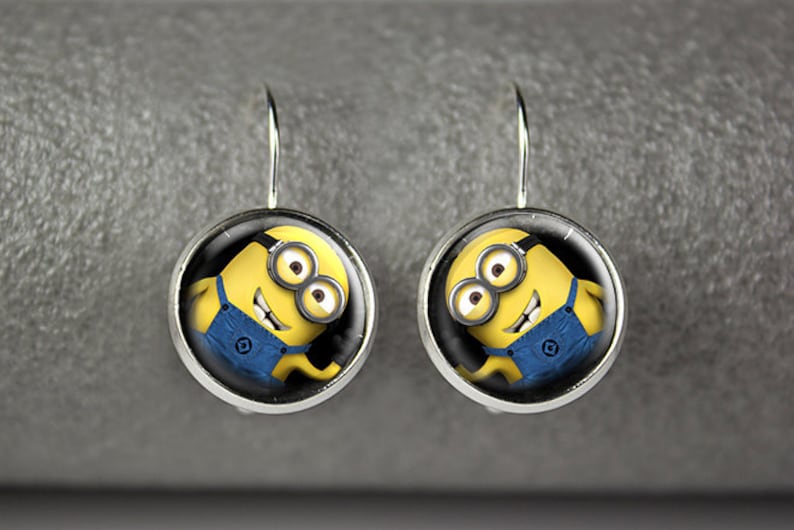 Mini Minions
This is the most famous spin off from the world of Despicable Me. Be it their funny tactics or dramatic expressions, minions did steal our hearts! You can match these wonderful ear pieces with your jumpsuits or crop tops. They are vibrant and also light in weight – exactly what a college going female would want.
Power to the Power Puffs!
These are colorful, bubbly, cute and certainly a best fit for your college. In case you don't want dangling characters, you can go for these studs. The powerpuff girls come in three colors – red, blue and green. If you have a favourite, then you can buy those otherwise match them with your clothes. They don't hurt your ears either.
Welcome to Mickey Mouse Club House!
It was the first thing we used to hear in the morning when we switched on the Disney channel. Mickey is a good friend and also a brilliant fashion statement. College students stick to t-shirts or simple blouses. In that scenario, these mickey mouse earrings will be subtle and yet draw attention to your good fashion choices.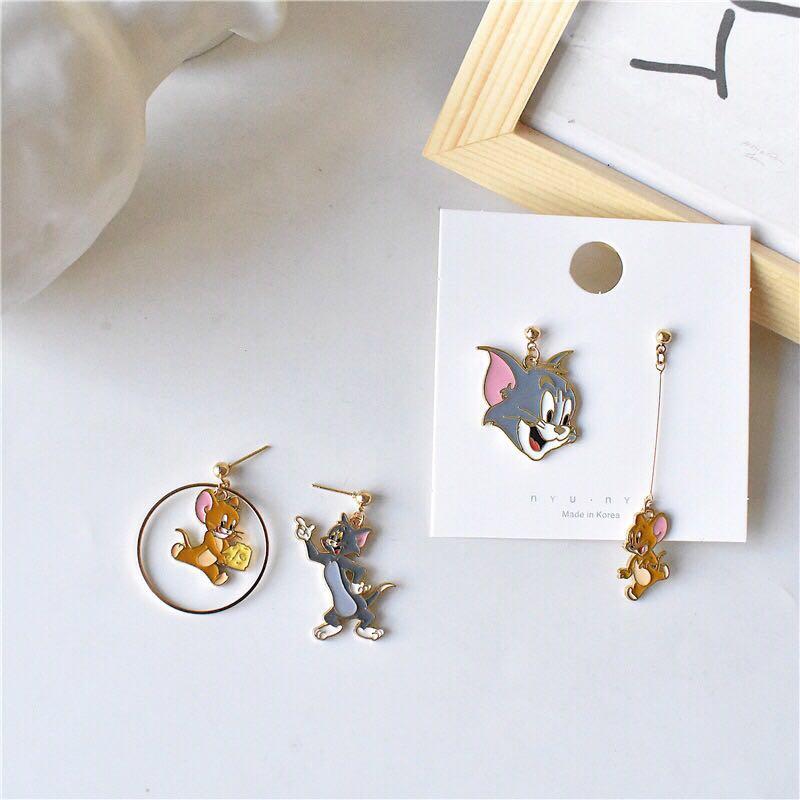 The Cat-Rat Fight
Tom and Jerry is the best cartoon that we all saw during our childhood. The silly fights, witty Jerry, aggressive Tom and of course, the humongous Dog! You can revisit all those memories with these awesome earrings. The fashion has changed and now you can club studs with dangling earrings. In this one, Tom stays stuck to your lobe while Jerry dances freely.
Cute as the mermaid
The little mermaid has been a female sensation because of her pleasant voice and fascination with the human prince. Hanging these cute baby versions of Ariel down your ears will give you a bubbly appearance. They are suitable under any clothing you wear – be it the shorts or jeans with colorful tees.