Are you enamored with Korea's stylish and cutting-edge fashion scene? Do you ever find yourself envious of the fashionable attire worn by your favorite K-pop stars as you go through their Instagram feeds? Look nowhere else! In order to help you create the Korean fashion-inspired style you've been imagining, we've put up a list of seven essentials. These goods, which range from basic wardrobe essentials to stylish accessories, can give your ensembles a touch of Seoul and make you feel like a true fashionista.
Oversized Sweaters
A variety of oversized sweaters is a must-have for any Korean fashion-inspired wardrobe. These warm and cuddly sweaters, which embrace the term "loose fit," easily meld warmth and fashion. Oversized sweaters can be worn with skirts, jeans, or even layered over dresses for a stylish and casual style, whether you choose a solid color or a striking pattern.
If you`ve watched Korean shows or dramas, you can always see Korean girls wearing cute sweaters. It`s simple clothing but gives an impression if you choose the right piece.
A mainstay of Korean fashion is high-waisted jeans. They not only draw attention to your waistline and give you a feminine form, but they also give you styling options. To fit your preferences, pick from a selection of cuts like wide-leg, straight-leg, or slim jeans. For a stylish and current appearance, high-waisted jeans can be worn with crop tops, oversized blouses, or tucked-in shirts.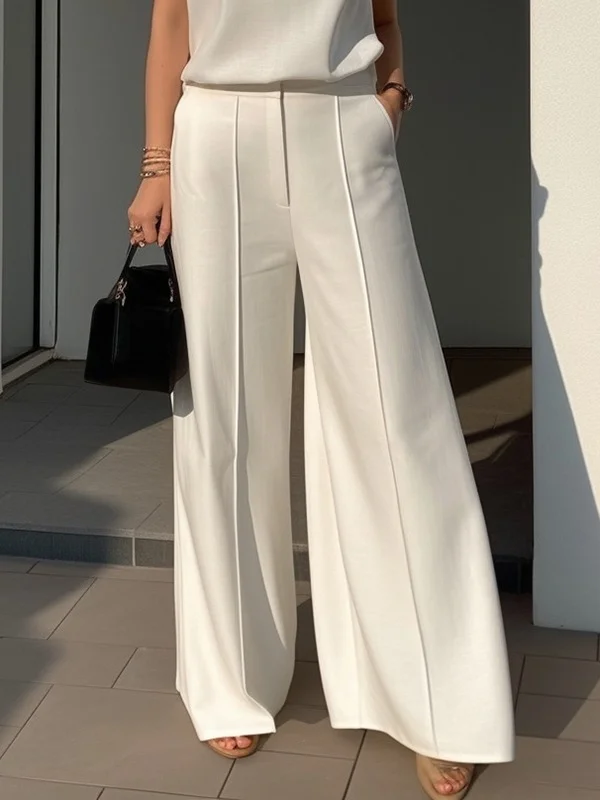 High Waisted Wide Leg Solid Color Pants
A Korean-inspired wardrobe must-have midi skirt. This is a must-have if you want to achieve a feminine and modest Korean fashion look. You may experiment with numerous looks thanks to the variety of materials and patterns available for these versatile skirts. Midi skirts can range from delicate floral designs to pleated chiffon skirts, adding a touch of softness to your outfits. You can dress them up with a blouse tucked in and heels or down with a graphic tee and shoes for a more laid-back approach.
This vintage look gives off a classy and feminine vibe. A ruffled top or balloon sleeves will go perfectly with this beautiful midi skirt.
Accessorizing is essential to elevating your looks influenced by Korean design. Include statement jewelry such as chunky bracelets, flamboyant earrings, and large sunglasses. These striking accessories instantly draw attention to your outfit by enhancing it with a dash of glitz and individuality. You don`t have to buy really expensive jewelry. Accessories from Forever 21, Claire`s, or online Korean shops have many inexpensive but ultra-stylish pieces of jewelry. The key to buying accessories is to ensure that you keep the designs minimal, and instead of very colorful ones, choose silver, gold, or rose gold for a timeless look.
Remember that balance is vital, so pick just one or two statement pieces of jewelry to leave a memorable impression.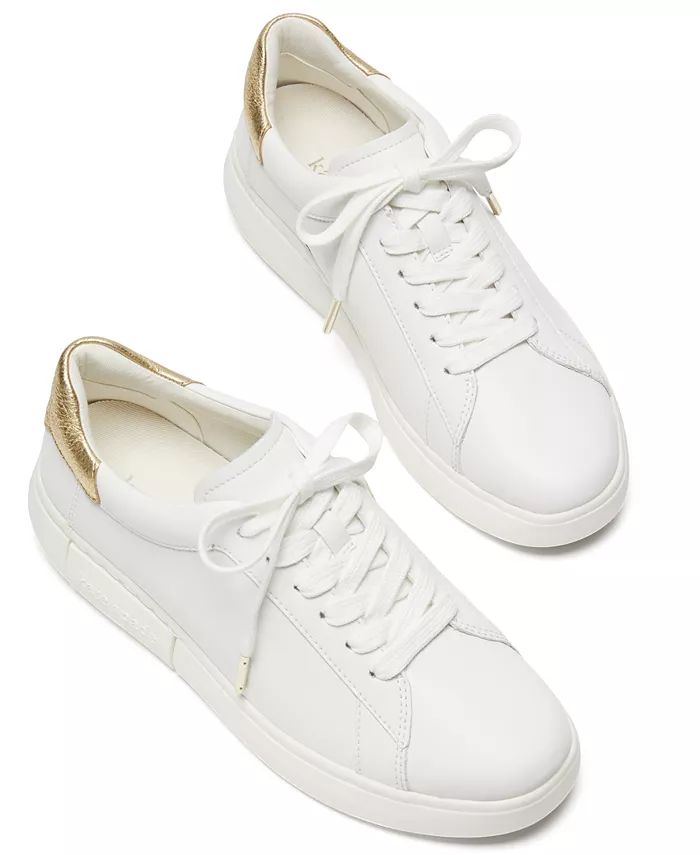 White sneakers are a classic piece of clothing that goes great with Korean style. Whether it's a dress, skirt, or pair of jeans, they can give a touch of simple elegance to any ensemble. Whether you`re wearing a dress or a pair of jeans, you can`t go wrong with a pair of white sneakers. Choose a pair of timeless white sneakers that will allow you to wander about all day while still looking stylish.
Layered necklaces are a common trend in Korean fashion and make it simple to put together a chic and sophisticated look. To get a pleasant layered effect, experiment with various lengths and styling. Choose chunkier pieces for a bigger statement or delicate chains and pendants for a more feminine look. Layered necklaces elevate every ensemble by adding an instant touch of class and individuality.
A chic bucket bag will round off your style influenced by Korean design. These versatile and useful accessories provide you with plenty of room for your everyday necessities while also giving your outfit a fashionable touch. Choose a neutral or pastel-colored purse to uphold the Korean fashion trend of minimalism. A bucket bag is the ideal finishing touch for any outfit, whether you're headed to work or going out with friends.
With these seven essentials, you can easily transmit the chic and current trends that have made Korean fashion a worldwide phenomenon. From midi skirts to statement accessories, oversized sweaters to high-waisted jeans, white sneakers to layered necklines,