One of the best ways to stay current with jewelry trends is to keep an eye on what others are buying. This can be tough when it comes to earrings, as there are so many different styles available. With the latest trends in fashion, it's no surprise that earrings are a must-have accessory for any fashion.
Whether you prefer simple and classic studs, colorful and statement-making danglers, or anything in between, an earring style is perfect for you. To help you figure out which style is popular right now, we did some research and found that the most popular earrings are chandelier earrings.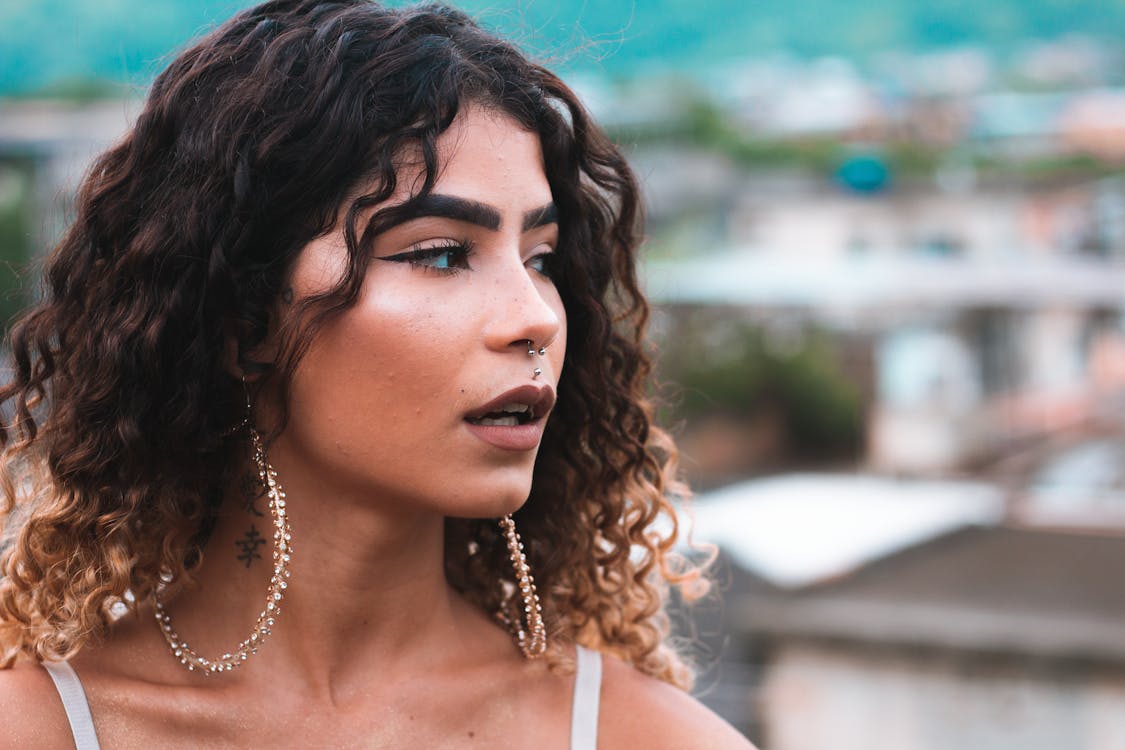 There are many different types of earrings that are popular right now, and the popularity of a particular type of earring can vary depending on personal taste, current fashion trends, and cultural influences. Some popular types of earrings include:
Marquise stud earrings
Marquise stud earrings are one of the most popular styles of earrings right now, and for good reason. With their unique shape and classic design. The marquise shape of the stone is a stunning way to show off the gemstone's beauty, and the earrings can be worn with a variety of other jewelry pieces to create a beautiful ensemble.
Whether you're after a timeless classic or something on trend, marquise stud earrings are sure to make a statement.
Gold fringe earrings
Gold fringe earrings are one of the hottest trends in jewelry right now, and it's easy to see why. These earrings are the perfect way to add a touch of glamour and sophistication to any outfit. They look great in various styles, from casual to formal, everyday wear to special occasions.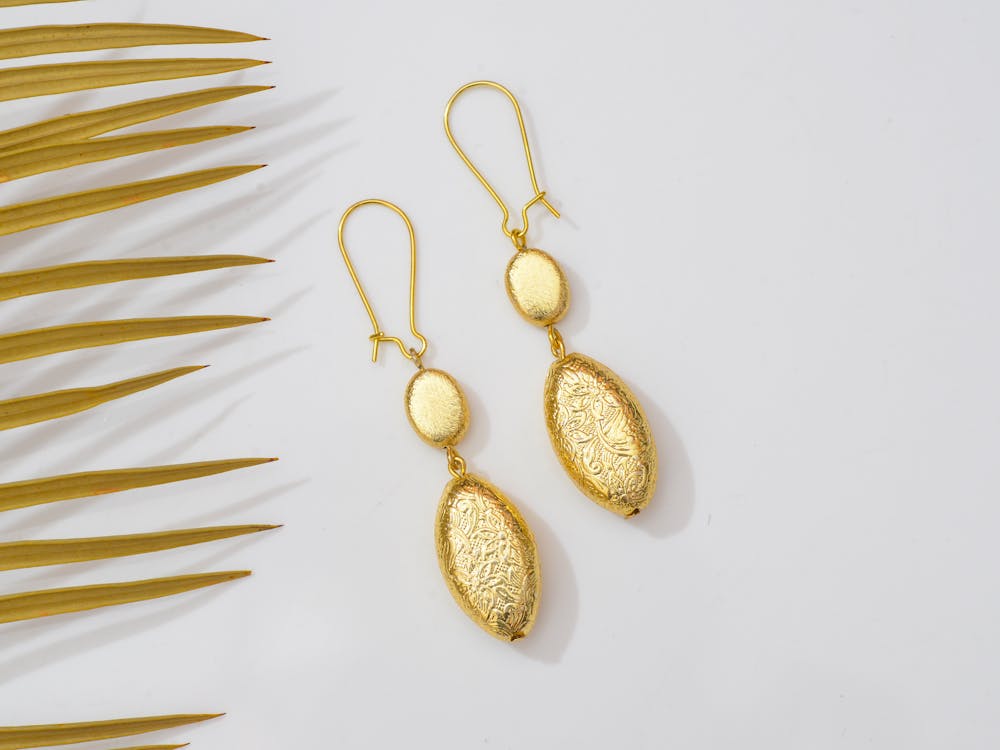 Gold fringe earrings are perfect for accessorizing any outfit. Whether you are wearing an evening dress, jeans, or a casual day look, these earrings are a great way to add a bit of sparkle and glamour. They can also be worn as a single earring or as a pair, depending on your preference.
Drop chain link earrings
Drop chain link earrings are a type of earring that features a chain link hanging from the earring hook. They are a popular style of earrings that can add a stylish touch to any outfit. Some drop chain link earrings feature charms or other embellishments, adding a unique and personal touch.
These earrings are available in various styles, including gold, silver, and other metals, and can be dressed up or down depending on the occasion.
Front back earrings
Front-back earrings are the latest trend in fashion jewelry. These earrings are designed with two different pieces, one for the front of the ear and one for the back. This earring style allows the wearer to mix and match the pieces for a unique and stylish look.
Front-back earrings come in various styles and materials, including gold, silver, and even plastic. Some designs feature an entire earring on one side, while others have two separate pieces. Some front-back earrings even allow the wearer to customize their earrings with charms and other embellishments.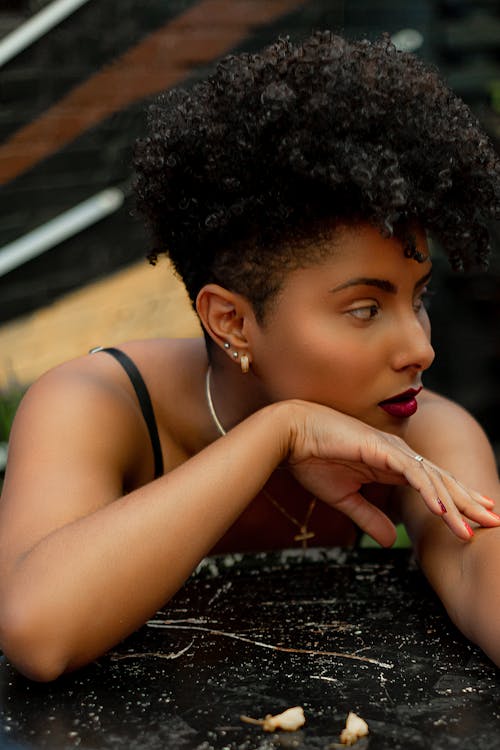 Enamel and metal hoop earrings
Enamel and metal hoop earrings are a popular and fashionable accessory right now. Enamel is a hard, glossy, and opaque coating that is applied to the metal to create a decorative and durable finish. Metal hoop earrings are typically made of gold, silver, or another type of metal and are often decorated with enamel in various colors and designs.
Some popular styles of enamel and metal hoop earrings include those with geometric shapes, abstract patterns, and colorful designs. They are a versatile and stylish option that can be worn with various outfits and for different occasions.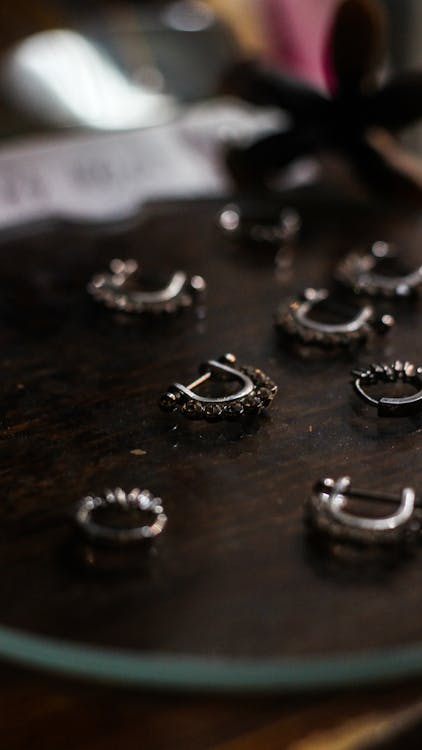 Crescent Moon Drop Earrings
Crescent Moon Drop Earrings are one of the hottest trends in jewelry right now, and for a good reason! These beautiful earrings are perfect for any occasion, from a night out with friends to a special date with your significant other. Not only are they stylish, but they also have a whimsical, celestial feel that can instantly elevate any outfit.
These earrings come in various styles and materials, so you can find something that fits your taste and budget. Whether you're looking for something understated or bold, there's a crescent moon drop earring out there to suit your style.
Conclusion
There are a lot of earring trends that come and go, but there are always a few that remain popular. Right now, some of the most popular earrings include studs, hoops, Front back earrings, Gold fringe earrings, And Crescent Moon Drop Earrings. Consider one of these three styles if you want to expand your collection of earrings with a new pair. Earrings are a great way to add style and personality to any look. They'll never go out of fashion and always make you look stylish.