The best lipstick color for fall, which one do you like?
In late autumn, the temperature dropped and we put on thicker clothes. The colors of autumn and winter coats are mostly monotonous. If you ask how to show your uniqueness in autumn? Then a lipstick suitable for fall will be a good choice. This article recommends 5 lipsticks suitable for autumn. I hope that every girl who loves beauty will still be beautiful in autumn!
1. MAC Dubonnet
M·A·C makeup comes from Canada and has hundreds of different textures and colors of eye shadow, lipstick, lip gloss, foundation and other makeup. Rich in variety and complete colors, aiming to realize everyone's dreams of beauty.
MAC Dubonnet is the most popular one in the MAC Amplified series. The color looks deep red. After applying makeup, it looks very mature and stable. It is very suitable for early autumn and brings a bright red to the light autumn.
2. MAC Chili
MAC Chili should be one of the indispensable lipsticks in autumn. The orange-toned lipstick itself is more complex. If the overall makeup is also a light orange tone, it is easy to create a feeling of full vitality. In general, this is a very girlish lipstick. Chili is the more moisturizing lipstick among all MAC lipsticks. If you feel a little dry after using it, it is recommended to use a lip balm as a primer before applying it.
3. NARS DolceVita
NARS's lipstick pen is easy to color because of its velvet texture. The most important thing is to last and moisturize. This time I recommend DolceVita, which has been planted by countless bloggers. It is a very useful rose bean paste color. DolceVita's red bean paste has a reddish tint. After applying the lips, the whole person will look beautiful and pleasant, which will definitely surprise you!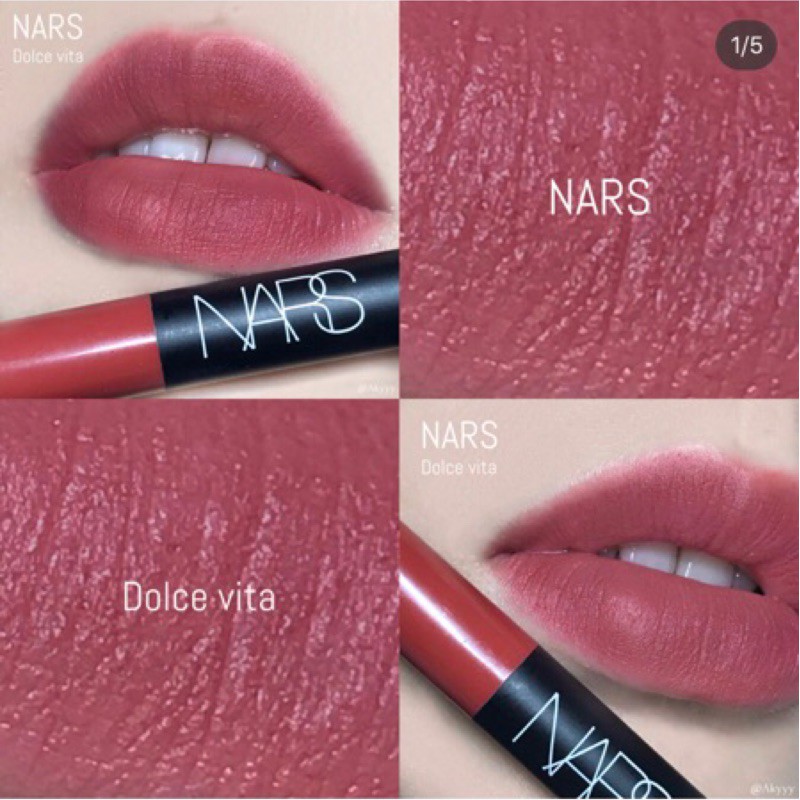 4. Armani Red Tube Lip Glaze 509
The Armani Red Tube 509 is also a rose red color. Although it is a lip glaze, it has a matte effect. The best thing is that it has a small flash inside. When you apply it on the mouth, you can slightly squeeze the surface layer.
5. YSL clarinet 401
YSL that every girl wants to have, how can there be no recommendation? I think YSL's most cost-effective lipstick is the black tube lip glaze. 401 is a retro red with a very temperament style. With the bright texture of the lip glaze, the lips will appear very plump when applied to the mouth. If you perm your curly hair in the fall, you will definitely become a retro princess with a 401 in seconds!