Being a curvy lady is a blessing in the world where being stick thin is hailed as a 'beauty' quotient. In fact, a bubbly woman with vibrant nature is as beautiful as a female who is tall and walks the ramps. If you are looking for the right footwear that will make you look taller, better and also emphasize your fashion choices, then you should go for Pointy-toe shoes. For women with curvy legs, these are the best fit. Here's a list of a few that you can buy.
Simple Flats
The pointed shoes that narrow down at the front edge and have a flat base are great for daily use. In fact, they are perfect under your office skirts as well. You can wear them when you will be walking a lot or doing a considerate amount of standing.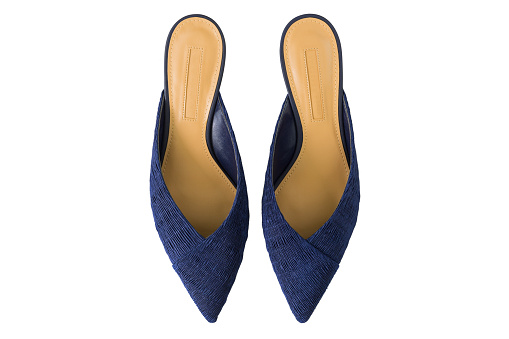 Pillars of beauty
The pointed-toe shoes that come with the rectangular heel and great for women who are searching for something trendy. They give you a good height, make you look more toned and the rectangular base rightly balances your weight (no discomfort).
Fashion Boots
If you love boots, then you can get them in the pointed-toe variety too! These silver, shimmering, sequin boots are a good fit for the party days. They remind you of the happy christmas months and will look bomb with your sequin dresses.
Pointed Pins
If you are a fan of pointed heels along with the pointed toes, then these are what you need. These velvet blue pointed-toe stilettos are great for cocktail parties. If you hang out with the ladies of elegant gowns and sequin dresses, then don't forget to take these along to flaunt.
Pump up the Heat!
These shoes are for you if you want to cover your huge legs and also leave a fashion impression. These pointed-toe shoes are well designed with a great print, a proper zipper and pin heel. They are good to go with your short skirts and crop tops or other peppy outfits.