Since time immemorial, human beings are known to be artistic in nature when it comes to styling of hair. This has led to the emergence of different hairdos over the years. The styling of hair comes in different forms depending on taste and preference, such as trimming or cutting, dyeing, and different ways of arranging the hair to look unique. Luckily, you came to the right place for the best hairdos of 2020 compiled into one helpful post. Take your cup of coffee, relax and dig right in!
Bob with Bangs
As the name suggests, this is one style that is sure to make fashion bangs this year.  Bobs come in different types such as lob, stacked, angled, A-line and blunt, and all these can be perfectly paired with a fringe. If you're looking to get that fierce Taraji P. Henson look, this is the one to try out. Not only does it suit different face shapes, it can also be worn in the office and casual setting.
Accessorize with Hair Clips
This 90s trend has done a major comeback and women are in love with it! Added embellishments like pearls and colorful hairclips have made this look unique. They can be worn either on the side, at the back or used to secure a twist or pony tail. Zoey from grownish knows how to rock this look and if you are one for trends, this is a perfect style to try out this year.
Defined Curls
According to top stylist, more women are shifting back to their natural hair and its likely to dominate the hair fashion space in 2020. There are many new ways to style this hair, from doing an afro bun up-do, frontal twist out, pony tail or just letting it out. Anyone with natural hair will tell you that its hard to maintain it but with the right tools and a good leave-in conditioner, you'll be rocking those beautifully defined curls just like Beyonce.
Low/High Ponytail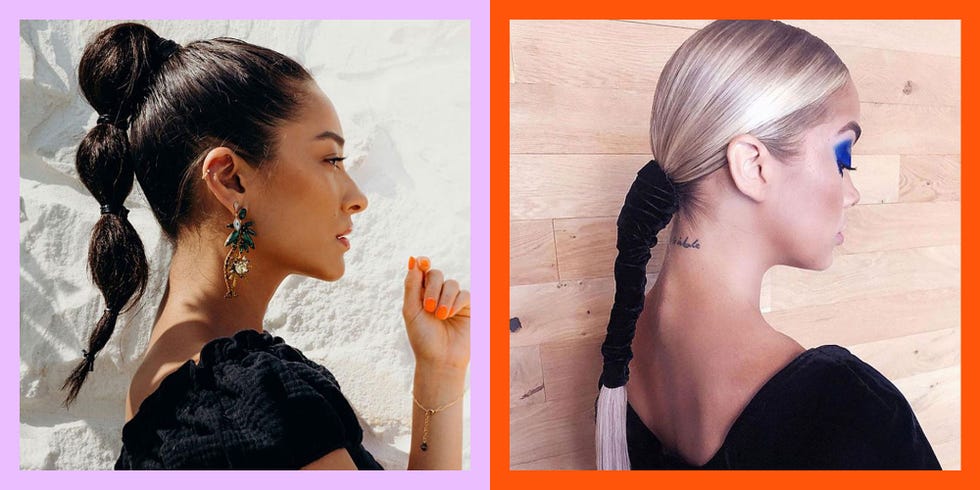 The pony is an easy style, you can choose between textured and sleek looks. This look requires minimal styling and looks good on different faces; it has a playful and fun nature. Whether you choose to have it high or low depends on your preference, but this timeless hairdo is sure to look good on any occasion. You can also add a fringe on the front or curls on the pony tail to give it an oomph! Celebrities like Ariana Grande and Kylie Jenner have made jaws drop with this look on the red carpet. It's a real classic!