Blushes have been avoided earlier but now it is evolved in every makeup from minimal to of course heavy makeup. It was because people were not aware of its application. Nowadays, girls/women who love to wear makeup in their daily routine can't do without blush. But are you using the right color blush that matches your skin? Choosing the right blush color is still a difficult task n matter how much we have evolved them.
A right blush can brighten your face and gives a fresher look but a wrong blush can even make you look like a clown. So always choose the right color blush that is suitable for your skin tone. Get the guidance to choose the right blush for your skin tine here.
1. Fair Skin Tone:
Born with a fair skin tone? Choose a color that comes under a pink tone. Pale pink and baby pink are the colors that compliment your skin tone. These colors will give you a subtle and healthier glowing skin look. Never make a mistake of wearing dark bronzed shade on your skin. Always try to apply a light stroke of blush on your skin one as less is always more and beautiful.
2. Wheatish Skin Tone:
The peach tone is a perfect color for you. The warm skin tone i.e. wheatish girls should go for deep peaches and rosy pinkish shades. These shades will blend with your skin tone very well.
3. Dusky Skin Tone:
Make pigments your best friend. Yes, if you have a gorgeous dusky skin tone then pigments are meant for you. A deep warm color like oranges, deep orange, and rose is a perfect shade for your skin tone. Always opt for warm shades and avoid light shades on your skin tone. Make your skin and look breathtaking with these color blushes.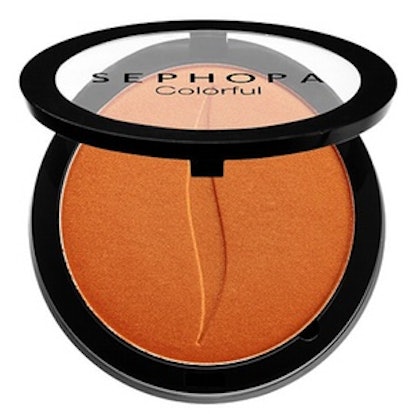 Now once you know about the right color of your skin tone let's talk about the formula blushes. Yes, powder or cream blushes? Powder blushes are meant for acne-prone and oily skin tone whereas cream blushes are meant for darker skin tone and clear flawless skin.